Traveling to Iran is way more amazing than you can imagine. Iran is a gorgeous country with delightful natural wonders, friendly people, and delicious food. But more importantly, Iran's travel cost is truly affordable. You can enjoy your trip to Iran in different ways, from a luxurious trip to a very reasonable hitchhike adventure that costs you almost nothing.
We are going to show you the overall price that you are going to expect traveling to Iran. But you should note that these prices may vary based on your preferences when it comes to choosing the method of traveling.
How Much Does It Cost To Travel To Iran?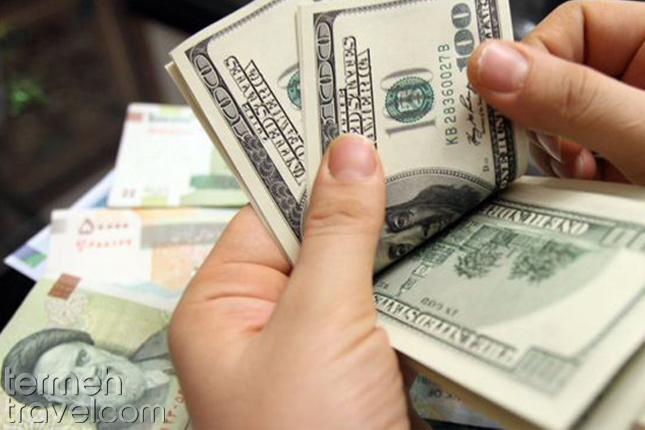 You should forget what you have heard about thinking of Iran as a pricy destination. You should travel to this country to see how affordable this country is. First of all, you need to decide about your hotel, transportation, and restaurants that you would like to visit. But in general, you should count on around $70 per day on average. This amount includes all you need from a comfortable trip to a new country, but you can reduce or add to this amount if you want to experience a more luxurious or economic way of traveling. If you are planning a trip to Iran and you would like to know every pricing detail beforehand, there are some tips to consider. You should think about your visa, ticket, accommodation, food, transportation, and excursion costs now.
How Much Does the Iran Visa Cost?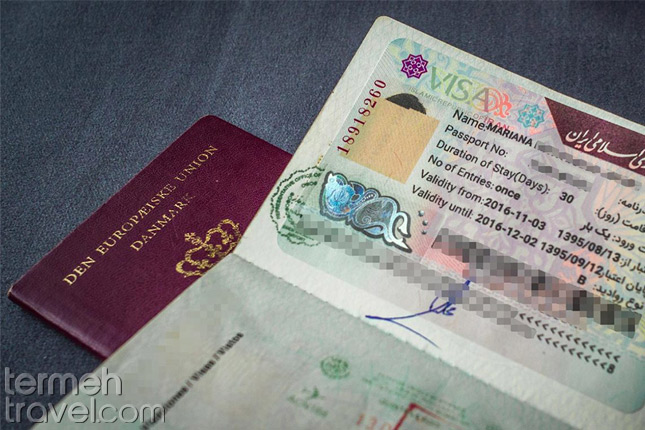 The first thing that you need to know before traveling to Iran is how to get a visa and how much it would cost. There is no fixed fee for getting an Iran visa since the cost differs based on your nationality.
You have different ways to apply for a visa before traveling to Iran. On the other hand, you can apply for an E-visa and get your visa authorization code. To get more information about how to apply and the exact costs, you should check Termeh Travel Visa Application.
Iran Travel Insurance Cost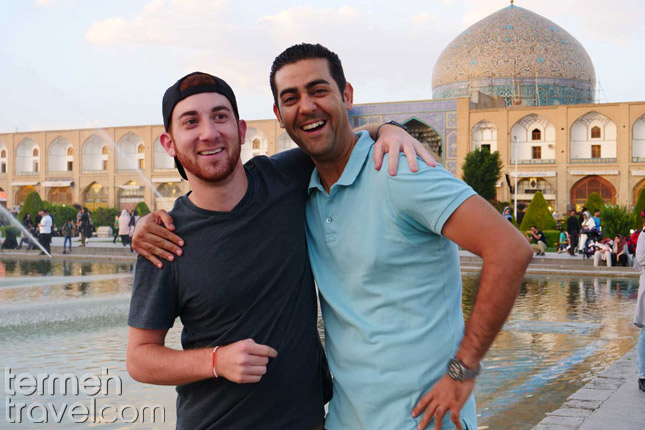 Having travel insurance while visiting any country is a significant part of your journey to offer yourself peace of mind and a stress-free trip. Besides, having Iran travel insurance is a must when you are applying for a visa and entering the country unless you are a citizen of one of:
Armenia
Azerbaijan
Bolivia
Egypt
Georgia
Iraq
Lebanon
Malaysia
Oman
Syria
Turkey
Venezuela
Unfortunately, you may not be able to use all the insurance companies for this matter because of the sanctions on Iran. But, there are other ways to help you get your insurance prior to your trip. You can buy your travel insurance at the Airport, which may make things a little complicated because you have to spend time waiting in a long line. As another way, you can try this process online and save yourself lots of time. Check out Termeh Travel's Iran Insurance to see how much Iran travel insurance may cost you and get every other detail you need.
On a side note, you need to know that yu cannot use your credit cards, Paypal or Worldpay while you are in Iran. Therefore, the best course of action is to get a debit card. You can order a debit card for your Iran trip, right away.
How Much Does It Cost to Travel to Iran with a Tour?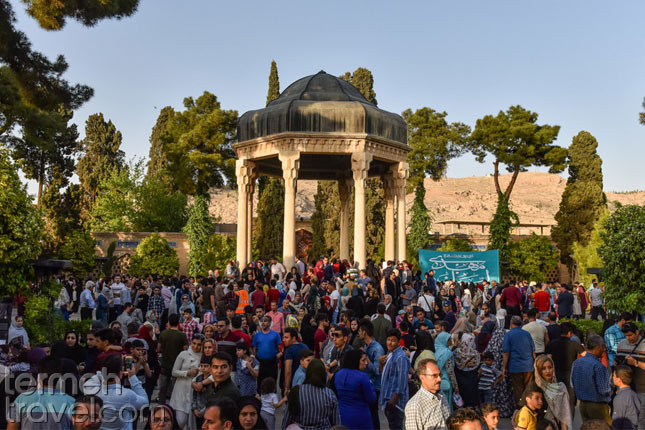 Traveling alone is exciting when you want to get to know yourself in a wonderful place like Iran, but enjoying other people's company makes you feel more comfortable in a new destination. Also, sometimes, you do not have time or enough resources to plan your trip, which is when Iran's tour and tour packages come in very handy. Besides, if you are a citizen of the United Kingdom, USA or Canada, you cannot enter Iran by yourself, so you need to purchase an Iran tour package.
Online travel agencies can offer you tour packages to see different aspects of Iran. If you are looking for more customization, you can choose Termeh Travel which will help you to plan an amazing trip to Iran based on your preferences and situation by offering a customised Iran tour package.
How Much Do You Need to Pay for a Hotel in Iran?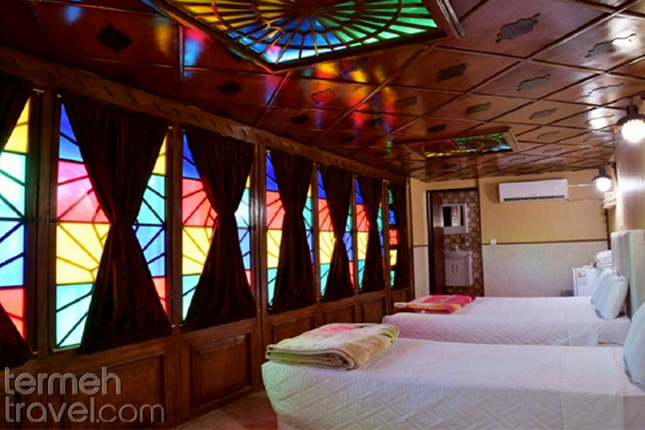 You would see a wide range of prices when you want to book accommodation in Iran. You can choose a cozy motel or a luxurious hotel with an awesome view based on your budget and the experience that you want to have during your trip. To give you some idea about accommodation costs in Iran, you should note that you need to pay about 600,000 to 700,000 (around 30 EUR) Toman on average for a room. However, this price will definitely change based on the place that you choose to stay. You can read more about hotels in different cities of Iran in our previous blog posts to find the best hotel or hostel.
How Much Money Do You Need to Consider for Food While Traveling to Iran?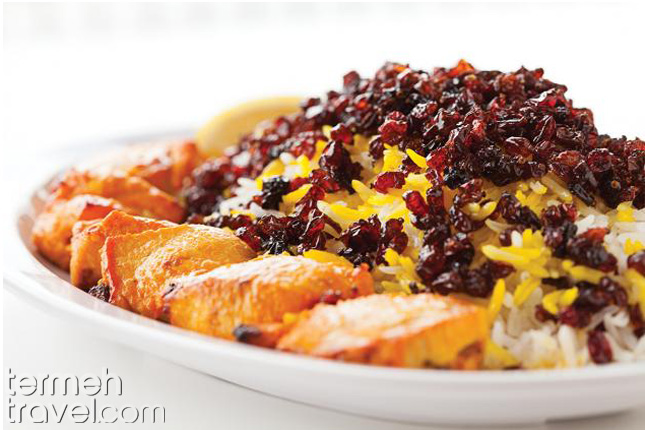 Let me give you a pro now that you are thinking about traveling to Iran. You should allocate a good amount of your budget to exploring Persian food. Iranian cuisine is as colorful as a rainbow, so you should spend enough time and money exploring every little of this exciting, delicious, and delightful journey. No worries! Trying different parts of Persian cuisine is not expensive!
You can travel from the South to the North, and East to the West and try different Persian Khoreshts (stews), famous Persian Kebabs, and exotic local foods which bring a new level of deliciousness to your mind and tongue.
It is not easy to give you an Iranian food price list because it depends on where you decide to have your food, but you should put aside something around 400000 to 600000 Toman which is around 25 ERU per day on average for your meals. Usually, lunch and dinner might be a little more expensive than the amount you should pay for breakfast. You should also note that almost all hotels in Iran include breakfast in their price. If you want to minimize the price as much as possible, you can consider trying Persian street food, which is way cheaper than restaurants. Check out our Persian street Food blog post to learn every detail about the most popular ones.
All You Should Know about Transportation Costs in Iran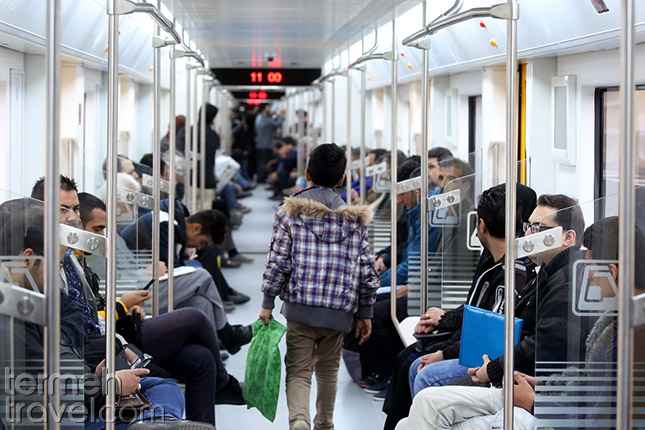 If you are a professional traveler, you know how you should reduce your costs when it comes to transportation in a new country. But if you are new to the world of traveling, we have got your back. There are different transportation systems in Iran that cost differently.
You can rent a car in Iran if you have an international driving license and save yourself the burden of worrying about transportation, but this method might be a little pricier than others. Read about How to Rent a Car in Iran, on our blog.
If you do not have an international driving license or you do not want to drive yourself for any reason, you can use Snapp or Tap30, which are similar to Uber.
However, if you want to get the exact feeling of being among people, you should try public transportation. You can read everything about public transportation in Iran in our blog post.
If you are checking to see how you can travel between cities while you are in Iran, we should tell you that you can easily use VIP buses as the most affordable option, trains that are comfotrable and convenient and airplain which is the fastest and priciest way.
Traveling to a new country is exciting and scary. This is why you need to get prepared prior to your trip. We also have an article exclusively for first-time travelers to Iran, which will help you master all details you need before your trip and reduce your worries.