Traveling to different parts of a city is a lot easier when you do not need to struggle with language barriers while visiting a foreign country. Luckily, new startups such as Uber and Lyft have made transportation easy and comfortable. Although there is no Uber in Iran, while you are visiting this country, you can use Iranian versions of Uber called Snapp and Tap30.
As a tourist, you will face many difficulties when you are traveling around big cities. You may not find suitable transportation or have many misunderstandings about your destination and the fare you should pay. Sometimes they can charge you more and you may have difficulty finding your destination.
Finding Uber services in various countries around the world is an invaluable opportunity for travelers. You can have your private taxi with a few taps on your smartphone and enjoy your journey. Now that you are traveling to Iran, you need to learn how to use Iranian versions of Uber in Iran, so let's get started!
What is Snapp?
Snapp is the first transportation network company created by Shahram Shahkar in 2014 and turned into the most successful startup in Iran. Today, Snapp turned into a supper application ready to help its customers, especially during the pandemic. Since the Covid-19 pandemic forced people to limit the time they used to spend outside of their homes, different features of Snapp makes people's lives easier. This company provides different services for people to choose based on their situation and preferences.
What Are Different Services of Snapp?
The most popular service of Snapp is Snapp Eco, which helps you to have satisfactory trips at reasonable prices. So, if you want to stay on budget while you are using a private ride, you can go for it.
There is another service only for to women in order to make them feel safe. Snapp Rose has female drivers and is active only in some districts of different cities. However, this feature may not be available in every part of a city.
In the busiest times of the day, especially in Tehran, when you are stuck in traffic, and you are in a hurry, Snapp comes to your help. You can use Snapp Bike, which transfers passengers with motorcycles. But only men can use this service due to the Islamic rules in Iran.
You can also send a package to a place in the shortest time possible without going to a post office. In order to do so, you should try Snapp Box to deliver your package fast and easy.
Besides these transportation options, you can book your hotel, flight, bus, or train ticket in Snapp's application. There is also the option of ordering food called Snapp Food and selecting needed groceries and receiving them where you stay in the Snapp Supermarket.
Another amazing feature of Snapp, especially during the Covid-19 pandemic, is Snapp Doctor, which lets you talk to online doctors with different specialties. So, you can contact a doctor and ask your questions. The doctor will follow up with you and make sure that you will receive the best treatment possible.
If you are bored, you can use Snapp to play many online games as well.
How to Download Snapp?
For using this application, you need to download and install it on your smartphone. Snapp is available for both Android and IOS phones.
If you are an android user, you need to search Snapp on the Play Store and download the application, or you can use the Snapp website to download it.
You can insert your number in the white section to receive the download link via text message. However, you should remember that you need to use your Iranian sim card only. To get all the information you need regarding Iranian sim cards you can check this blog post.
Downloading the IOS version of the application is more complicated. Because of the sanctions on Iran, Apple company banned all Iranian applications on the App Store; however, there are some alternative ways to use Snapp on your phone. You need to have an Iranian Sim Card and use the Snapp website to download the app directly.
After clicking on the black button and downloading the app, you need to follow these instructions:
You need to open "settings" on your phone, tap on "general" and choose "Profile & Device Management"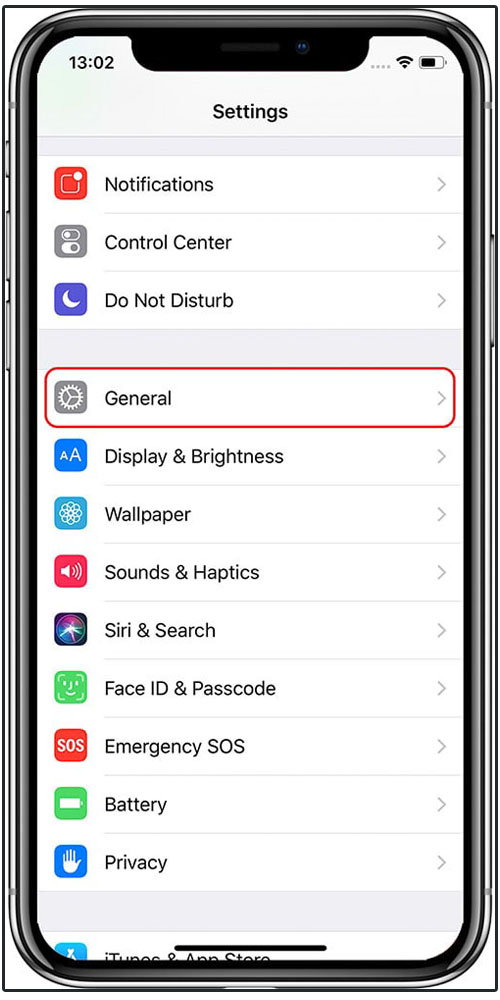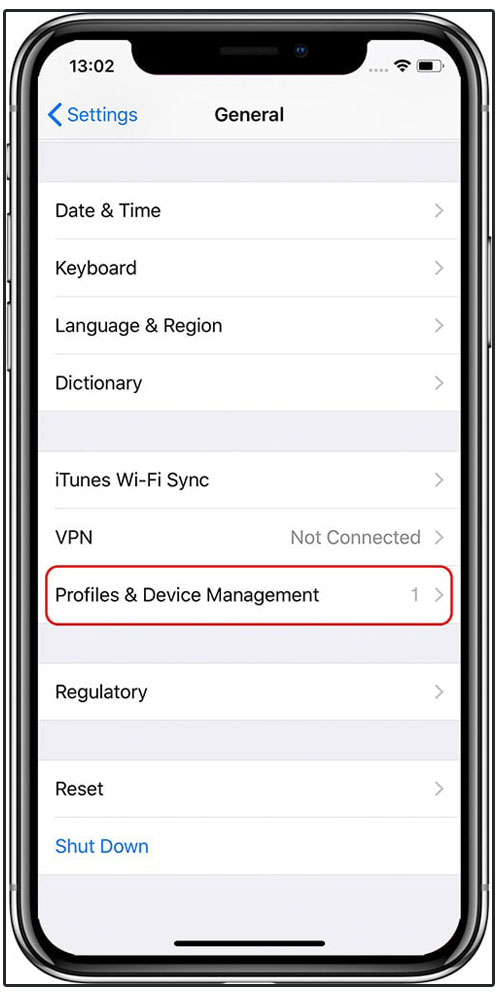 Then you need to activate it.
Finally, you need to tap on the "trust" button to complete the process.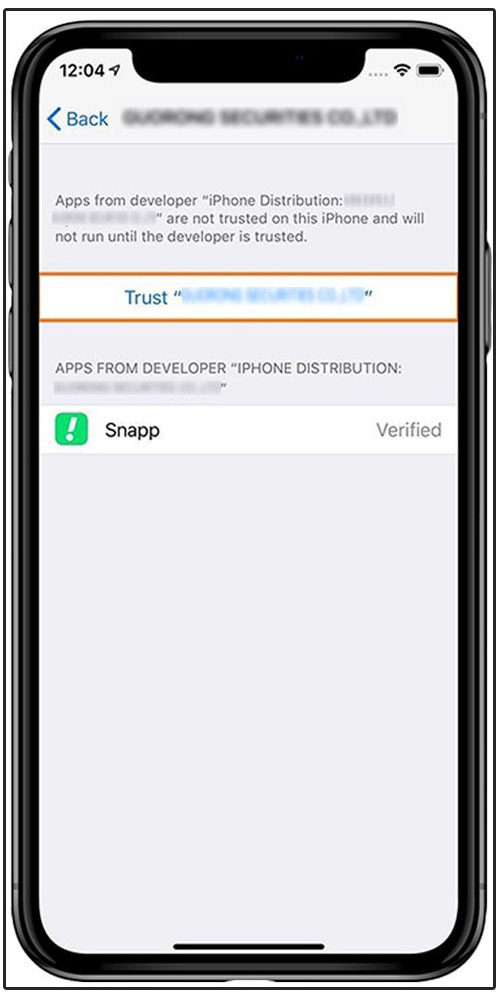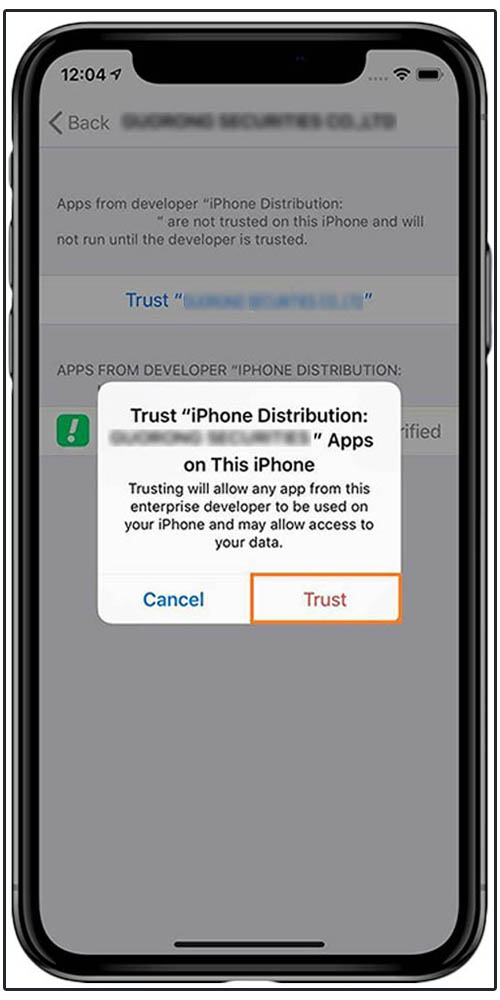 How to Use Snapp?
Snapp application is completely user-friendly, so you will not have difficulties using it. After installing the app, you need to choose the language between Farsi and English and create an account. You can easily login with your phone number.
You should enter your phone number and wait for the verification code.
After completing the registration, you need to find and set your pickup point on the map. So, imagine you are going to get a ride from Golestan Palace to Tajrish Square. This is what you need to do:
You should tap on the green icon to confirm your location; then you need to search your destination on the search bar above the page and confirm your destination as well. All this process will be explained in the application as a pop-up as well.
In this step, you can see that the application is calculating the fare and showing the available taxis. Also, you can choose the service which you prefer in the bar below. After setting all this information, you can see the fare and request a Snapp.
The application will search and find rides in the area, and a driver will accept your request.
After getting accepted by a driver, you can see the driver's information, such as their name, phone number, pictures, and their cars' information (the color and the plate number) on the screen. You are able to follow the driver on the map as well. When the driver arrives at your destination, the application will inform you, or the driver can call you. There is also the option of sending a message to the driver through Snapp's application. All the drivers can use the map, so you should not worry about the address.
There is also an option for the security of the trip. You can share the information about the driver and your trip with a friend and call Snapp's support team if you feel unsafe.
You can pay the fare online or by cash. If you have an Iranian debit card, the only thing you need to do is to tap on the payment icon and fill the required information for the payment.
What Is Tap30?
This network transportation system is pronounced "Tapsee" because the number 30 is pronounced "see" in the Persian language. This Iranian version of Uber was created after Snapp and found its popularity among Iranians. In some parts of the day, Tap30's fare is lower than Snapp's, so it is good to check both applications before requesting a ride.
Tap30's Services
An excellent service available in Tap30 is Tap30 Call. If you do not have access to the internet or cannot work with the application, you can call 1630 with an Iranian Sim Card and ask for a Tap30. The operator will get the exact information and send you the nearest ride.
If you do not have access to your phone and you need a taxi, you can use Tap30 Web to get one. The only thing you need to do is to check out their website and add the information needed to request a ride.
In order to save some money and get to know new people, you can ask for a Tap30 Line on the application. This service finds another passenger who has almost the same destination as you and connects both of you to one driver. You will be charged half-price and arrive at your destination.
Tap30 Peyk is available if you are not a passenger, and you need to send a package to a destination. Therefore, by choosing this option, you can make sure that your package is in a good hand, and it will be delivered soon.
Similar to Tap30 Peyk, Hamayar is another service offered by Tap30 during the Covid-19 to help people stay in their homes and send a package to a destination.
The standard private taxis are also available to help you get to your destination without any difficulties.
How to Download and Use Tap30?
You can download the application for IOS on the website, but you need to have an Iranian Sim Card as well to be able to use it. Also, by searching the word Tap30 on the play store, you can download the android version.
The highlighted button is where you need to tap on, to download the application.
In order to install the IOS version, you need to follow the same structure as Snapp.
The first step to use this application is the registration process. You can choose your language and add your phone number to receive the verification code via SMS.
You need to wait for the verification code sent to you via text message.
Then, you can set your location on the app and confirm it by tapping on the black pin and choose your destination by searching it or finding it on the map. Consider traveling from Tehran's Central theater to Azadi Tower; you should do it like the pictures.
After confirming the address, you can select your preferred service and ask for a ride. The nearest driver can accept your request and transfer you.
By tapping on the orange button at the left bottom of the screen, you can pay more price and find a ride faster.
You can pay the calculated fare online and by cash. For online payment, you can scroll the screen and tap on the online payment icon to charge your account in Tap30 and pay the fare.
Why Should You Use Snapp and Tap30?
Iranian Versions of Uber, Snapp and Tap30 Are Safe
By using these applications, you don't need to worry about your security because 24/7 customer service is supervising the trip. If the driver chooses a wrong route or the trip takes more than the usual time, they will check to see if there is a problem. Also, you can see the drivers' information such as their picture, name, and cars' information like the color and the plate number, so you need to check everything before getting in the car.
No Language Problem
To overcome any misunderstanding for requesting a taxi, both Iranian versions of Uber, Snapp and Tap30 support the English language so that you can use it without any difficulty. Although drivers usually don't know English.
Choosing the Best Route
Snapp and Tap30 applications are linked to GPS navigation software to be able to find the best route possible. Hence, you will not be stuck in traffic or spend a lot of time in the car.
The Fare Price
Iranian versions of Uber, Snapp and Tap30, have an automatic calculating machine for showing the price. You can see the fare before requesting a cab and be sure that this price is lower than regular private taxis in different cities.
Having Access to Taxi in Major Cities of Iran
Fortunately, both Iranian versions of Uber, Snapp and Tap30, offer their services in many cities in Iran. You can use Tap30 in Tehran, Yazd, Shiraz, Isfahan, Mashhad, Rasht, Gorgan, Karaj, Urumia, Kerman, Tabriz, Sari, Qom, Anzali, and Lahijan.
You can use Snapp in Tehran, Mashhad, Shiraz, Isfahan, Tabriz, Ahvaz, and Rasht.