Last Update: 10 January 2021
Due to recent changes mobile registration can only be done in person and at the customs offices of the airports or any other entry borders.
Foreign travelers can use their devices without any problem for 30 days, but for more than 30 days they should register their devices.
To register the device, the tax must be paid in person at customs offices.
After making the payments you can follow this instruction for the next steps
These days mobile phones have a significant role in our life, and living without them is impossible since most of our daily tasks depend on them.
While traveling to Iran, you need to be in touch with your loved ones and share the best moments of your trip with them using your mobile. But, according to Iran's National Mobile Registry Plan in October 2017, all foreigners mobile phones must be registered on the Iranian National Cellular Network.
If you are planning to stay in Iran for more than a month, the moment you insert an Iranian sim card into your cellphone and turn it on, you can use it for 30 days, then it will stop working, so you have to register it before the 30-day time limit is up.
It is essential to know how to register your phone after spending a month in Iran to face no problems during your journey and keep your connection with other people.
How to Register Your mobile Phone in Iran?
after making the payment at the customs office your information will be sent to the HAMTA website
Now that your information is sent to HAMTA successfully, you will receive a text message on your phone with a link to pay 30740 IRR as HAMTA Service Fee. You can click on the link and proceed to the payment gateway or login to your account in the HAMTA platform, pay the service fee from there and get your activation code.

For getting your activation code through HAMTA platform follow these steps:
Go to hamta.ntsw.ir and from the "Traveler's Submitted Information" section, select "Click Here"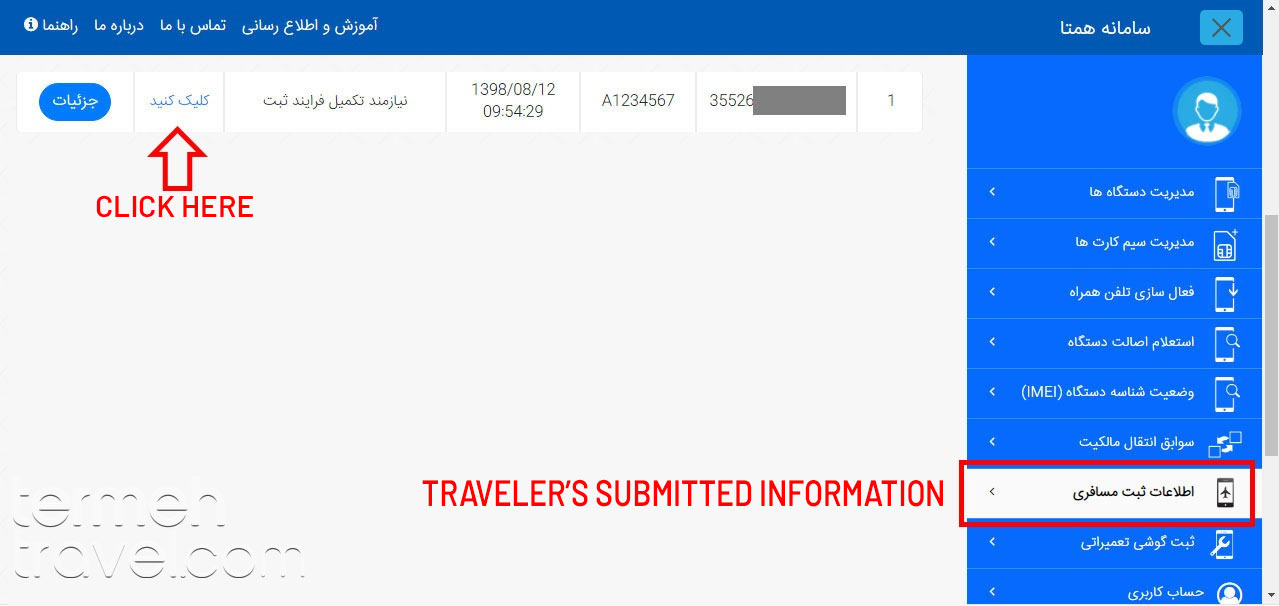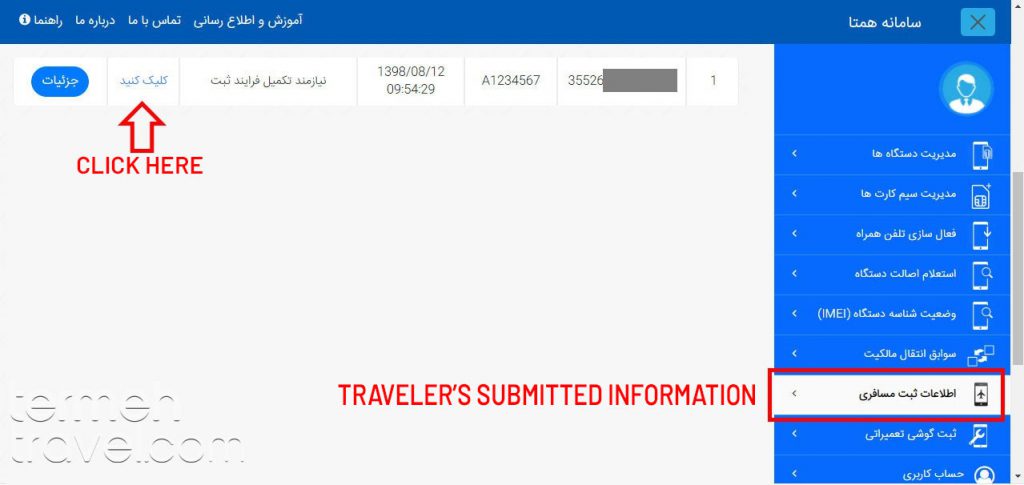 At this stage, you will be able to see your mobile phone information. If everything is correct, select "Confirm and Pay" and you will be redirected to the payment gateway. Note that if you select the link that has been sent to you through text message, you will reach this page directly.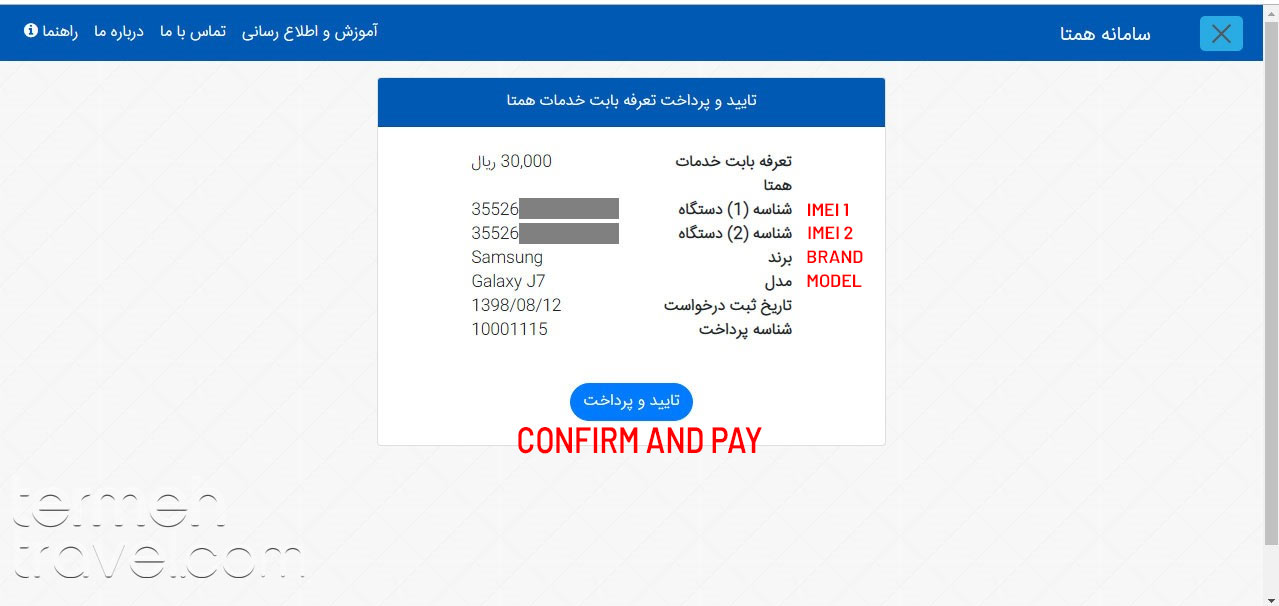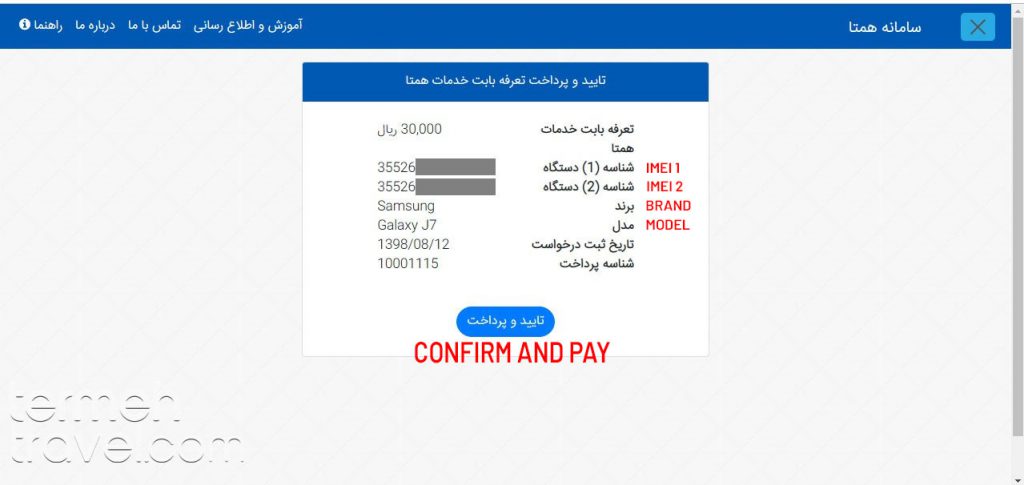 Using your Iranian debit card, fill the fields in the payment gateway and select "Pay".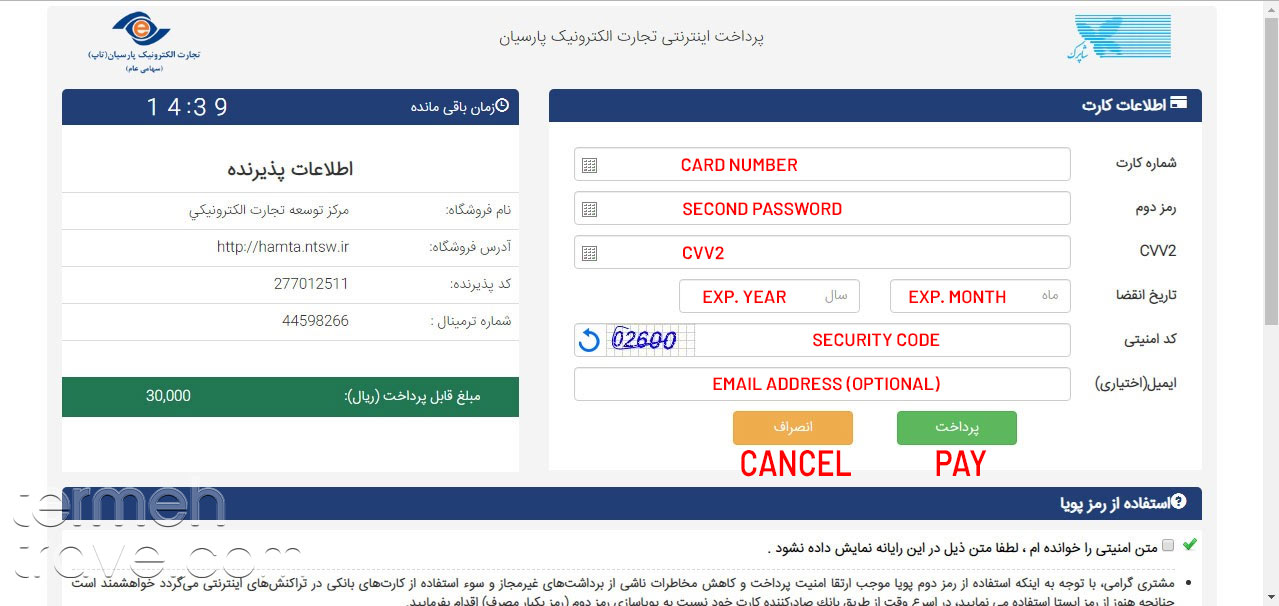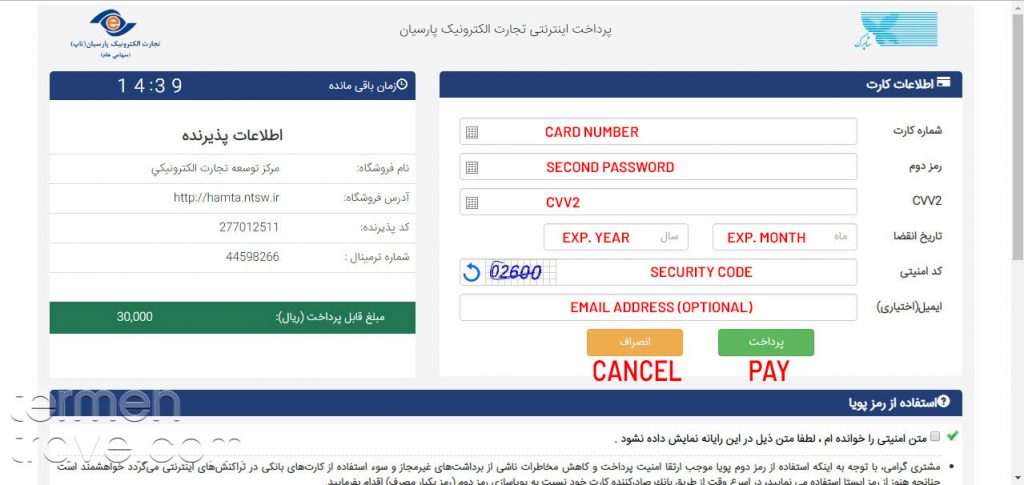 If the payment is done successfully, you will be redirected to the HAMTA website and a message will appear on your screen stating that your request has been done successfully. Select "OK".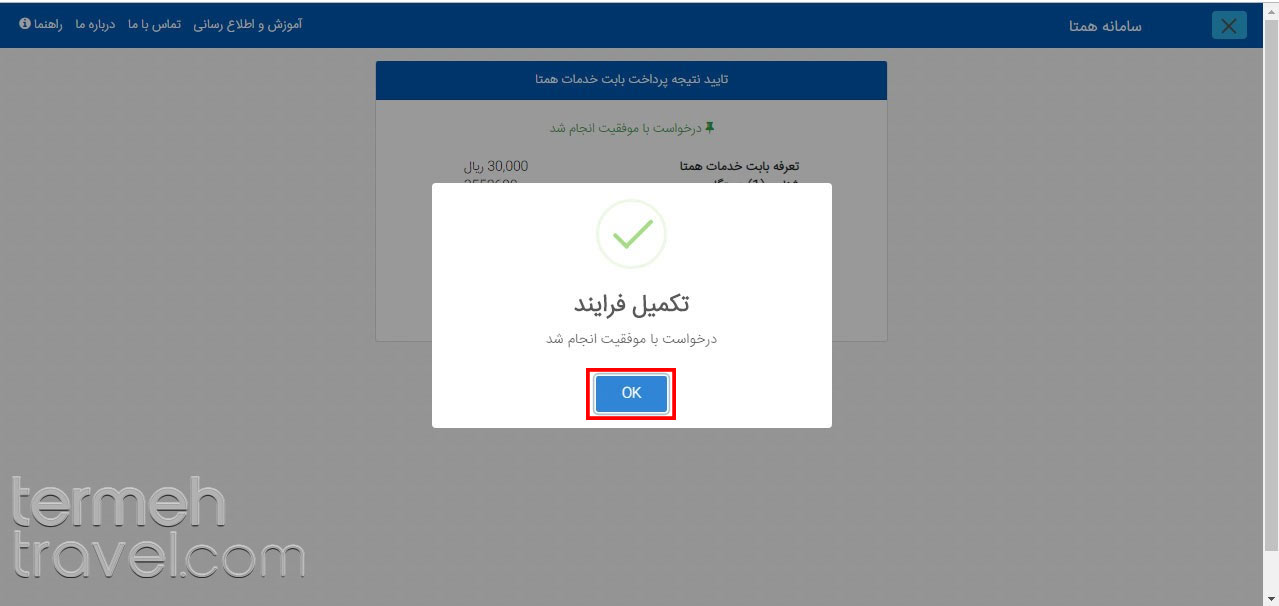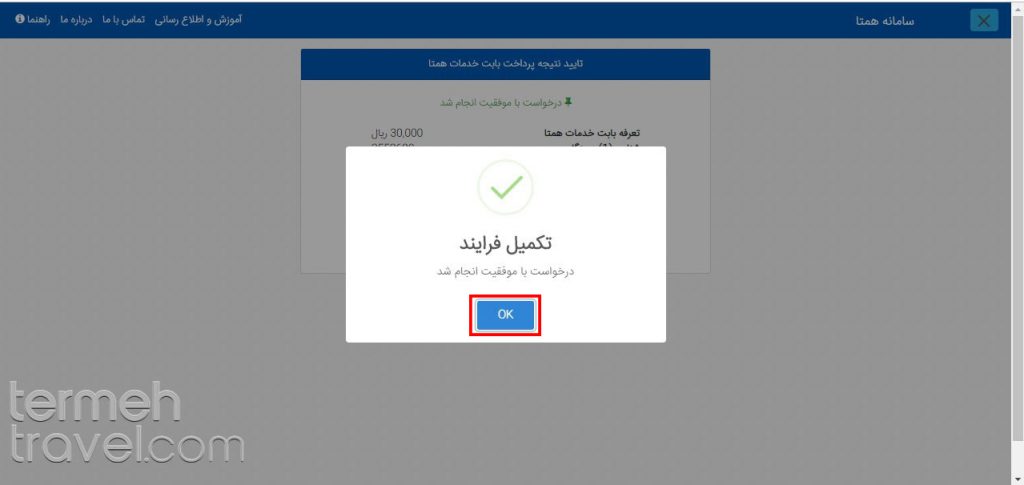 For getting your activation code, select "See The Device's Activation Code".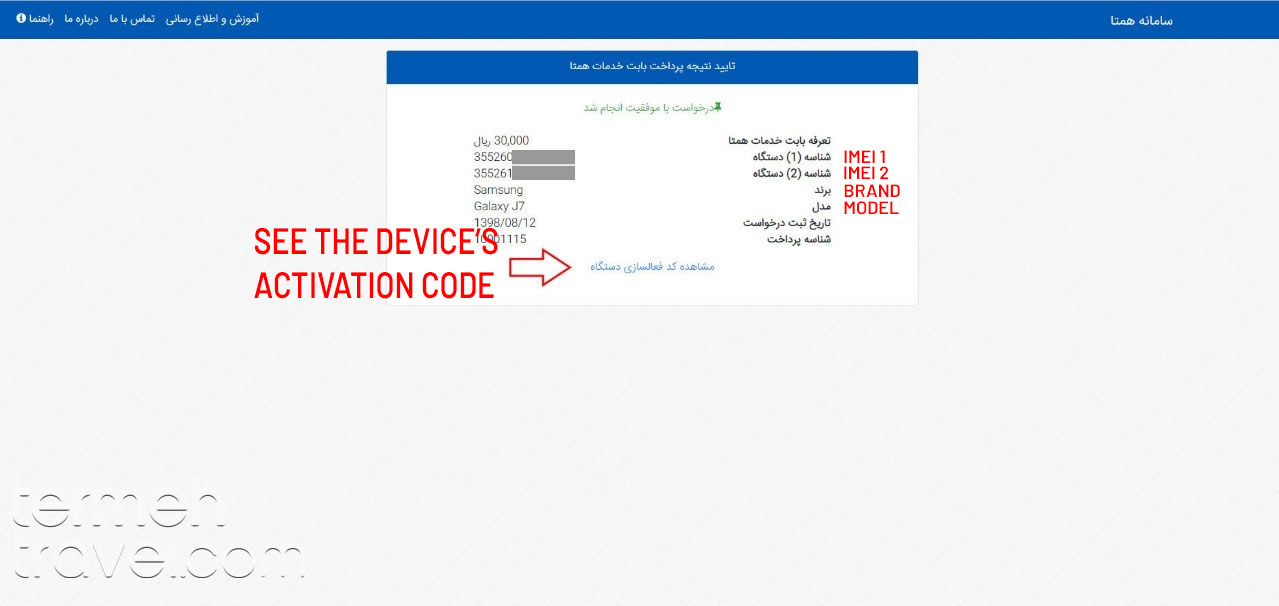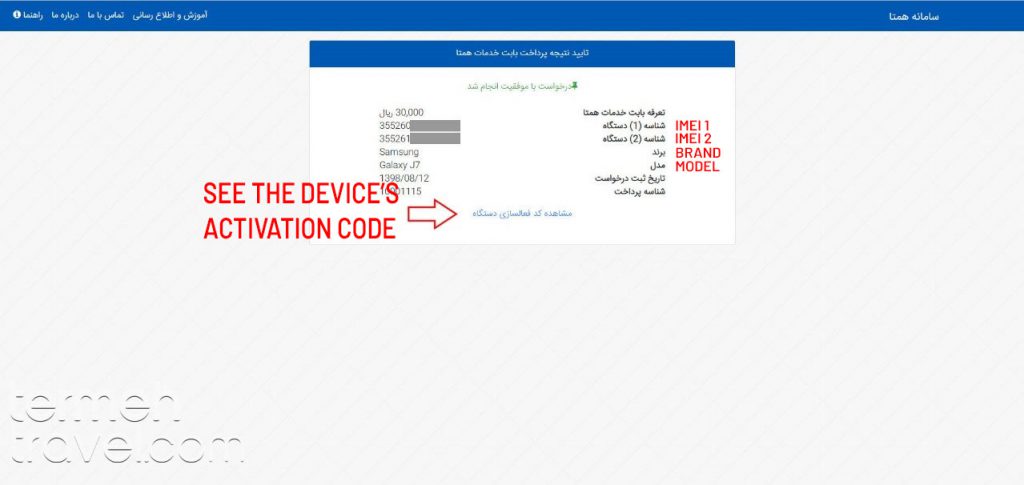 You will be navigated back to the "Traveler's Submitted Information" section and can see your activation code. This 6-digit code will also be sent to your phone via text message.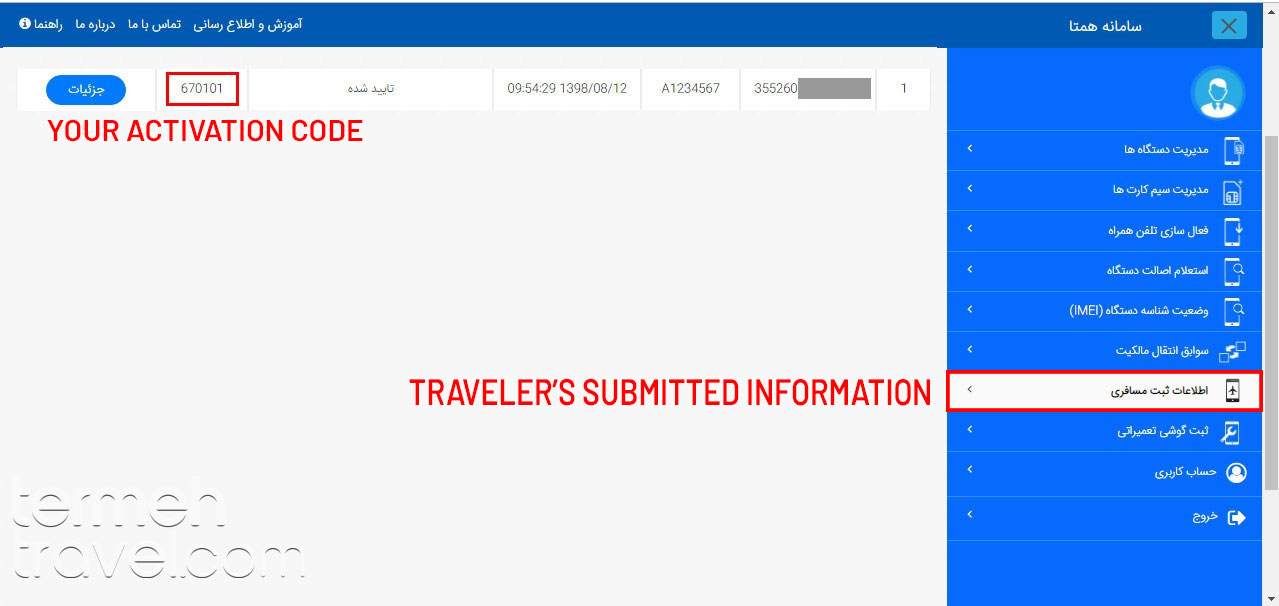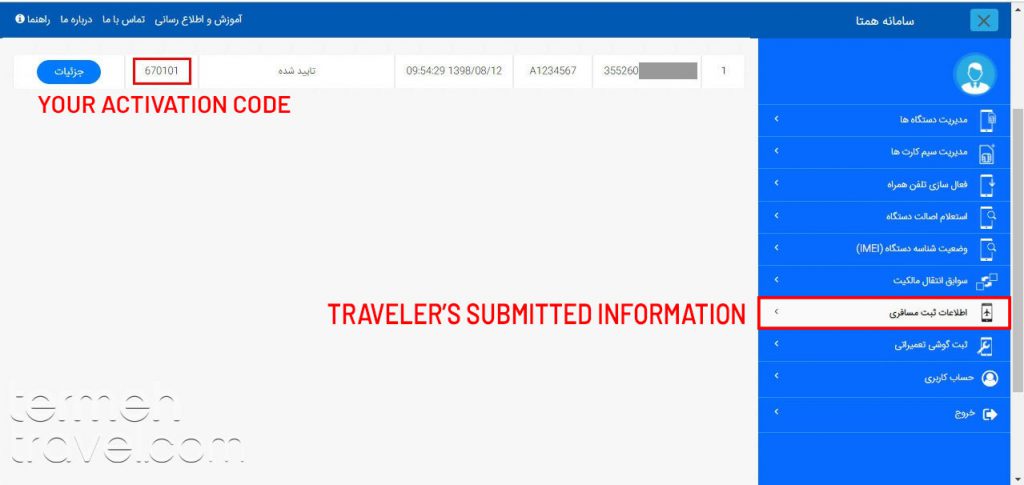 How to activate your device

Now you need to activate your phone using the activation code. In this step, by having the code, you can dial *7777#, enter number 2, which is the activation option in the list.
Then you need to enter the IMEI code as well and send it.
After that, you need to enter your phone number or choose your phone number from the list provided.
Now you need to enter the 6 digit activation code that was sent to you by the Hamta Platform.
By sending the activation code, you will receive a message to make sure your information is correct.
By confirming the information, you will receive the final message, which shows the process is successfully done, and you are free to use your cellphone in Iran without any limits.
Instead of dialing *7777# you have the option of using the Hamta website, which is a platform designed to help the registration process and to finish the registration after receiving the activation code.
By visiting the website, you need to click on the phone number option and enter your number you entered in step 5.
After selecting "continue", you can go to the next step.
In the next step, you need to include the verification code which has been sent to you before and enter the security code. Since the code is written in the Persian language, you can ask an Iranian friend or the Termeh Travel support team to help you.
Then, choose "registering your phone" on the right column of the page and enter the information.
After receiving all the information about your phone and confirming it, your phone will be registered and ready to be used.

Important Notes For Phone Registration in Iran
Due to the sanctions on Iran and the problems with having an international credit card, you cannot use your credit card in Iran to complete the process. In this case, you need a Persian credit card. Tourist Card can help you with the process, and you can order it online without any difficulties from Termeh Travel website.
If you have any problems during the process of registering your phone, you can go to the Islamic Republic of Iran's Customs Administration in person, to explain your problem. They will show you how to solve it.
The Islamic Republic of Iran's Customs Administration's office is located in Shahid Beheshti street in Tehran and can be accessed using the metro as well .You can read our guide for using Metro in Iran for more info.
If you are coming to Iran for the second time with the same phone, you don't need to register it once again.