Hichkas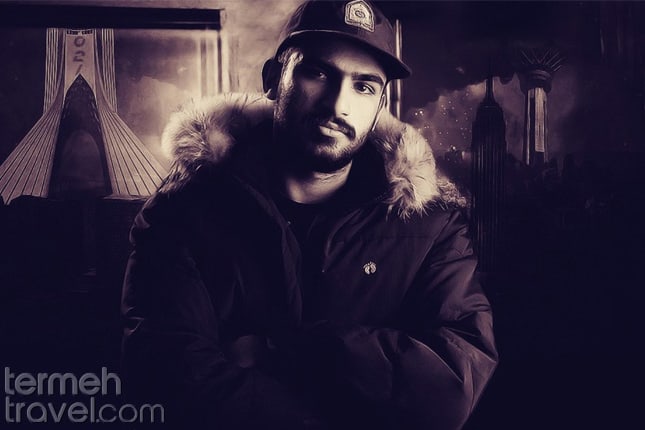 His name means "nobody," but in fact, he is one of the most influential and the first Persian rappers. Hichkas introduced rap to many Iranians who were tired of listening to pop music, so he is known as Persian rap's godfather. The best thing about Hichkas was his effort to combine traditional instruments with rap and create something new. Working with Mahdyar Aghajani was the best way to do so.
One of the most memorable presence of Hichkas was in Bahman Ghobadi's movie called "No One Knows About Persian Cats," which shows the life of Persian underground musicians. In that movie, we see Hichkas rapping his famous song, "Inja Tehran-e". You can listen to this song on Youtube. 
Pishro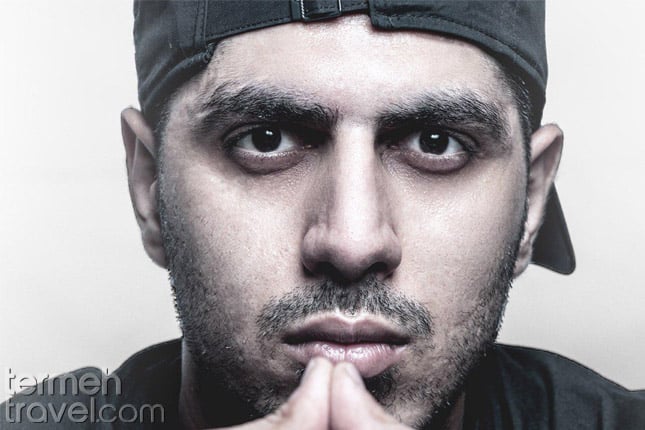 We cannot mention Hichkas without talking about Pishro. The time that they were working together was one of the best moments in Persian rap. Their flow and lyrics came together and created perfection for all rap lovers.
Reza Naseri, known as Pishro, loved Tupac and even called himself Threepac for a while, then changed his nickname. Pishro had many ups and downs in his career and personal life. He got into drugs and had to leave the country because of his underground activities in music, but he still continues his career. Pishro's aggressive style and behaviors in his tracks are like signatures that differ him from others. If you want to get familiar with his style, you can listen to Pishro on Spotify.
Zedbazi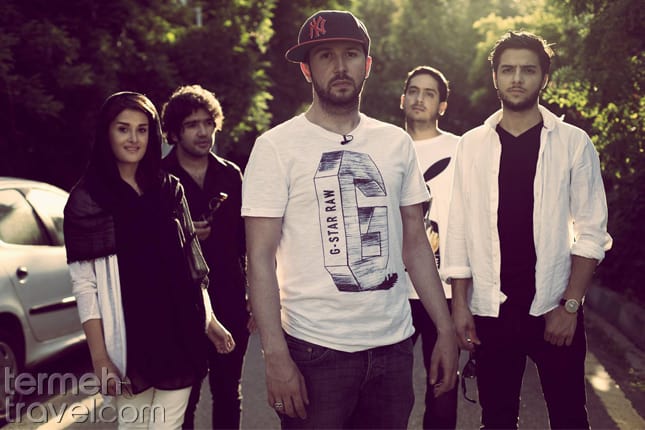 When the majority of the Persian rap market was all about critical songs about their society, a group of 6 talented artists under the name of Zedbazi came into the ring with trap music. In the beginning, three friends, Sohrab MJ, Saman Wilson, and Mehrad hidden published some controversial songs then, Sijal and Alireza JJ and later on Nasim, joined them to create the Zedbazi that we know. It was a time that you wouldn't hear anything but Zedbazi when you were at a party. The young generation of Iranians adored them. Their songs were meant to separate you from any problems you had in your life and introduce you to a new lifestyle that was mostly about sex, drugs, and parties. So, their music is controversial, and most of their lyrics can be sexist. However, you can not deny these singers' talents and the amazing songs that they produced. Some of their songs never get old, such as Daro Baz Kon with Mehrad Hidden's amazing vocal.
One of their most famous songs and the one that Zedbazi got popular with is Tabestoon Koutaheh, or "the summer is short," which talks about happy memories that you make during summer and think about them for the rest of the year. You can listen to this song on Youtube.
Hosein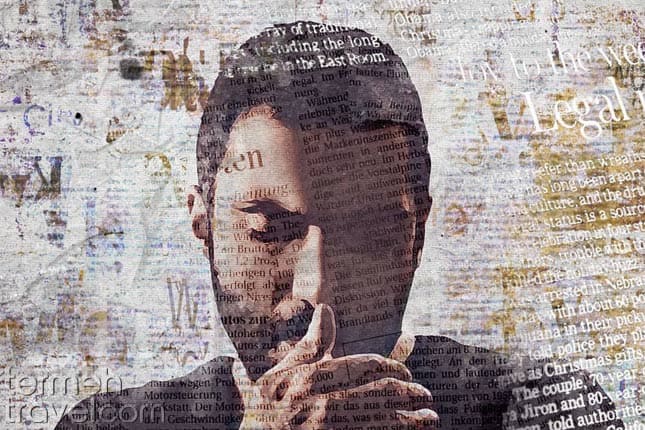 Hoe3in (3 is pronounced "seh" in the Persian language), formally known as Hosein Eblis, which means Hosein the Devil, is one of the first famous Iranian rappers. His flow and style in rap are unique and beautiful; that is why he has so many fans and followers. Hosein is the founder of the Kaqaz group or brand, which gave young rappers the opportunity to work with him and get famous. One of the young rappers who worked with him is Shayeh, who is well-known now.
Hosein collaborated with many other artists such as Pishro and Erfan and showed his talent perfectly. You can listen to his tracks on Spotify and enjoy.
Yas
One of the most popular Persian rappers among rap lovers and people who are not interested in this music genre is Yas. Rap was taboo in Iran, especially a few years ago, because people, mostly parents, could not accept and approve of what rappers were talking about. However, Yas is probably the only rapper who you could introduce to your parents, and be sure that he will not swear in his songs.
His passion and care for his society made him focus on singing songs criticizing social issues.
One of his most famous songs is about a burned elementary school which you can listen to it now.
Sogand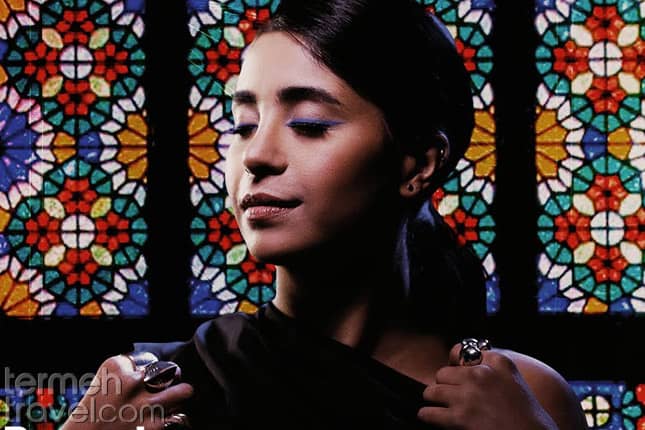 With her pleasant voice and good taste in music, Sogand is the most famous female Persian hip hop artist. Being a woman and singer in Iran is not easy since females are forbidden to sing publicly. Sogand was not an exception. She produced music as an underground singer and got arrested for it. Then, she emigrated to Germany to persuade her career there.
Although Sogand started her music career as a vocal artist in some tracks with other rappers such as Erfan and Leito, she produced her own music too. "The Lom" is a folk, hip hop song that you can listen to and watch on Youtube.
Erfan Paydar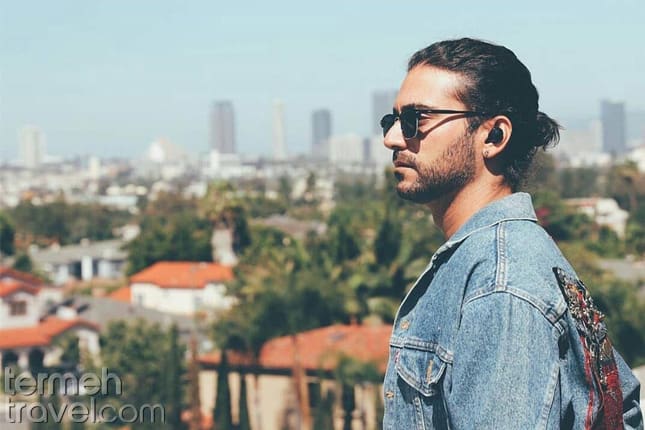 It is almost a decade that "Khateh Man" is out, but Erfan is still being remembered by this track. Erfan is one of the Original Persian rappers who introduced his own style to the Persian rap market and quickly got his reputation. Later on, he established a group called "Paydar" to help young talented artists get heard. Many famous rappers such as Behzad Leito and Gdaal have started their career from Paydar and got famous.
Although Erfan's songs might not that be as amazing as they were years ago, he has his fanbase and produces music. You can listen to his tracks on Spotify.
Behzad Leito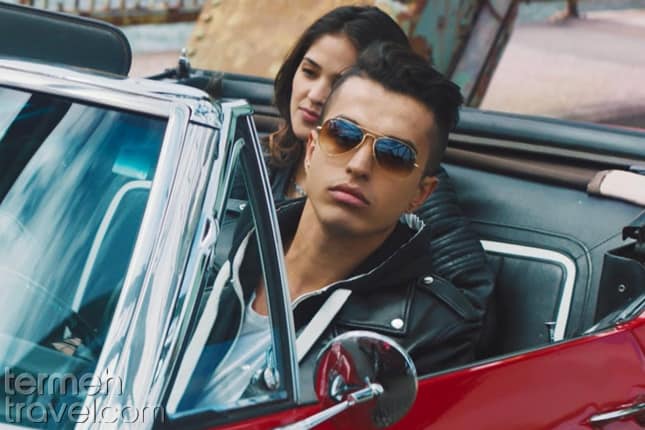 A young talented Persian rapper came to the industry as the second generation on Persian rap. Leito started his career with Erfan in the Paydar group and established a fanbase there. Then, he got out and produced his own music and got very popular, especially among teenagers. His rap genre is very similar to Zedbazi, and he worked with them on many albums and tracks. Since rap is banned in Iran, Leito lives outside of the country, produces mostly trap music, and performs concerts for his fans.
You can listen to one of his tracks on Spotify.
Shayeh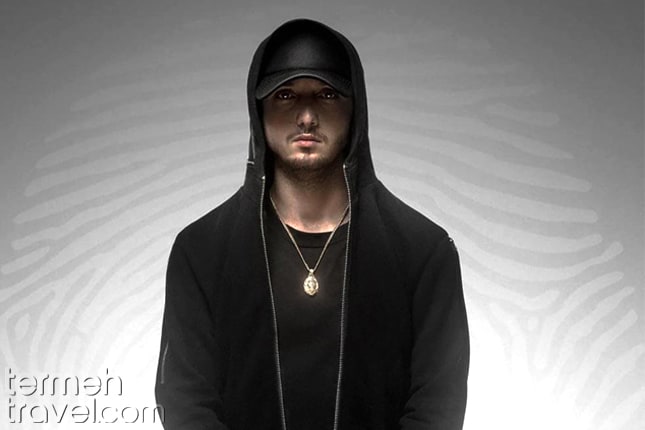 Living in the shadow for a while, Shayeh let people get to know his voice and enjoy his music style; then, he presented himself to his audience. Mohammad Reza Shayeh is another second-generation famous Persian rapper who is totally different from Leito.
Shayeh tries to produce inspirational music or talk about a social issue in his songs. So, the rap lovers who are more into old school rap music could connect to Shayeh's songs. He is still in Iran and works as an underground rapper with his newly established group called "Asli" or Original.
You can listen to Shayeh's songs on Spotify.
Justina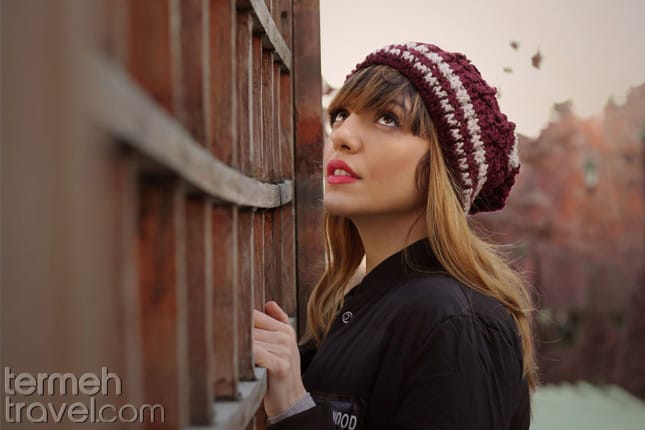 Another Persian female rapper who worked as an underground artist in Iran and was forced to leave the country is Justina. She found her place in the Iranian rap market with her excellent lyrics, flow, and innovative music videos. Justina tried to talk about women's rights and reflect this matter in her songs. She also used Forough Farrokhzad's poems to create delightful music.
One of her famous songs is about women's pressures and difficulties in a patriarchal society that you can listen to and watch on Youtube.
Bahram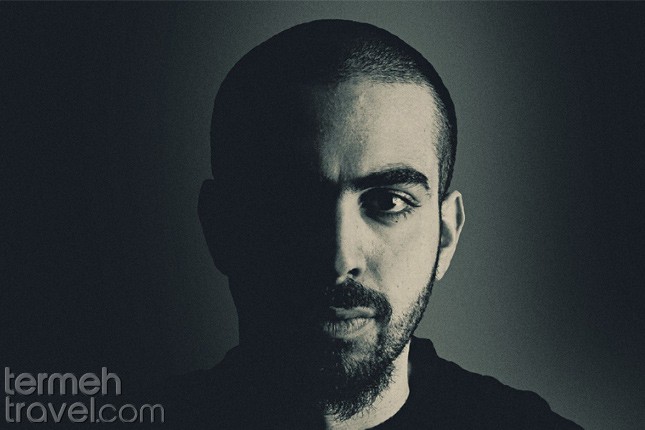 Bahram is one of the best Persian rappers who does his job, produces good music for his fans, and stays out of rap dramas as much as the market allows him. Being a concerned citizen, he has produced many tracks that criticize Iranian society, and he got arrested too.
After leaving the country, Bahram continued his music career in Sweden and published an album called Gozar. Although Bahram mostly talks about society's issues in his tracks, he has a song called "Khorshid Khanoom" that has a different vibe that you can enjoy on Youtube.
Tataloo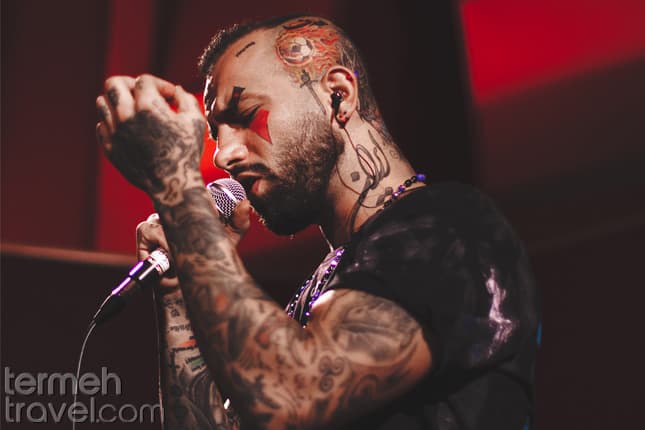 When it comes to Tataloo, two opposite thoughts come to mind: Should we really listen to him or not? That's the question!
Tataloo's tracks have a wide diversity that makes some people love a song, and others hate it. Even his personality is two sides of the spectrum; he can make very romantic songs that sound so sweet and be aggressive in another song that all the swearings make your ears bleed! Putting his personality and what he did aside, Tataloo's talent is undeniable. He has a nice voice and creative mind which helps him produce so many different musics and be in the top 10 list of hit songs every month.
Navazesh is one of his romantic songs that you can listen to on Youtube.
Amirali A2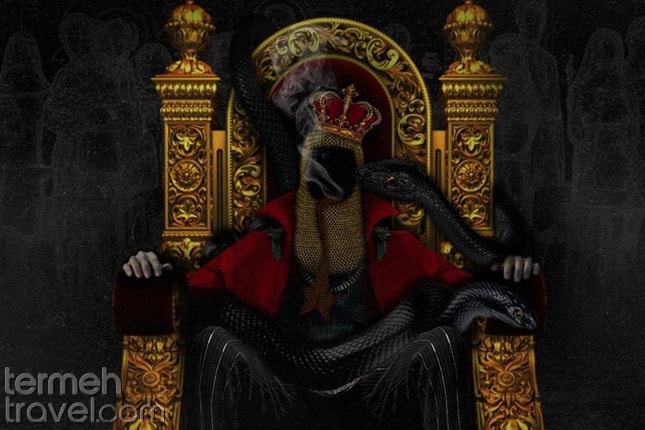 َAmirali entered the Persian rap market early and found his fanbase soon. His gang music and exciting flow make him fun to listen to. ِDuring his career Amirali had so many dramas with different Persian rappers such as Wantons group and Sogand. He did some amazing collaborations with famous artists such as Mehrad hidden and the Paydar group. Amirali A2 had such a good relationship with Zedbazi that fans expected him to join the group, but it never happened.
If you want to hear English and Persian gang music, you can watch and listen to the Bazam Pasho track now.