Farhad Mehrad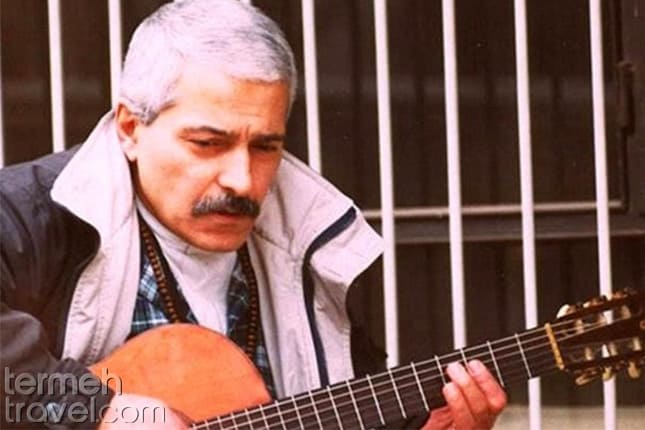 A black and white scene, with a good looking man wearing a casual suit, sitting behind a piano, smoking a cigar, and singing mesmerizing songs; this is the picture of one of the Iranian rock singers, Farhad, in people's minds. His voice is like magic; you can think about him and hear his voice in your mind without having any of his songs getting played at that moment.
Farhad has many amazing tracks in different styles and languages. You can listen to one of his romantic songs and fall in love, hear a song about social problems and get concerned and play his English songs to take you back to the 70s and 80s where you can imagine a cafe with a piano in the middle of it and Farhad.
Farhad Mehrad covered so many famous songs from Beatles, Nat King Cole, and Elvis Presley, which you can listen to on Youtube.
His wonderful Persian songs must be listened to as well. Booyeh Eidi which is a song about the Persian new year, Saqf, and Jomeh are some of his many famous songs that you can enjoy.
Fereydoon Foroughi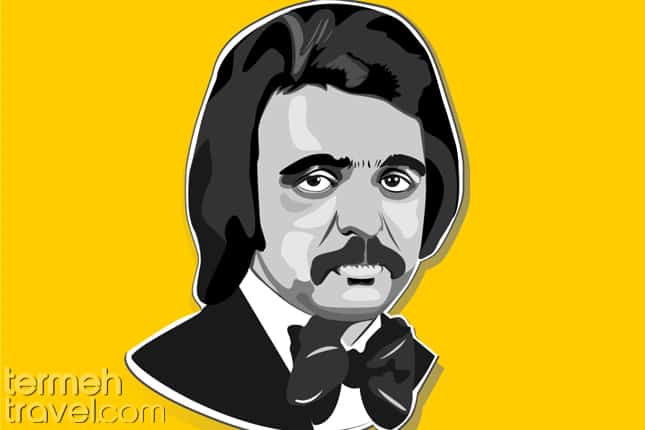 Some voices and tones have the power to find their way to your mind and stay there forever. Even if you may have heard them only once, they have a quality that makes them unforgettable. Fereydoon Foroughi's voice is one of those. His tone is warm and unique that feels like a blanket that you put on your shoulder when snows are falling down of the sky or like a hot drink in the cold weather when you need one.
When Fereydoon was a teenager, he found a passion for music in himself. He performed in a band with other young artists who were fascinated by western blues and rock music. This passion was beyond just an experiment. He continued this path and became one of the great Iranian rock singers. There are many amazing songs that Fereydoon Foroughi has produced, but you can listen to Niaz, which is one of the most memorable ones.
Mohsen Namjoo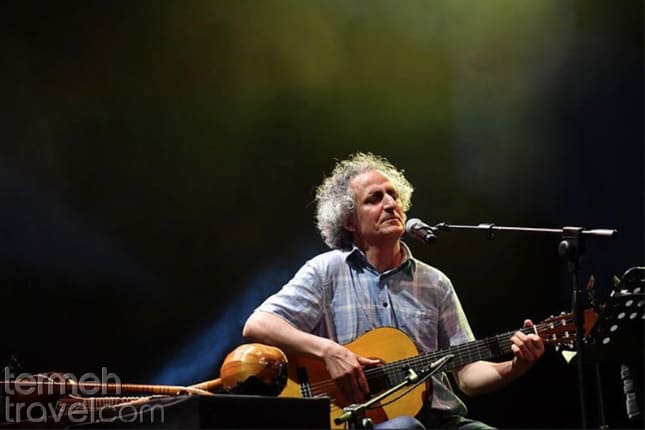 Namjoo is one of the musicians who realized that he could not limit his music talent to one genre. He combined different music styles found his own unique way, and created a special place for himself in the Persian music market.
Mohsen Namjo learned Setar when he was young, and he uses this instrument in his concert and tracks. Then he grasped some aspects of rock, pop, traditional and classic music and added his essence of music to it.
Although Namjoo may not be everyone's type, some of his tracks are based on old folk music are delightful. You can watch "Ey Sareban" from one of his concerts and enjoy its lyrics, great melody and composition of Homayoun Khorram, and interesting vocal of Namjoo.
Kourosh Yaghmaei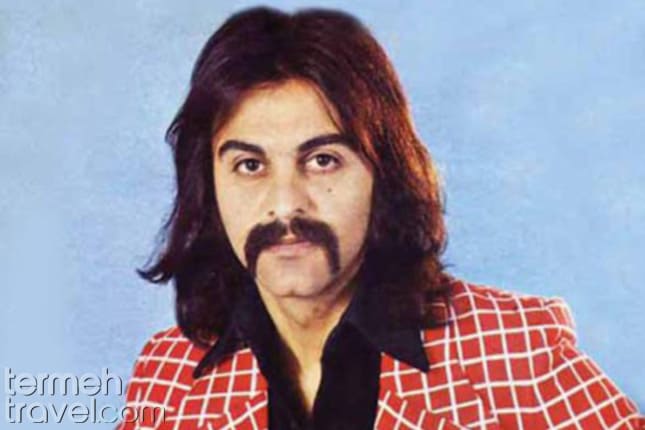 There is no Iranian that has not listened to "Gol-e Yakh" song. This sweet romantic Persian song is meant to melt your heart right away. The singer of Gol-e Yakh, Kourosh Yaghmaei produced this song and made his name unforgettable for all music lovers.
Although Yaghmei started his music journey by learning Santoor, he fell in love with rock and learned Electric guitar. His passion continued to the moment that made him form an instrumental rock band and produce his music with his group.
This passion for Rock, inspired his son, Kaveh Yaghmaei to follow in his father's footsteps and practice rock.
Many people believe that the Yaghmaei family has contributed a lot to the Persian rock. If you want to get familiar with Kourosh Yaghmaei more, you can read this interview.
Arash Sobhani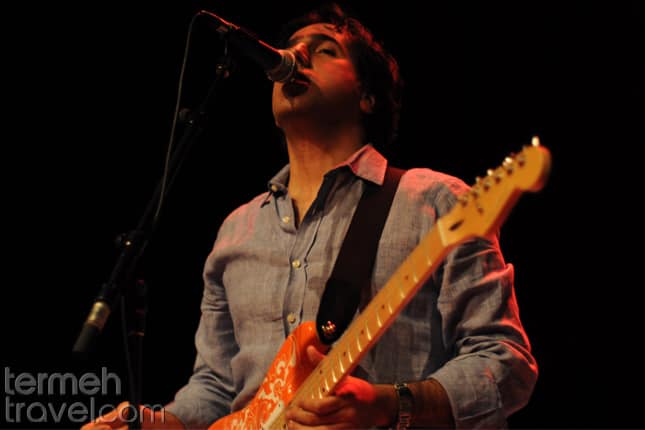 The leader and singer of the Kiosk band, Arash Sobhani is one of the successful Iranian rock singer who got some of his fame being a host for some television programs. However, his talent in music, style, and creativity is adorable.
Arash Sobhani learned music in Iran and went to America to pursue his dream without being worried about the consequences of being an underground singer in Iran. He and his band published their albums and had many concerts in different parts of the world.
There are many good songs that Kiosk band has produced, which are mostly focused on social problems, but you can watch this music video to get their vibe perfectly.
Ali Azimi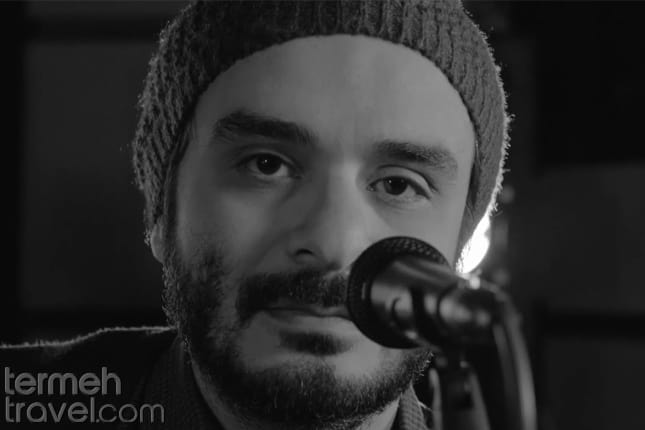 One of the best Iranian rock and alternative rock singers who can produce good music and tell you a story that stays in your mind for a long time is Ali Azimi. He can make you listen to his song and illustrate the picture that he wants in your mind.
Ali Azimi comes from a musical family, and he learned music early. He worked as an engineer for a while, but nothing could make him happy like music, so he persuaded his music career in his 30s. Azimi was the singer of the Radio Tehran band and worked with them for a while, and then continued as a solo rock artist.
Many of his songs are worth listening to, and you can find them on Spotify. But, if you want to listen to something special and get to know Iranians more, you can watch his music video, "Khouneyeh Bahar."
Reza Yazdani
Reza Yazdani is a Persian pop-rock singer with lots of drama. There is a controversy among Persian rock society to determine if Yazdani can be considered a rock singer. Some people believe that his music is not pure, but he has his own fanbase who love him and follow him during his career.
Reza Yazdani learned the guitar and loved to perform rock music. He has produced many albums and single tracks. Also, Yazdani worked as an actor in some TV shows and sang there as well. Although some of his music may not be approved by big rock artists, he has popular songs such as Koocheh Melli to listen to it on Youtube.
Kaveh Afagh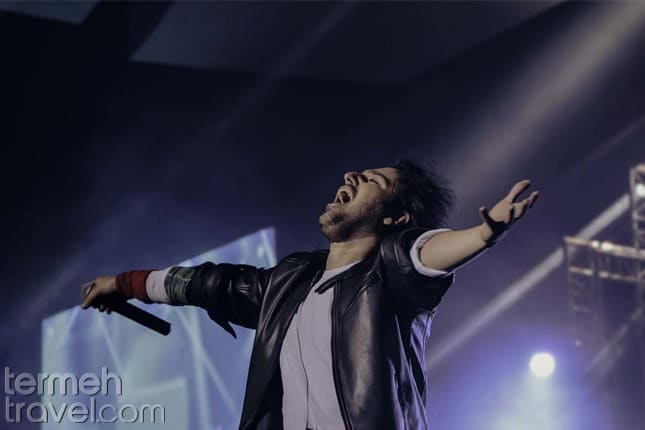 One of the well-known Iranian rock singers who works in Iran is Kaveh Afagh. He started his music career as an underground singer in a popular band called, The Ways. This group produced the famous and adored song, named "Shaal." But eventually, the members had a conflict about staying as an underground band or getting formal certification for their music. َAfter these issues, Kaveh Afagh started his career as a solo artist, worked with the certificate, and had some concerts. His genre moved toward pop-rock, and many of his fans are not still happy about his decisions about working on his own. But he still has his fans who support him and love his songs.
If you want to know more about Kaveh Afagh's music, you can listen to him on Spotify and tell us what you think about him.