Sports are not just about adrenaline, competition, and excitement in Iran. Iranians love sports because it is a way to forget all worries and find pride and happiness by seeing Persian athletes succeed. No matter if it is a random competition in a small city's alley or the biggest sports event in the Olympics, as an Iranian, you have the potential to get enchanted by the power of sports and find yourself watching the competition for as long as it takes.
Sports lovers follow their favorite athletes and teams regularly and enjoy every little bit of the matches. But, when it comes to the national team of Iran, even those who are not necessarily fond of sports watch the games and cheer for Iran.
During the well-known events, everywhere you go, you see people's TVs streaming the matches. After each win, you just need to look at people's eyes to see how proud, delighted and joyful they are. For Iranians, Persian athletes are not just athletes. They are their children who are trying to bring happiness to the people.
Hassan Yazdani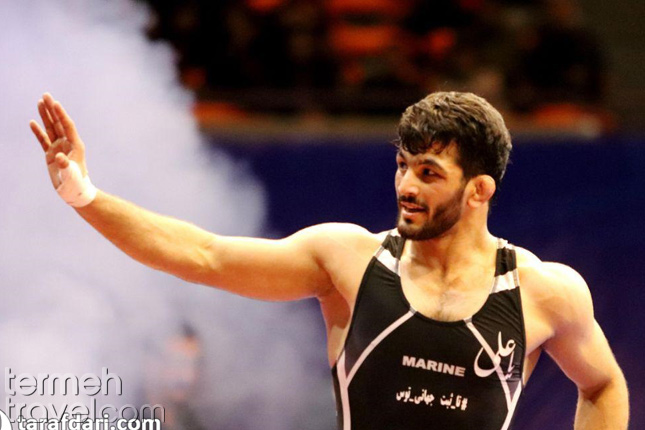 There is a word in the Persian language to describe someone strong, chivalric, and brave called Pahlavan. This word refers to the people of "Parthia" who were known for their bravery. Calling someone Pahlavan shows that this person has all the qualifications of being a great person, physically and spiritually. Hassan Yazdani is one of the few people who carry the "Pahlavan" name well.
As a 26 years old Persian athlete, Hassan Yazdani is known not only to wrestling fans but to all people who like sports. Yazdani was born and raised in Jouybar, Mazandaran, the wrestling capital of Iran. They say, if you go to a family gathering in Jouybar, you see adults sitting around the room, while children, especially young boys, are wrestling in the middle. So, Yazdani had no choice but to become a wrestler. He showed that freestyle wrestling is in his blood. He goes to the wrestling mat, does his magic, and usually finishes the game with technical superiority points. Although being great on the mat, Hassan Yazdani is a humble, modest young man who wants to make his people happy by performing well. That is why all Iranians love him no matter what!
Hamid Sourian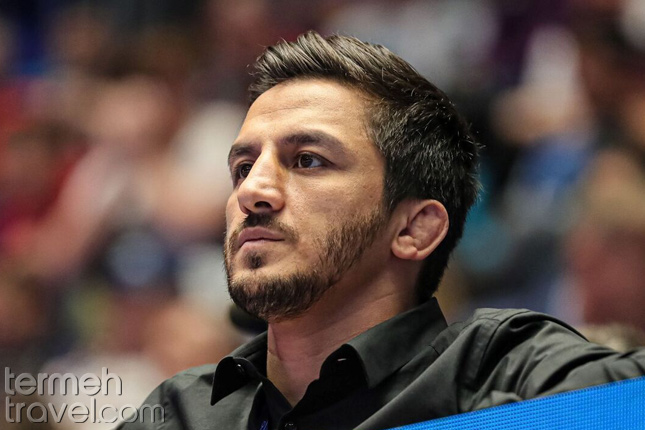 Another great wrestler this time in Greco-Roman style is Hamid Sourian, who is also one of the Persian athletes with the most medals in Iran. He was born in Shahr-e Rey, Tehran and started wresting in local gyms. Hamid Sourian used to step on the mat and finish the match much sooner than the usual to win the competition. His techniques, perfect wrestling style, and experience made him an extraordinary athlete for the youngsters to look up to. But, it is not just about being technical. Hamid Sourian is one of those athletes with the humble spirit that people adore. If you watch any of his interviews, you can see what a down-to-earth gentleman he is.
Although Hamid Sourian is retired, he is helping younger wrestlers to find the right path in this sport and become one of those athletes that Iranians will be proud of.
Ali Daei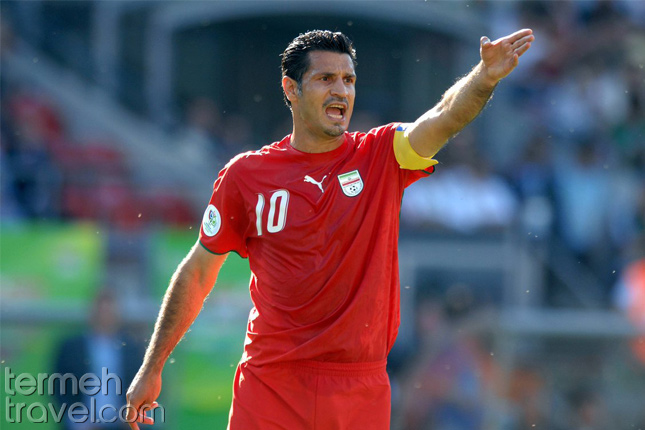 Among all types of sports in Iran, soccer, AKA football, always stands out. Iranian people love football and soccer players a lot. There is something about this sport that you cannot just resist watching and playing. Going to every city in Iran, you see children playing football with even a plastic-made ball in the allies. If you ask them about the best football players, they will mention Ali Daei.
Although it has been a while since Ali Daei played football, every Iranian knows and loves this Persian athlete. Ali Daei used to play as a forward in his teams, and he was famous for his fantastic ability to score goals with heads. It was not long ago when Ali Daei was still carrying the record of the most international goals in men's football by scoring 109 goals, and Christian Ronaldo tied his record.
As a 52 years old man, Ali Daei is now training young soccer players as a coach and help them achieve their dreams.
Alireza Jahanbakhsh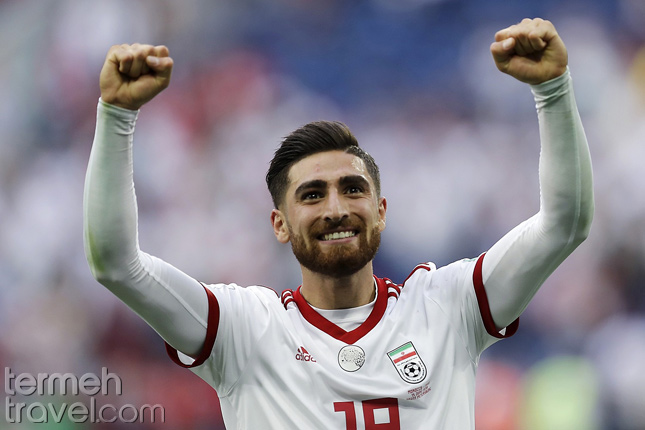 Alireza Jahanbakhsh is a young adventurous soccer player who started his professional career in Iran but moved to other countries to pursue his dream in football. Jahanbakhsh represents the ultimate dream of young Iranians who came from small cities and only thought about becoming professional football players. Alireza was born in Ghazvin and started playing soccer in local teams. Now, he is one of the best soccer players that Iran has seen. He is intelligent, creative and technical in the field. 
One of the most popular teams Jahanbakhsh has played in is Brighton Albion in the Premier League. Now, this Persian athlete is playing as a winger in Feyenoord, Netherland.
You can watch Jahanbakh's top ten goals on youtube.
Hamed Haddadi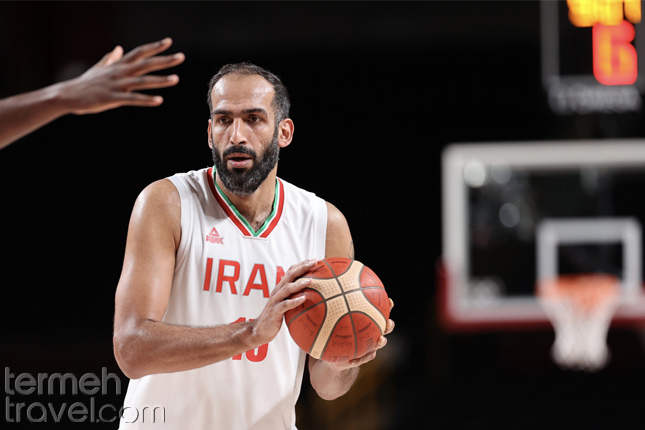 As one of the greatest Persian athletes of all time, Hamed Haddadi is the basketball player who has brought pride to Iranians many times. He is a 7 ft 2 in (2.18 m) man who plays in Iran's national basketball team at the moment. Haddadi's amazing performance and basketball abilities were the reasons he became the first Iranian who played in the NBA.
Being the captain of Iran's basketball team, Hamed Haddadi has won many medals for the country. He is also one of the best centers in Asia. You can watch this video to see the highlight moments of his career in basketball.
Behdad Salimi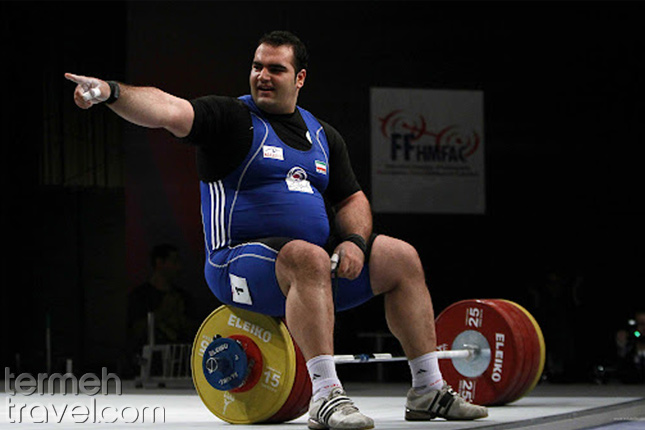 Behdad Salimi is one of those Persian athletes who make you wake up at 4 in the morning to see him lifting heavy weights smoothly and winning the gold medal. As the former heavyweight weightlifter, Salimi won many colorful medals in world-class competitions and the Olympics.
By hearing his name, you can close your eyes and see a big tall guy walking up the stairs, powdering his hand, tightening his belt and lifting the weight on his head while shouting. Then, a nice smile appears on his face when he sees the green light and drops down the weight to cover himself with Iran's flag and get the gold medal. This image will always stay in Iranians' minds and make people smile.
Saeid Marouf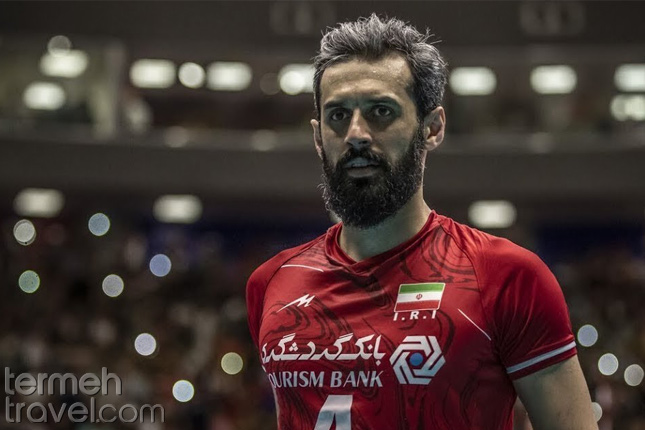 Saeid Marouf is the ultimate volleyball setter who not only plays volleyball but dazzles you with his magic on the field. This is why he is also known as the magician. He sets the ball like shuffling the cards so smoothly and professionally.
Saeid Marouf comes from a family that plays volleyball professionally, so there is no doubt that this sport is in his blood. However, his extraordinary abilities and undeniable intelligence make him one of the greatest Iranian athletes.
As the captain of Iran's national volleyball team, he leads the team perfectly and brings colorful medals to Iranians.
If you are interested in sports, you know these great athletes for sure. Let us know who is your favorite and who should be on the list in the comments.