Ehsan Khajeh Amiri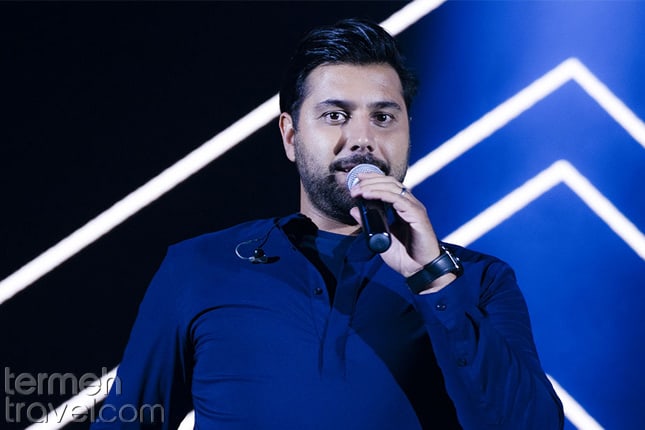 Ehsan Khejeh Amiri, the son of Iraj Khejeh Amiri, one of the famous recent Persian pop singers, started his music career early and learned singing from his father. It was not that long that he could step out of his father's shadow and introduce himself as a great pop singer to the Persian music market. Ehsan's amazing and melismatic vocal is his family's signature that you can expect in all of his tracks.
Besides producing wonderful tracks and albums, Ehsan worked with many TV series. These television shows are memorable by his songs, and the atmosphere that he created for the audience is unbelievable. You cannot think of "Dar Masir Zayandeh Rood" and not remember the theme song, Khalasam Kon. You can listen to it on Youtube.
Mohsen Yeganeh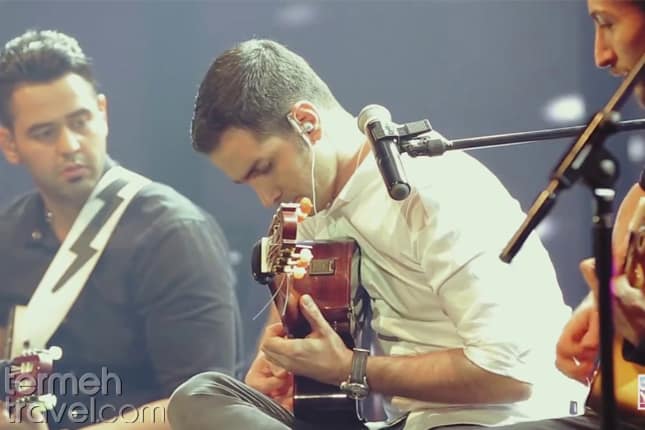 Early in the 80s (Solar Calendar), a song called Nashkan Delamo or " Don't Break My Heart" got so popular in Iran that you could hear it everywhere and by everywhere, I mean everywhere! From that day, Mohsen Yeganeh got more famous day by day and produced good music for his fans.
Mohsen Yeganeh had many concerts in Iran and other parts of the world. He is even getting known internationally. You can watch Nina Schofield's video on Youtube, which is a reaction to one of Mohsen Yeganeh's famous song, Behet Ghol Midam, which means "I Promise You."
Shadmehr Aghili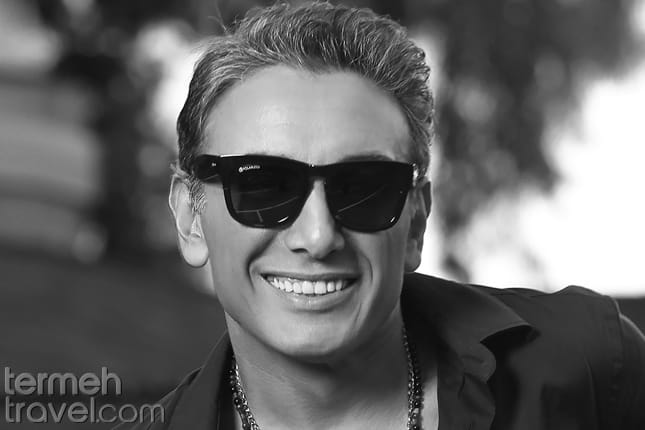 If you ask an Iranian to tell you the first thing that comes to their mind after hearing Shadmehr's name, it would be a young man in the airport, waving goodbye with his guitar on his shoulder. Shadmehr was the Persian pop music market's king around 15 to 20 years ago. He was every young artist's dream when he sang Par-e Parvaz and played in a movie with the same name. After having difficult years in Persian music, which happened because of the revolution and the war, Shadmehr and his tracks were the delightful sound of hope in Iranians' hearts.
Leaving Iran, Shadmehr continued his career and worked with many artists to create good tracks, but his old nostalgic songs are not comparable to the new ones. You can listen to Shadmehr Aghili on Spotify.
Arash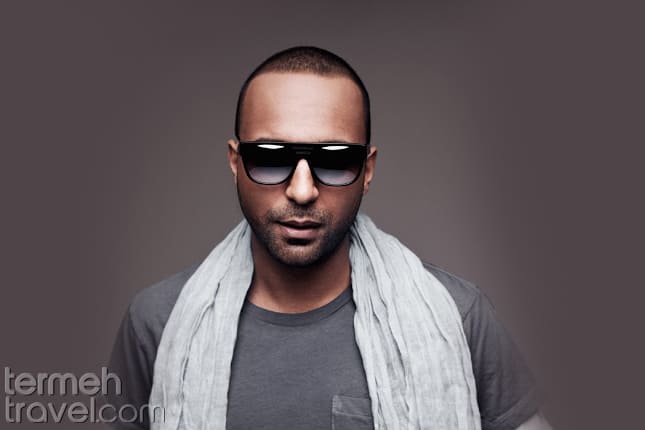 For a singer who was not born and raised in Iran, Arash performs Persian pop music beautifully. Arash Labbaf, known as Arash, is a solo Sweden- Persian pop singer who sings more rhythmic songs and has many fans because of his unique type of music.
One of the most popular and loved songs of Arash is the track that he produced for Iran's national soccer team in the 2006 World Cup. Iran, Iran can take Iranians to good old days and make them happy thinking about their national team and the proud way that they entered the competition. You can listen to this song and watch its music video on Youtube.
Sirvan Khosravi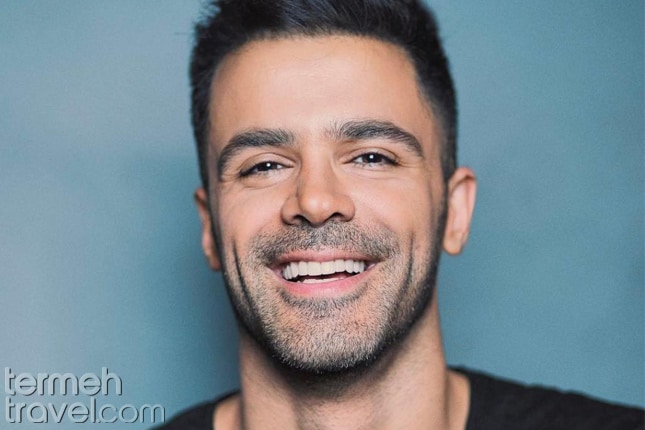 As a singer-songwriter, Sirvan Khosravi has his special place in the Persian pop music market. The release of his Album, To Khial Kardi Beri, in 2005 was a major breaking point in his musical career, which made him known. Little by little, he gained more fame and produced music for TV shows and movies.
After publishing six albums and many single tracks, it is not surprising to know that Sirvan Khosravi's concerts get sold out quickly. There is a huge fan base who support him unconditionally too.
If you want to get to know his music style, you can follow him on Spotify.
Xaniar Khosravi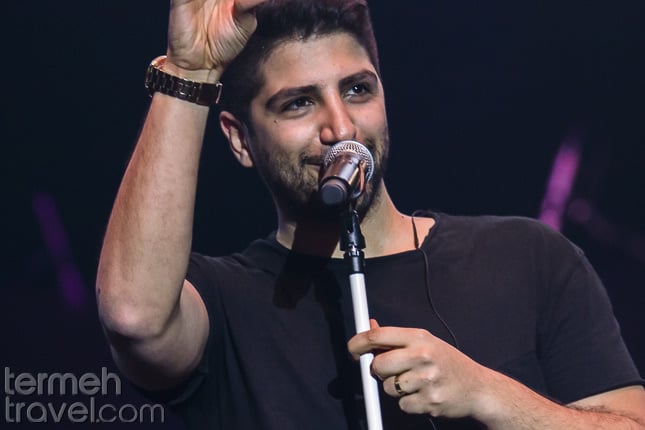 Sirvan's younger brother, Xaniar, is as popular as his brother in the Persian pop music market. Although both Sirvan and Xaniar are singer-songwriters, their music vibe and what they bring to their tracks are unique. Xaniar started his music career early by learning guitar; being influenced by his older brother, he published his first album in 2013.
Of course, music is Xaniar's main occupation, but he has also played in some Iranian movies. One of his films, Barf Rouyeh Kajha or The Snow on the pines, is a decent black and white movie directed by Peyman Maadi, which made Xaniar more famous.
You can watch and listen to, Nemidooni, the acoustic version, on Youtube and see what Xaniar has to offer.
Marjan Farsad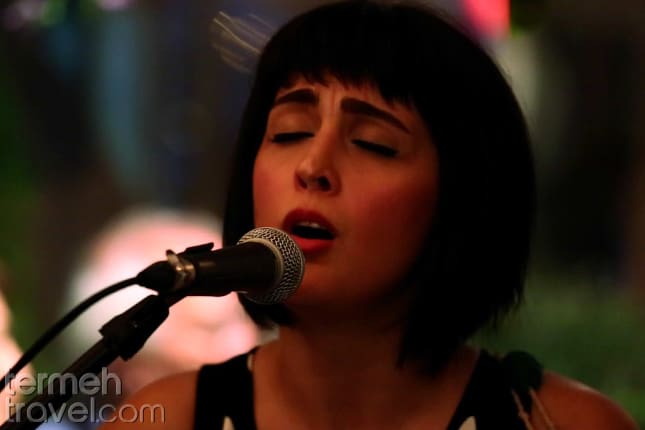 With a magical tone and incredible talent in music, Marjan Farsad's songs can be your soul's healer when you want to listen to something soothing. She is a singer-songwriter who found her personal way of creating music. Her popular song, Khoonehye Ma, reached the top of the Persian music market just after it got released.
Since Marjan is an illustrator, she illustrated her music video and created amazing visuals for the audience to convey her music even more. You can watch this lovely music video on Youtube and enjoy the combination of art, talent, and creativity in it.
Mohsen Chavoshi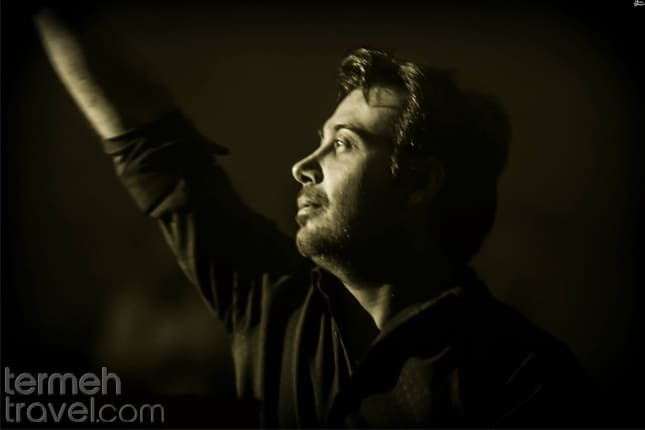 Many singers enter the music industry every year, but those who have something unique to offer will stay. Mohsen Chavoshi is one of those singers who got famous because of his special voice. There is a controversy about Chavoshi's vocal because some people believe that this may not be his real voice and uses technology to make it sound like this. But we cannot deny that he stayed in our mind by singing the famous Santoori song in this movie.
Later on, he published many albums and worked with some TV shows such as Shahrzad to make people remember his voice and music. You can listen to the full album of the Shahrzad series on Youtube.
Reza Sadeghi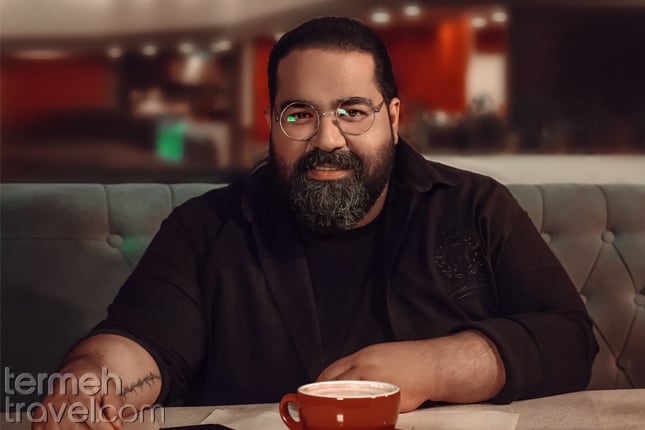 With his warm voice, Reza Sadeghi is one of the most famous Persian pop singers. He got famous with an interesting song called Black Is the Color of Love in 2003 and made people remember his name for the rest of their lives. You could hear this track in the street, shopping centers, party and gatherings, which was a great victory for a new singer at that time. The interesting fact is that Reza Sadeghi always wears black on the stage or his interviews to prove that he believes in what he said.
Another famous track of Reza Sadeghi is called Vaysa Donya, known as one of the most nostalgic songs. You can watch Reza Sadeghi performing this song and enjoy it on Youtube.
Farzad Farzin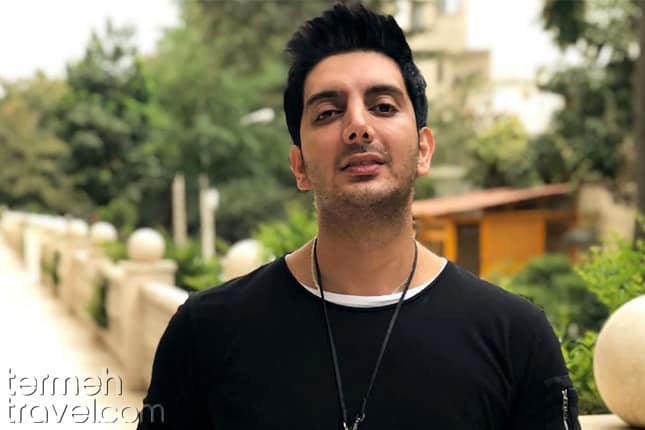 It took Farzad Farzin a while to get famous in the Persian pop music market, but his effort and patients worthed it because today, he is one of the most popular pop singers and songwriters. His second album called Shock was his major breakthrough in music, which provided him with the opportunity of having concerts in different parts of the world.
Farzad Farzin's success continues with him playing some parts in different TV series. Today, he continues his music as well as an acting career in Iran and makes his fan happy.
You can listen to his music on Spotify and let us know if you find his voice and music appealing.
Behnam Bani
A more recent pop singer who conquered the Persian pop music market with his track called "Ashegham Kardeh" which means "She/he has made me fall in love," is Behnam Bani. However, his talent and vocal was not the only thing that made Behnam Bani famous. In today's world, branding is everything, so if you want to get people to know you, you must present yourself perfectly. Behnam Bani's interesting style and mustache has become his signature and helped him to stay in the market. Putting his appearance aside, Behnam Bani has a huge fan base that loves him and follows all his songs and programs.
If you want to listen more to Behnam Bani's songs, you can check him out on Spotify.
Benyamin Bahadori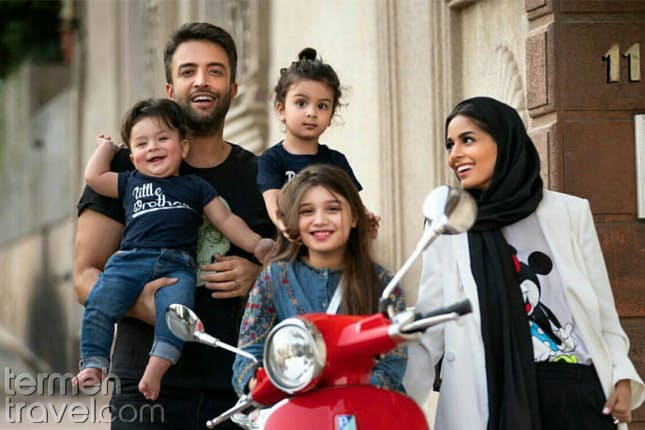 By having a record in selling the first album, Benyamin Bahadori deserves to be on the list of top Persian pop singers. He started his career by publishing his first album called 85 in 2006. Almost all of the tracks in this album are nostalgic and well known. The lyrics were so catchy that you could give the beginning of it to people and expect them to tell you the rest right away.
Besides being a singer, Benyamin played some roles in movies and TV shows. His best appearance is in Kolah Ghermezi, the most amazing TV show for kids that Iranian television has ever produced. Benyamin sings a lullaby in one of its episodes, which you can watch on Youtube.
Hojat Ashrafzadeh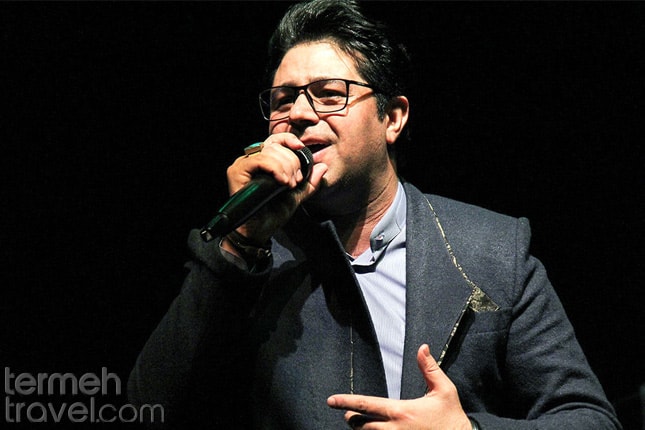 Combining some aspects of Persian traditional music with pop songs, Hojat Ashrafzadeh became popular in the Persian music market soon after publishing his single track called "Maho Mahi." The poet of this song is Alireza Badi, who wrote a sweet description poem and makes you imagine the delicacy of a Persian turquoise and the beauty of goldfish in a small Persian pool.
After this song, Hojat Ashrafzadeh published his albums and other tracks and stayed on top of the Persian pop music chart.
You can watch and listen to Maho Mahi on Youtube.
Ali Zand Vakili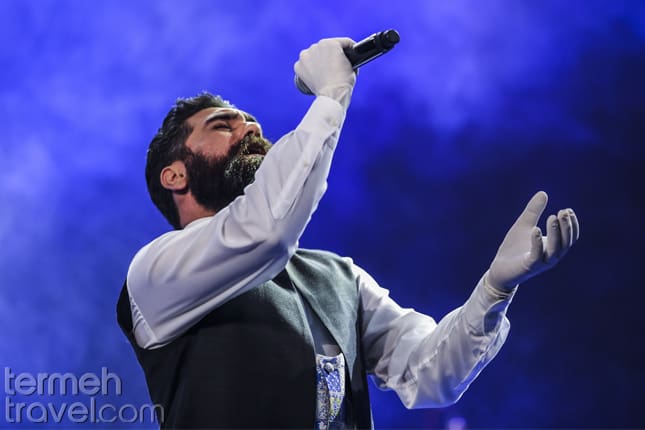 Another famous fusion-pop singer who combines traditional music with pop is Ali Zand Vakili. Everything about this singer shows us his passion for Iran's traditions. Ali Zand Vakili claims that he is the famous Karim Khan-e Zand, the establisher of the Zandiyeh dynasty's offspring. Ali Zand Vakili uses this relation as a marketing strategy to create the perfect branding for himself. He always wears outfits with traditional patterns, and he keeps his facial hair similar to people in the Zandiyeh dynasty. However, no one can deny the fact that he is a good singer.
As a Shirazi Singer, Ali Zand Vakili has some Folklore Shirazi songs which you can listen to one of them on Youtube and enjoy.
Reza Bahram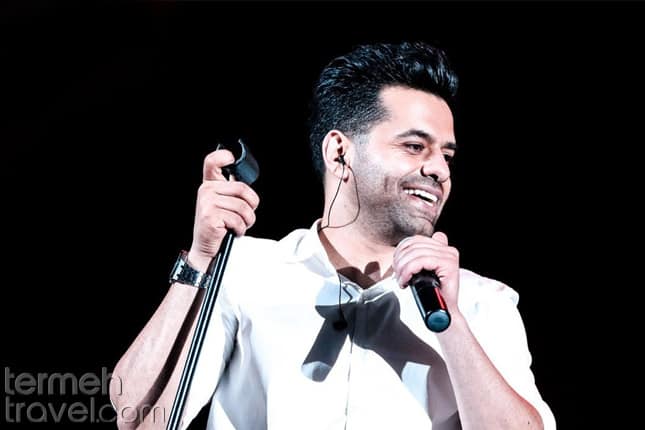 It was not that long time ago when a new singer stepped inside the Persian pop music market and presented himself with a song called "Az Eshqh Begoo" which means "Tell Me About Love." No one expected Reza Bahram to have such a nice and warm voice coming from an athletic background. His track was also so catchy that you could listen to it on a social media platform once and remember the melody.
After this song, Reza Bahram published other single tracks regularly in a short period of time, and all of these songs got popular soon. So, he could have his first concert very early.
Today, if he publishes a track, you can hear different parts of it on social media or other places, which shows how popular he is. If you want to listen to him more, you can follow his tracks on Spotify.