Some dishes perfectly resemble their hometown, and Baghali Ghatogh is one of them. The green color and aroma of it take you to the gorgeous North of Iran, where everything is linked to the sea, forests, and agriculture. One of the most famous dishes from the North of Iran, Baghali Ghatogh, is an exotic meal for vegetarians who like to try Persian food. You only need to spend half an hour to blow the mind of your friends and family by serving them this wonderful meal. Before having the first spoon, the aroma of garlic is the good news to tell you how unique this dish would be. After the first bite, you can feel the softness of beans, and then it's time for the dill to introduce itself by its wonderful taste, then it comes to the egg to enrich the stew with its texture.
If you have ever tried Baghali Ghatogh in Iran, you know that the taste is unforgettable. If you are new to this dish, you are lucky enough to get stunned by the flavorful taste of it. In either case, it is time to learn how to cook it and put it in your weekly diet. The healthy ingredients of this food, its low cooking time, and the phenomenal taste can convince you to make it for different occasions as well.
Without further ado, let's take a look at the benefits of each ingredient that make Baghali Ghatogh.
What Do You Need to Make Baghali Ghatogh?
Lima Beans
Farm beans, Rashti beans, and Pach Baghali, Iranians call these beans differently; no matter what you call it, there are plenty of amazing benefits that this bean can give your body. According to WebMD, lima beans are full of protein, fiber, and many other nutritions, so no wonder it is called a superfood. Due to the low-glycemic of lima beans, they are great sources of proteins and nutrients for people with diabetes. The type of fiber that exists in these beans makes the digestion process easier for the body. Also, the iron that you can get from lima beans can protect you from anemia and help your body maintain health.
Dill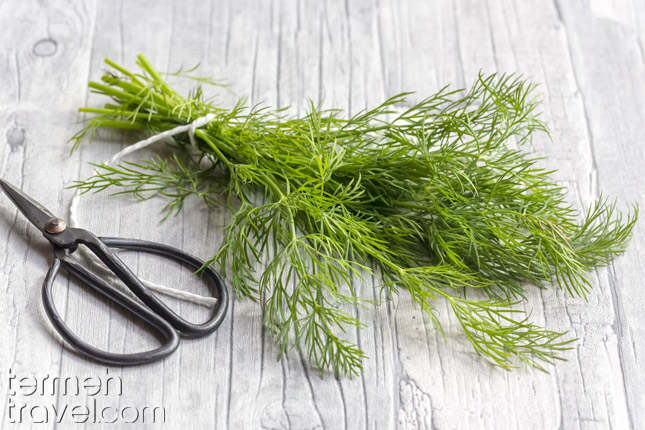 Dill is one of the most delicious and common to use herbs in Persian cuisine. From Sabzi Polo Mahi of Nowruz to Ash Reshteh, dill is there to make these foods special. Using dried dill is more common for making Baghali Ghatogh, but you can use the fresh one as well. However, you need to know that there would be a slight difference in its taste, and most people prefer it with dried dill. Also, if you are considering using the fresh dill, you need to double the amount.
Besides its significant place in Persian cuisine, dill has low calorie and contains lots of vitamin C and A. As Healthline suggests, using dill in your diet decreases the risk of heart disease. Like lima beans, dill can lower the blood sugar level, so it is useful for people who have diabetes.
Eggs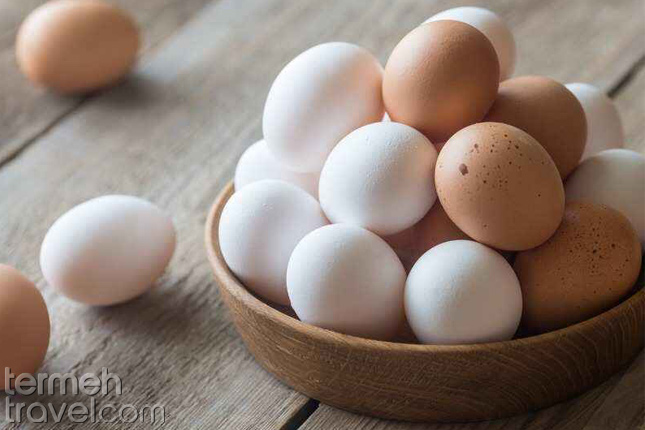 Another superfood to add to your Baghali Ghatogh is eggs. The rich sources of nutrients in eggs can help your body stay healthy. You can get 40% of your daily vitamin D and enough protein from eggs, so you won't feel the need to add meat to your food. Another good thing about eggs is that having an egg can make you feel full, so you can use eggs while you are losing weight.
Garlic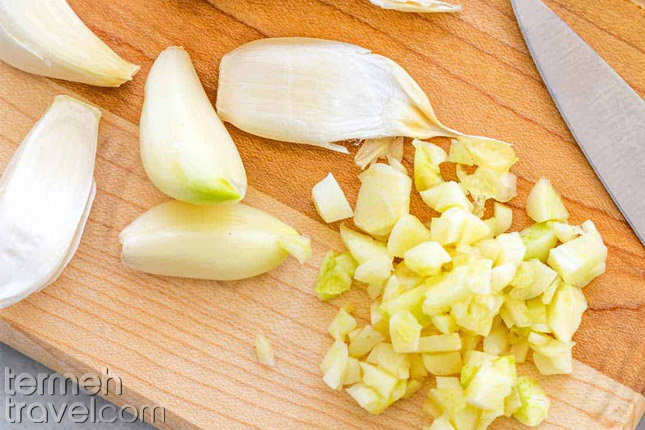 Garlic is the item that makes Baghali Ghatogh special, so you should use it to feel the aroma and the nutrients of this vegetable. Using garlic as a remedy was popular in ancient Iran and many other places in the past. In most cultures, people used garlic to combat infection and even the common cold. Garlic can also prevent heart disease by decreasing the cholesterol level of your body.
Do not forget to use fresh garlic in your food, but if you don't like its taste that much, you can replace it with garlic powder.
How to Make Baghali Ghatogh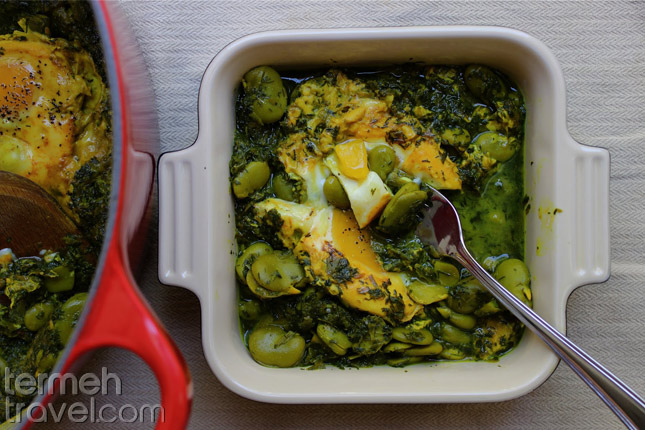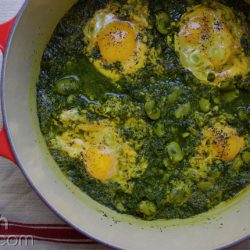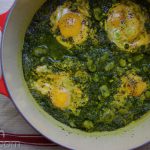 Print Recipe
Baghali Ghatogh, The Signature Dish of The North
Some dishes perfectly resemble their hometown, and Baghali Ghatogh is one of them. The green color and aroma of it take you to the gorgeous North of Iran, where everything is linked to the sea, forests, and agriculture
Ingredients
Lima bean: 2 cups

435 cal

Dried dill: 2 tbsp

43 cal

Eggs: 2

156 cal

Garlic cloves: 2

2 cal

Salt and black paper: 1.2 tsp

Vegetable oil: 2 tbsp

228 cal
Instructions
Step 1: Soak the lima beans, peel and split them in half.

Step 2: Dice the garlic and fry them in oil, add the dry dill and beans.

Step 3: After 15 minutes add the eggs, salt and pepper. After a few minutes, your dish is ready. Enjoy!
Notes
For the vegan recipe, you can omit the eggs.
Step 1: You need to soak the beans in hot water at least 2 hours before making the stew. Then, you can easily peel the beans and split them in half.
Step 2: Put oil in the pot and wait for it to get hot. Meanwhile, you need to dice the garlic cloves and add them to the oil to fry a little. You should know that you need to be careful while frying the garlic because it can burn fast. When you can feel the aroma of fried garlic, you are ready for the next step.
Step 3: It is time to add the beans to the garlic and stir it a little. Then you need to add two spoons of dried dill to other ingredients. Note: Do not add salt to your ingredients at this step because salt can make the beans hard. So, it is better to add salt and pepper as the last step.
Step 4: Add two cups of water to the ingredients and put the lid on. The stew needs to boil for 15 minutes and get rich and ready for you to serve it. Note: You need to stir the stew every 5 minutes to make sure that it's not burning. But, do it slowly and carefully because you don't want to smash the beans.
Step 5: After 15 minutes, it's time to add the eggs. You can crack them in the pot and stir them to combine with the stew. But, if you enjoy the whole egg, you can skip the stirring part and let it cook for a while. If you don't want to mix the eggs with the stew, you can cook the egg in a pan and put it on Baghali Ghatogh while serving it.
Now that your stew is ready, you can serve it with rice that you cooked before. You can check Persian Khoreshts blog post to get more information about Iranian stews and tips on making Persian rice. You can also eat Baghali Ghatogh with bread. Check the Persian Breads blog post to choose your favorite type of bread and enjoy the food.
How to Make Vegan Baghali Ghatogh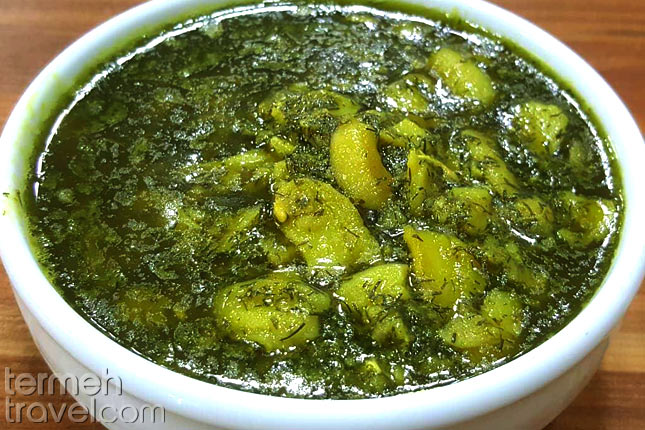 If you are a vegan who wants to try Baghli Ghatogh or you don't like the taste of eggs in your food don't worry. You just need to follow the instruction and omit the egg. The authentic taste of Baghali Ghatogh will remain the same and you can enjoy this food a lot.
Don't forget to put pickled garlic on the table when you are serving the stew. It can double the amazing taste of Baghali Ghatogh and add flavors to it. Also, if you want to try an original Baghali Ghatogh, you should travel to the North of Iran soon!