When I was a child, I always adored solo female travelers who are fearless enough to stand against the conventional opinion of their society and explore the world the way they want. Each person has a unique perspective when it comes to looking at the world and to me, there is nothing as exciting as listening to the stories that women tell about their adventures in a new country.
In many cultures, especially Persian, traveling is considered significant and valuable. While traveling by yourself, you face different issues and find unique ways to overcome the obstacles. As a woman, when you are traveling solo, you are on your own when a problem comes. Moreover, you need to be double strong and brave to deal with them in the cultures that are not very keen to welcome women. Handling tough situations and overcoming problems are empowering and inspiring especially if you were overlooked or underestimated because of being a woman. Also, you get to know yourself and your feelings better. So, you will get a better vision of your personality, and you can do better at what your future holds.
Iran is a mysterious place for those who haven't visited this country, but the travelers who actually experience Iran are always surprised by the wonderful atmosphere of Iran and its kind people. Because their experience is not even close to the illustration of Iran on the majority of western media.
If you are going to travel to Iran by yourself, you usually have a mountain of questions about your safety in Iran, the dress-code, or the concept of gender segregation in this country. To help you put your worries aside and have a clear perspective toward traveling to beautiful Iran, we are going to elaborate on different aspects of visiting Iran as solo female travelers.
Is Iran Safe for Solo Female Travelers?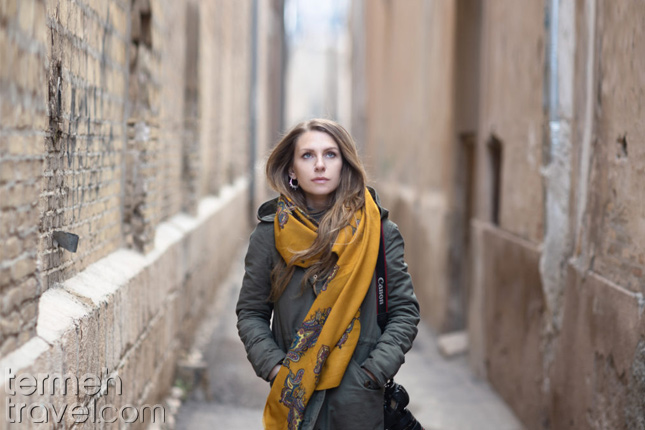 Iran is absolutely a safe destination for women who enjoy experiencing something exciting. The reflection that you see in the media from Iran is not the opinion of the majority. So, people will welcome you warmly and support you throughout your trip. However, it is totally logical to be concerned and follow some precautions to keep you safe such as using a credit card, but these precautions are significant not only in Iran but also in every place you are eager to visit.
Sexual Harassment in Iran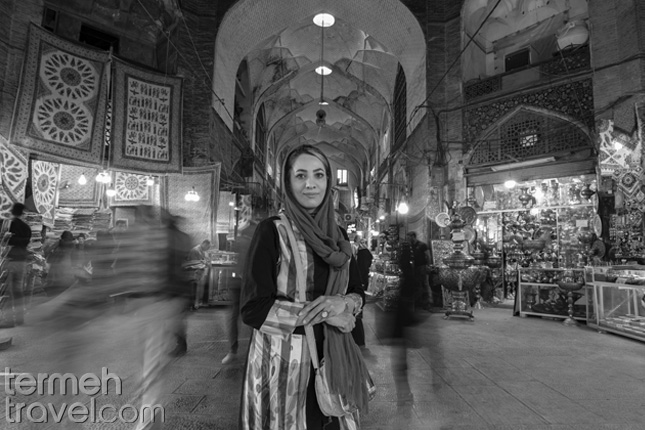 Sexual harassment is an issue in Iran, like most of the other countries. There is not much that you can do to prevent harassment from happening because sick people exist everywhere, no matter how hard you try to stay away from them. The majority of Iranians are nice, warm, and welcoming, but as a solo female traveler, you may face a person with the wrong intension during your trip. Although nothing can or should give people permission to justify their wrong actions, following some tips can make you stay away from harassment.
Do Not Hitchhike if You Are Traveling Solo: backpacking and hitchhiking are exciting ways to experience a new place. You can feel being independent doing so and save a good amount of money. However, these activities may not be safe, especially if you are a solo female traveler. So, it would be a wise choice to leave hitchhiking to the time when you are traveling with others.
Do Not Easily Accept the Stranger's Invitation: Iranians are famous for their warm and friendly attitude. If you travel to Iran, many of them would love to have you in their homes as their guests, which you can do that. But, go with your instincts and choose your host wisely.
Try Not to Be Alone Late at Night: While traveling to Iran, it is better to go home before midnight when the streets are still crowded. Although spending a night out and experiencing the nightlife of Iranians is quite amazing, you need to be careful and avoid it, when you're alone.
Trust Your Instincts: It is unfortunate to say, but experiencing harassment as a woman, is a global thing. So, sometimes you can feel something is not right, or you are uncomfortable in a particular situation. It is better to trust your gut and leave that situation as soon as possible by yourself or asking for help.
Ask a Family for Help: If you are in trouble, it is better to stay away from people you may get a strange feeling from! You can always find a family to help you. The English knowledge of Iranians is fine, so you will not have language problems.
How Female Travelers Have to Dress in Iran?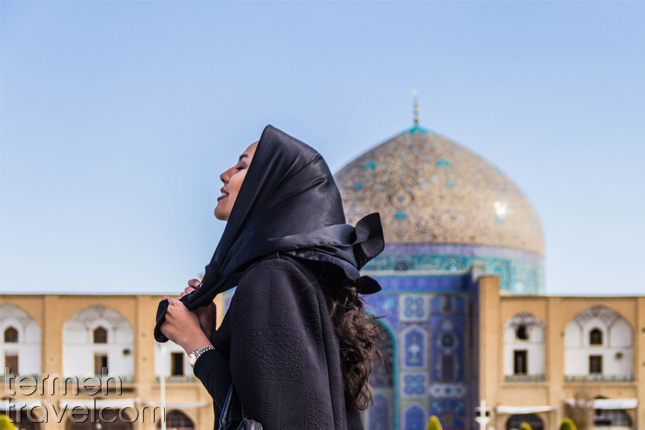 Iran is an Islamic country with its own rules and regulations, and being a woman in Iran means that you have to have Hijab. Therefore, as a female traveler who is visiting Iran, you need to be aware of Iran's dress-code and pick your outfit wisely. We have a blog post about dress-code in Iran that you can read, but there are some tips for female solo travelers who will visit Iran.
Having a Head Scarf or Shawl: If you are going to travel to Iran, you have to cover your hair with a scarf or shawl. There is no need to cover all of your hair, but a scarf needs to be on your head. By visiting Iran and seeing how women dress-up, you will get the idea perfectly.
Wearing Long Sleeve Shirts: You have to wear a shirt with long sleeves which is long itself. Also, you need to wear long pants to have good coverage. The whole point is to have a dress that is not revealing in any sort of way.
You Do Not Need to Cover Your Face or Wear Dark Clothes: Covering your face or wearing a Niqab is not necessary at all. Also, while staying in Iran, it is acceptable to be creative with your dress and have colorful items. You can wear what you like as long as it fits the Islamic rules.
What Is Gender Segregation in Iran?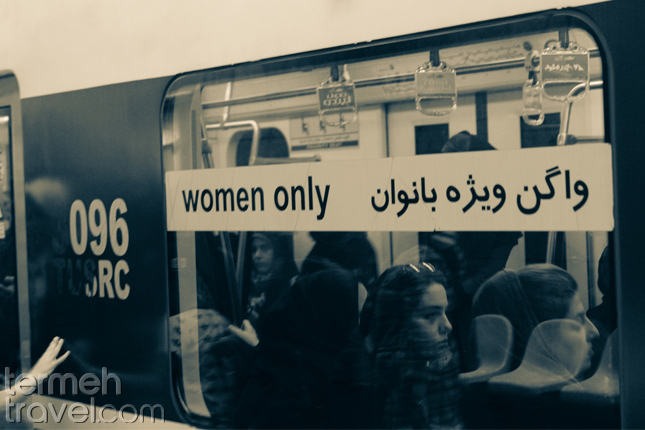 If you are a solo female traveler who wants to visit Iran, you need to get familiar with the concept of gender segregation. Again, due to the Islamic rules, men and women cannot have physical contact with one another. Therefore, some of the places in Iran have separate sections for males and females. If you enter one of these places by mistake, you will not be charged or disrespected, but you will be told to change your section.
Probably the first moment that you face gender segregation is in the airport when you need to pass separated gates.
Public transportations like the subway or bus are divided into male and female sections, and you can find female sections by looking at the boards in the stations. There is no gender segregation for taxis, but you can find taxis that are only for women. If you are using an online application in Iran to get a ride, such as Snapp or Tap30, you can choose female taxis as well.
Religious places like Shah Cheragh Shrine in Shiraz and mosques can have divided sections for men and women.
Traveling to Iran as solo female travelers is an exciting experience to have. If you are going to travel to Iran for the first time or have any questions, you can always contact Termeh Travel. By applying for an Iran Visa, you should start this wonderful experience.