Iran's safety is the number one concern of travelers who thought about visiting this country even once. Why is this concern so bold in their minds? One of the main reasons is the wrong image of Iran that most western media display. Almost, all of the tourists who have visited Iran can say how surprised they were when they saw the authentic version of Iran, and how this image was different from what they expected to see.
Like any other place, this country has its own issues, but generally, Iran is one of the safest spots that you can visit. If you take a look at Travel Safe Map, you get to see that Iran is the safest country in The Middle East and one of the safest countries in the world. So, not only you can have a safe adventure in Iran but also, should put it on your 2021 bucket list.
Crime Rate in Iran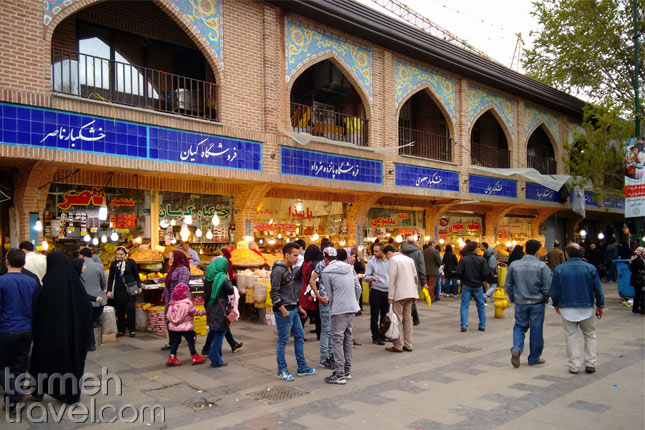 By looking at the Numbeo website which shows the crime rate in different places using statistics, you can see that the average crime rate in Iran is low to moderate. This information is gathered by people voting on the website and telling their experiences in Iran. It does not mean that you will not face any crime while visiting Iran, it just tells us that the chance of witnessing one is relatively low. As this website shows, you can walk in the streets during the daytime and feel safe. But it is better not to be alone at night.
Tips to Stay Safe in Iran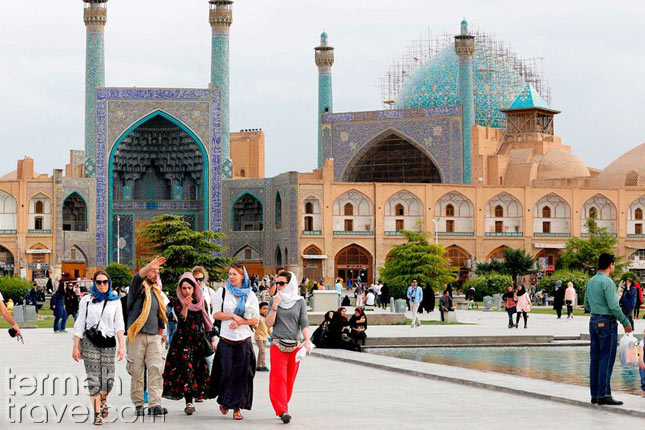 No matter where your destination is, there are always some tips that can help you experience a safer trip. If you are going to visit Iran and you are concerned about your safety, we want to help you put those fears aside. Unwilling surprises happen everywhere, but having these tips in your mind lets you enjoy your trip more and worry less.
As mentioned earlier, it is better not to be alone at night, where the streets and alleys are empty of people.
Have Iranian emergency numbers in your speed dial or memorize them. To call the police you should dial 110. To ask for an ambulance call 115 and if you want to contact firefighters the number is 125.
Try Iranian versions of uber, called Snapp and Tap30, if you are not comfortable with public transportation. These online services are usually safe and you can track the driver.
Travel to Iran with a travel agency to feel more safe and secure. Termeh Travel, will help you feel totally safe and experience Iran perfectly.
Applying to insurance before visiting a country, including Iran is a must. You can see different insurance plans here and choose the one that suits you the best.
Iran's Safety for UK and US Citizens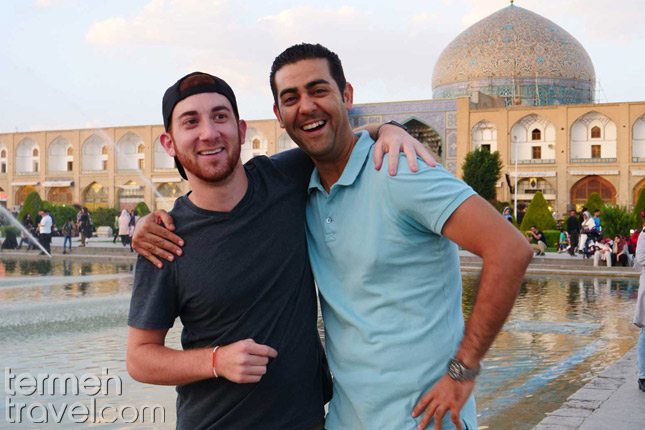 Unlike the popular opinion, Iranians welcome UK and US citizens warmly. Again, the media represents the wrong idea about Iranians when it comes to US and UK citizens. But, you should know that Iranians are not like what you see in the media. Most of the people in Iran are very open minded. So, they will accept you willingly and even try to have a conversation with you about your culture to learn from you.
The only thing that you need to know as a US or UK citizen before travelling to Iran is the process of getting your visa. You can check our Iran Visa page to collect all the necessary information.
Is It Safe to Travel to Iran as a Woman?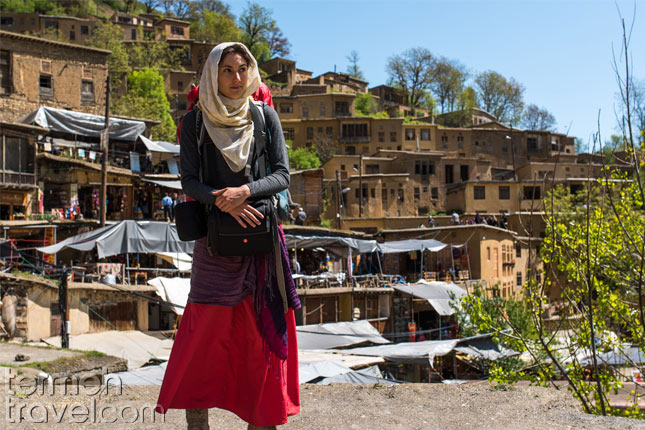 Absolutely! Although Iran is a patriarchal society, respecting women is very bold in Persian culture. As a woman, if you want to travel to this country you do not need to worry Iran's safety. You can easily travel to this country and explore it. If you want to have more information about traveling to Iran as a woman, you can check our solo female traveler article. The Persian culture is constantly evolving like other cultures and you can see the effect of the global culture on Iranians.
There are many female travelers who visited Iran and shared their experience in this wonderful country. For example, you can read Nathalie Wanders' blog post and see Iran from her points of view.
Is It Safe to Visit Iran with Children?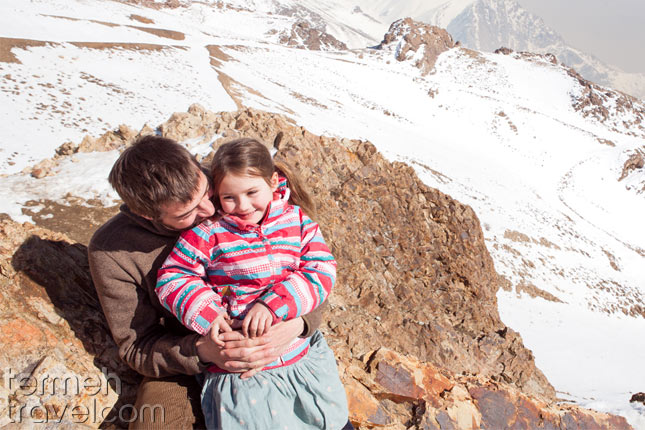 People believe that having children can limit their traveling destinations because the safety of their children come first and they have to omit the exciting options. Children are the most important thing in their parents' lives, but they should not make them feel limited. You can travel to many countries with your children and give them the chance to see different places. Iran is one of the destinations that can make you and your children feel happy and comfortable. Everything you need to know about traveling to Iran with children is here to guide you before your trip.
Is Iran Safe During COVID-19?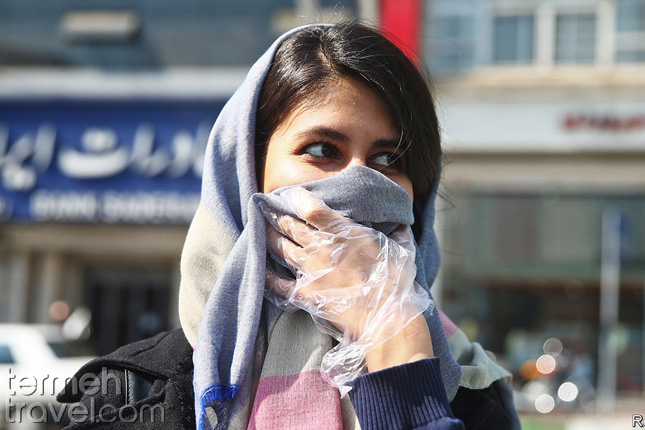 The rise of the COVID-19 pandemic brought many concerns to people, especially travelers who were eager to visit different places in the world. It has been months that the Corona Virus conquered the world. People were forced to change their lifestyles and think about the best way to stay safe and healthy. Many countries are still in lockdown or they set some strict rules to control the situation, the best they can.
By looking at the statistics, the situation in Iran regarding COVID-19 is not the worst, but the number of infected people is still high. International flights do not have regular schedules like before and health protocols and guidelines do not suggest unnecessary trips. Most of the borders are still closed and you cannot get a visa to travel to Iran.
If you are looking for more information about this subject, you can check out our COVID-19 in Iran blog post.
Obviously, 2020 is not the best year for travelers. This year is challenging and full of surprises for everybody. Although we could not host you in 2020, we are expecting to see you in 2021 when hopefully, the world goes back to normal.