Iran and India share similarities when it comes to language, art, literature, and culture. These similarities can represent themselves in indifferent ways. The importance of family and social life is apparent in both cultures; therefore, you will not feel homesick in Iran. Also, food is a significant part of people's lives that brings everyone together. Iranian and Indian cuisines can be similar because of the spices and ingredients they use.
Today, many Indians choose Iran as their destination to get a grasp of Iran's rich culture and endless beauty. Also, the drop in Iran's currency value makes traveling to this country affordable. In order to have a wonderful and on-budget trip to Iran, first, you need to know the visa process for traveling to Iran as an Indian citizen.
Iran visa for Indians
How Can Indians Travel to Iran?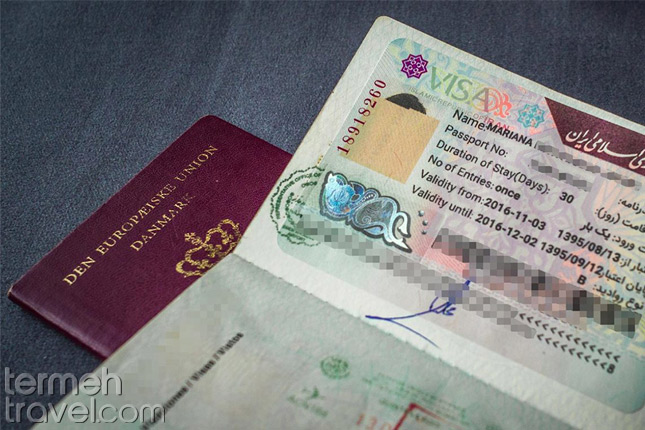 The hospitable people of Iran and the friendly relationship between these two countries make traveling to Iran easy for Indian citizens. Since 23rd July 2018, the Iranian government changed its policy and rules to allow Indian passport holders to get Iran Visa On Arrival or VOA.
Although this option has solved many problems, such as enhancing the process, there are still some problems involved in getting a visa on arrival. Since you get a Visa on Arrival, in one of the eligible airports when your plane lands in Iran, there is a slight chance of being rejected and getting stuck in the middle of a complicated situation.
In order to be certain about getting your Iran visa as an Indian, you can apply for a visa online. By filling an application on the website of your trusted agency, you can let the agency do the works from the beginning to the end. The only thing you need to do is to wait for the Visa Grant Notice to be emailed to you. Then you can go to an embassy or consulate near you to collect your visa.
Termeh Travel can help you track your visa status and be aware of the process of getting a visa. You just need to enter your tracking code and see the last status of your application.
In case of any problem, Termeh Travel online support team can help you 24/7.

Getting E-Visa as an Indian Passport Holder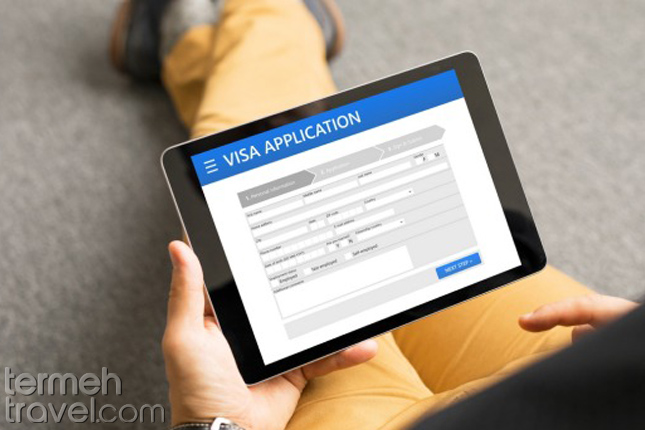 Another way to make sure that your application will not be rejected is to apply for an E-Visa before traveling to Iran. You can choose a trusted travel agency like Termeh Travel, then fill an online form on their website and get your authorization code. E-visas are the safest way of getting a visa, and it can be cheaper than Visa on Arrival if you collect your visa in an embassy or a general consulate.
Note: Due to the new Iran Visa rules, you have two options after applying for an E-Visa and receiving the authorization code. While collecting your visa in different places of visa issue, you can pay an extra 50% money to receive your visa urgently in about one day, or you can decide to wait for 4 to 7 Iran business days (between Saturday to Wednesday) and receive your visa with the regular price.
How Can Indians Get a Visa on Arrival for Iran?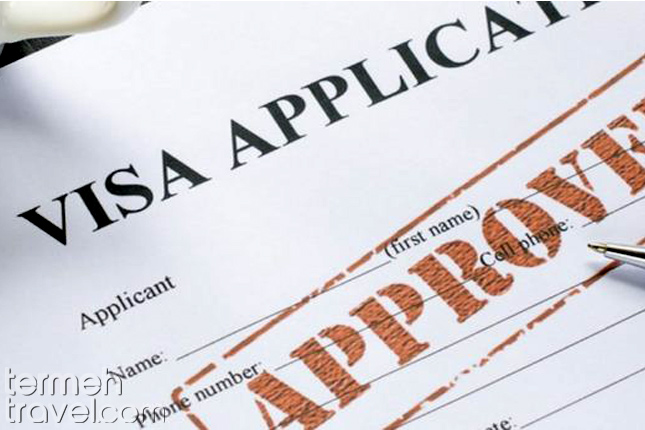 Iran Visa on Arrival can be used only for tourist purposes. Any traveler from India who wants to explore Iran is welcomed to apply for a VOA while arriving at the airport. You need to stay in a line, go to the Visa on Arrival counter at the airport and fill out an application. This process can take a few hours.
What Documents Are Needed to Apply for Iran Visas on Arrival?
First, you need to have a passport with at least a 6-month validity in order to get a VOA.
You need to have a photo to be attached to your visa application.
The photo needs to be in passport-style which means that it has to have a white background
The photo must be in color.
You cannot wear a hat or sunglass to cover your face.
The photo must be less than 500 kb and have a .jpg or .jpeg format.
You must have an original photo. You cannot scan the photo from another document either.
Although the Islamic hijab is obligatory for women in Iran, you do not need to cover your hair in the photo.
A confirmed return ticket with at most 30 days time frame is necessary.
Having a printed document of your visa insurance is needed, as well.
You need to have the document of your hotel reservation or an invitation letter. (The invitation letter needs to be sent to the Iran Ministry of Foreign Affairs 48 hours before your arrival.)
Note: Having an E-Visa can speed up the process and save you the time of staying in line.
Where Can You Collect Your Iran Visa on Arrival?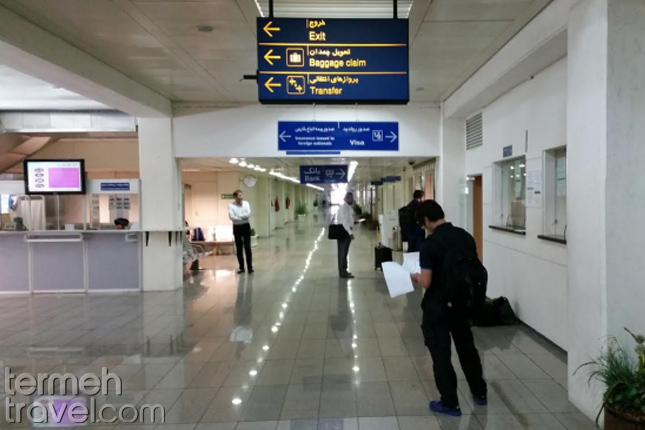 No matter which city you are traveling to, you can collect your Iran Visa on Arrival in most of the airports in Iran.
The list below contains the name of the airports in Iran that you can get a Visa on Arrival there.
Imam Khomeini International Airport in Tehran
Mehrabad International Airport in Tehran
Shahid Dastgheyb International Airport in Shiraz
Shahid Beheshti International Airport in Isfahan
Shahid Hashemi Nejad International Airport in Mashhad
Shahid Madani International Airport in Tabriz
Kish International Airport
Larestan International Airport
Ahwaz International Airport
Bandar Abbas International Airport
Bushehr International Airport
Qeshm International Airport
Hashemi Rafsanjani International Airport in Kerman
Urmia International Airport
Note: Iran Visa on Arrival is only available in the airports. You cannot get your VOA at land boards.
How Can You Extend Your Iran Visa?
In order to extend your Iran Visa on Arrival, you need to visit the Iranian Foreign Affairs Offices and extend your visa for another maximum of 30 days by paying a small amount of money (usually 50000 Tomans, or about 5 Euros).
To extend your visa, you need to have:
Two passport-style ID photos.
The written request for the visa extension. (The form will be handed to you at the office)
The bank payment slip
The complete photocopy of your ID, valid passport, and visa.
Your valid passport
What Are The Different Types of Visas For Indians Traveling to Iran?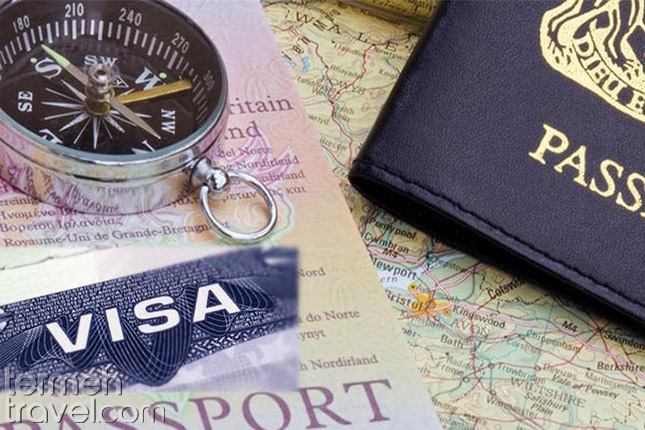 Tourist Visa: You can get a tourist visa for tourist purposes and see the gorgeous places and friendly atmosphere of Iran.
Medical Visa: Since high-quality medical treatments are cheap in Iran, you can apply for a medical visa and travel to Iran.
Pilgrimage Visa: Muslim Indian citizens can get a pilgrimage visa and travel to Iran to visit holy places in this country.
Work Permit Visa: The option of getting an Iran work permit visa for Indians is available as well. Indian passport holders who want to apply for Iran visa and have a business in Iran need to have:
A valid passport with at least a 6-month validity. (If you own an old passport, you need to have it as well)
A passport-style photo.
An air ticket to confirm your return to your country.
A medical report to show your health condition.
How Much does Iran Visa cost for Indian Passport Holders?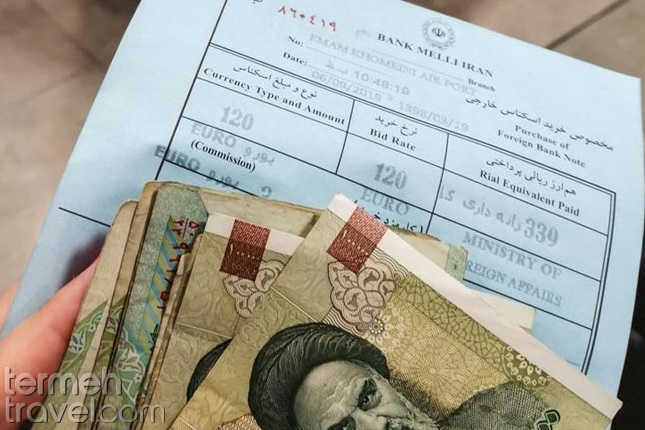 The easiest way to know how much Iran visa costs is to check Iran visa fees for Indians online. By entering the name of your country, you get to know how much you need to pay for getting an Iran visa as an Indian citizen.