Children are the brightness of life. They can give us hope and reasons for happiness. No matter how sad you are, the smile of your child can make all the bad feelings disappear. They see positivity in everything, and their curious minds look for new experiences. That is why imagining a life without them is impossible, even though they can be huge trouble makers from time to time.
Being a parent is a full-time job and comes with many responsibilities, so you need a break sometimes. It is a great idea to travel around alone or spend some quality time with your spouse in a new country without being worried about your child having a fun time. But as a parent, you wish you had your child around to see what you see and learn more.
Why Should You Choose Iran as Your Destination?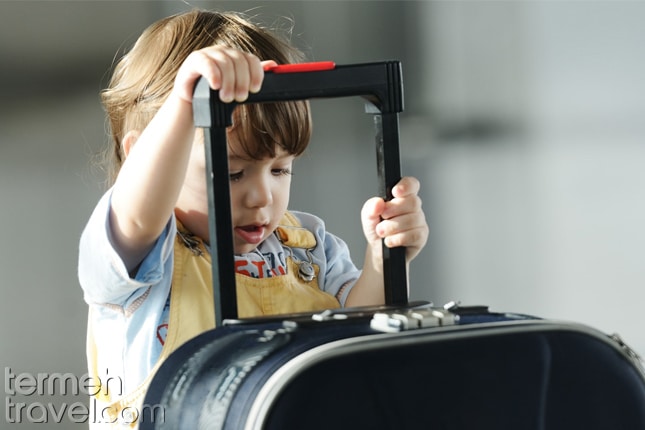 Due to the many political and cultural issues, Iran has been a mystery for people. However, this fantastic country has many things to offer to visitors from all around the world.
The historical attractions in different cities of Iran would make this country a perfect place for children to visit, explore, and learn many new things. Also, there are many different people with different cultures that live in Iran; therefore, seeing how they live and getting familiar with their traditions would be a spectacular experience.
The variety of natural wonders and fascinating nature of Iran, along with the diverse climate of different cities, allow your children to trek high mountains and discover springs, walk on the seaside to collect shellfish, and stargaze in deserts after a day full of adventure.
Is Iran Safe for Children?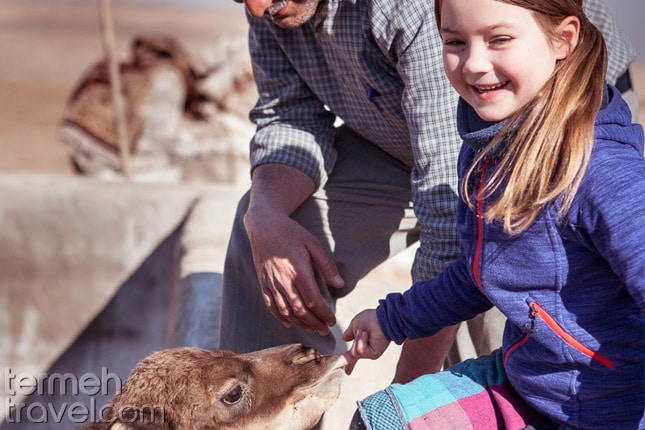 Absolutely! In fact, Iran is the safest country in the Middle East, and according to Numbero, the rate of crime in Iran is lower than in some European countries. You can walk in the streets during the day and feel totally safe. However, it is not a good idea to leave your child alone in the street.
Iranians can make you feel comfortable because of their hospitality and warm behavior. People of Iran are super kind, especially with children. You can walk in a public place with your children and see an Iranian reaching out to you to talk to your kids and even caress them. Of course, you can always show your discomfort to them, but they do it as a sign of kindness, and they really want you to feel welcomed in Iran. They may also give some free things to your children, and they do not expect you to pay them any money, so you can accept their gifts and enjoy their hospitability.
How to Get Prepared for Traveling to Iran with Children?
Although traveling to Iran with children is not as difficult as you have imagined, you need to get prepared before traveling.
Dress Code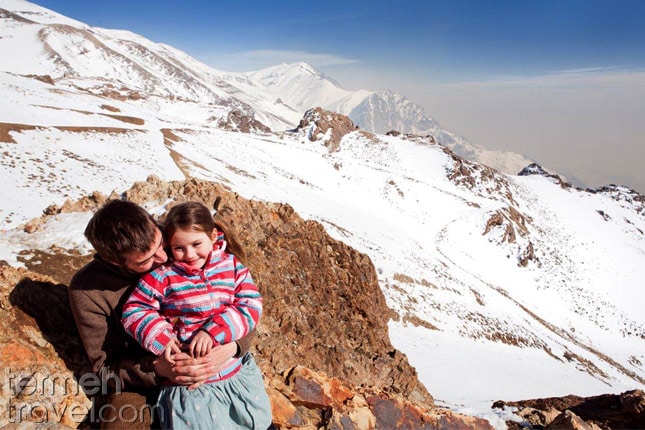 Because of the Islamic rules in Iran, Iranians and the people who are visiting Iran must follow certain dress codes. Hijab is obligatory, so women in Iran need to cover their hair with a scarf and wear long blouses with long sleeves. Although the dress code for men is less strict and they can wear short sleeve shirts, wearing shorts is forbidden for both men and women.
Thankfully young children do not have to follow these rules. Girls until the age of 10 to 12 can wear almost whatever they want, and they do not need to have a hijab except for some religious places such as shrines and mosques. Boys can be more free in choosing their clothes, but if they are teenagers and older, they should obey the rules.
You can learn more about the dress code in Iran in our blog post as well.
Cultural rules aside, you need to have different types of clothes for your children when you travel to Iran. Because of the diverse climate of this country, you may find one place dry and hot and another place very cold.
Medications
If your children are on some medications or they are allergic to something, it is a good idea to bring it to Iran with you. Although, unlike many countries, the rule for getting prescription and finding medications is not restricted in Iran, there is a slight chance that you may not be able to find them in Iran. Therefore, without taking any risks, you should have your children's medications everywhere with them.
Food and Water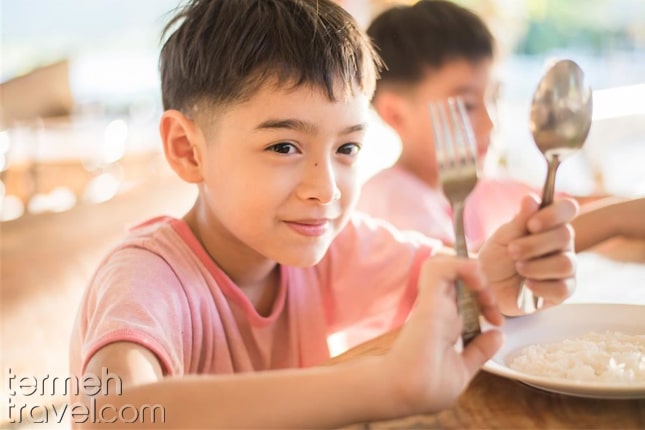 You can always find freshwater in the streets without any difficulty. There are many free coolers in sidewalks to use; however, the better option for you is to buy bottled water from supermarkets and news kiosks.
If your kids like new experiences and food, the good news is that Iran is the heaven of delicious foods. The diversity of food in Iran helps people find something that they really like. However, if your child is a picky eater, you can find numerous fast-food restaurants and hypermarkets that have pre-made foods.
You can easily find milk with different flavors such as chocolate, coffee, honey, and other milk-products in supermarkets and hypermarkets as well.
Note: Although street foods are super delicious, children's bodies may not be able to deal with them properly, and they would make them sick, so you should avoid them.
If you need a baby-food, you need to check pharmacies for it; however, you may not find the exact brand that you are looking for.
Baby Care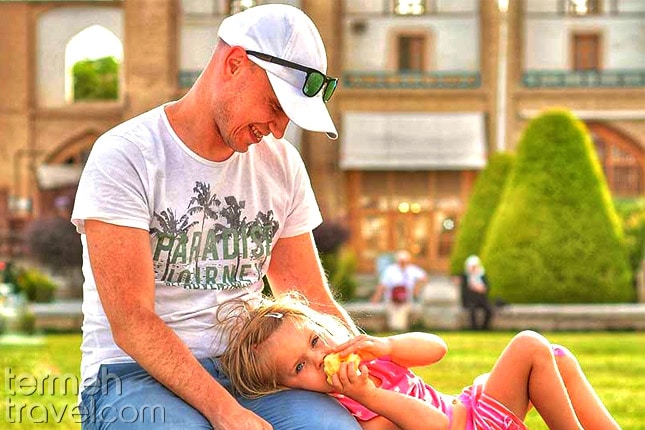 Younger children need more attention because they are not able to do many things on their own. Therefore, you need to spend more time taking care of them during your trip. If you are not aware of what situations you are dealing with, things will become too difficult. Here you can read about the basic baby care issues and how to deal with them when you are traveling to Iran.
Toilet
The major problem with children during a trip is their bladder issue. Accessing public restrooms in the middle of a city or while traveling between two cities may not be very easy, and if you find one, it is probably a Persian toilet that is not familiar to your child. Hotels and some of the tourist attractions have a regular toilet, but In order to solve this issue, you need to explain to your child how to use a Persian toilet. You can get help from Wikihow and see how to use a Persian toilet in Iran.
Breastfeeding
There is no rule about not breastfeeding your children in public in Iran; therefore, you can feed your babies if they are hungry. However, it is better to find a less crowded and more private place in order to do so. Also, women in Iran cover their breasts with their scarves when they want to feed their babies in public.
Diapers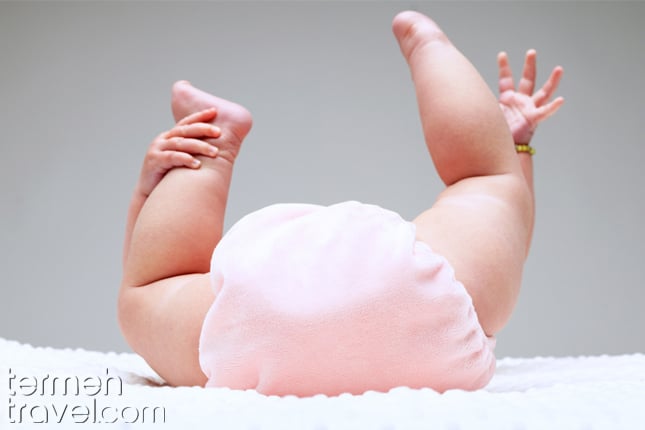 You can easily find diapers in different supermarkets and pharmacies, but their brand may vary with what your child is used to. It is a good idea to bring some diapers from your country if your child is sensitive to different materials. Also, you have to make sure that you have enough diapers on a road trip.
Most of the shopping malls, airports, train and bus stations, and some restaurants have "mother and baby's" room for changing your child's diaper, but you can always ask a local to help you where you can change the baby's diaper if you could not find one.
People of Iran have a high tolerance when it comes to children, so do not panic if your child starts crying in the middle of a public place. Iranians will offer to help you with your children, but it is up to you to use their help.

Traveling with children comes with its own limits and problems, but the most important thing to keep in mind when you travel with children is to stay calm and take it easy to enjoy your trip even more.
How to Get an Iran Visa for The Children?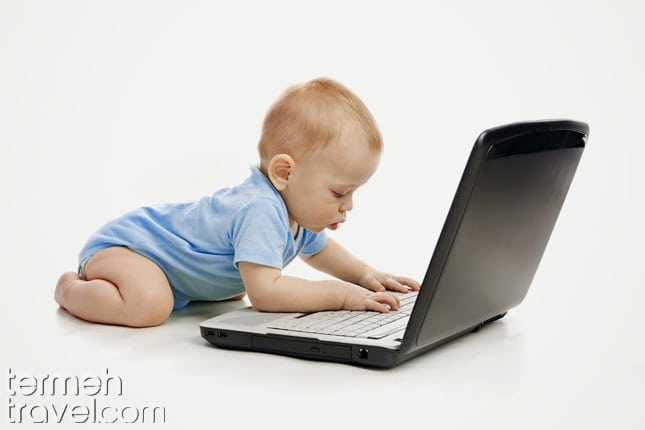 The first thing that you need to take care of is getting a visa. In order to travel to Iran, each person needs a valid visa; therefore, you can apply for your Iran Visa in Termeh Travel Website and ask all your questions from our support team. They are always available to make sure you are fine with the process.
You can also get a visa on arrival or a VOA when you get to Iran. However, you should read the information about this visa before applying for one to make sure you are qualified to get one.
Getting Insurance for Traveling to Iran with Children
Your safety during a trip is important, but when it comes to children, it is significant to have insurance when you want to travel to another country. Termeh travel can help you with getting the most suitable insurance when you want to go to Iran. The only thing you need to do is to check our website and talk to our support team to help you with getting the best insurance during your trip.