Traveling to another country is an excellent opportunity to get to know a new culture, live among different people, and enjoy fascinating spots. Although you can use this opportunity to get out of the routine life and experience some adventure, you are concerned with being in touch with your family, friends, and loved ones.
By traveling to Iran, you have two options for being in contact with others. You can keep your international sim card and deal with roaming issues or purchase an Iranian sim card.
International Sim Card and Roaming in Iran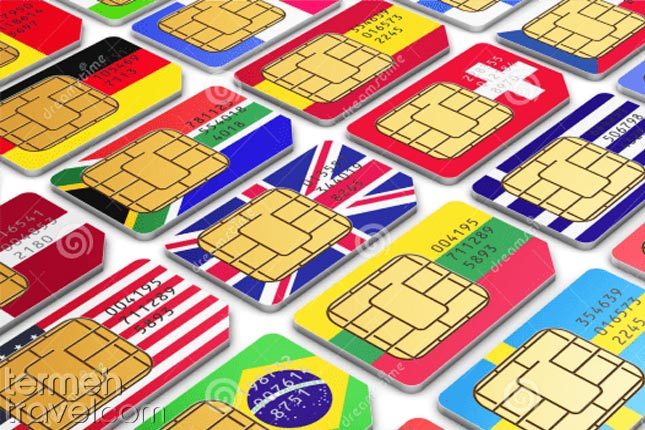 Because of sanctions on Iran, some of the international sim cards do not work in this country. These sim cards are expensive, and you should think about the roaming for each phone call or internet usage you have to pay. Instead of working with your sim card, you can buy an Iranian sim card, and enjoy great services at a reasonable price.
Main Sim Card Companies in Iran
Three major sim card companies in Iran provide excellent services of 2G, 3G, and 4G all around the country.
The first sim card company in Iran is called Hamrah-e Aval or MCI which stands for the Mobile Telecommunication Company of Iran. In 1992, the company started its work by creating a platform to make communication easier for people, and today this company has wild network coverage all over Iran.
By buying a Hamrah-e Aval rechargeable sim card, you can purchase different kinds of packages offered by the company to make phone calls and use the internet.
The internet packages have a specific duration which varies between one hour to one year and data amount as much as you want. You can see the list of the packages information by dialing *100*2# after activating your sim card.
Hamrah-e Aval users should dial *140*#voucher PIN# to add credit to the sim cards and dial *140*11# for checking sim cards credit balance. Also, by dialing *10*320#, the data balance can be checked.
To have access to all options available for Hamrah-e Aval sim cards such as purchasing data packages, checking credit or recharging the sim card you can download and install Hamrahe aval application called My MCI or Hamrah-e Man. This application can be used for both android and IOS as well.
Another major company for sim cards in Iran is Irancell which was established in 2005 and offered new services to the Iran communication network. Irancell services cover almost all parts of Iran, so you can be sure that you will not be out of service.
Dialing *555*5# you can see all the internet data and choose from them.
Also, Irancell services are cheaper than Hamrah-e Aval, which is more profitable.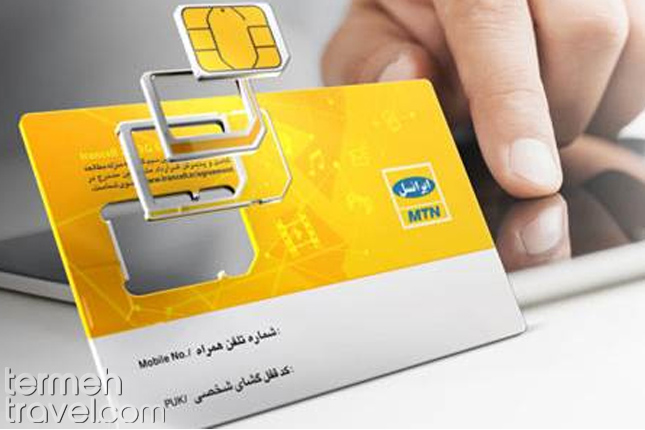 This company has provided a special sim card service dedicated to visitors to let them have an international call and SMS without any difficulties and use high-speed 4G internet.
By dialing *144*1#voucher PIN#, you can add credit to your sim card, and for checking the balance, you can dial *141*1#.
Installing My Irancell application can be helpful to see all your information about your account.
The third Iranian sim card operator is RighTel, which is younger than Hamrah-e Aval and Irancell. This company was founded in 2011 and provides less variety of coverage; however, sometimes it can come handy in specific areas. The internet services offered by this company are more expensive and have lower speeds, as well.
After Purchasing and activation your Rightel sim card, you can dial *142# and see all data packages available.
After buying credit, you can dial *141*voucher PIN# to charge your sim card. By dialing *144#, your credit balance can be checked.
My RighTel application is also available for IOS and Android to show you your account's information and offer you services.
How to Buy an Iranian Sim Card?
If you are flying to Iran, the easiest way to purchase Iranian sim cards is from Imam Khomeini International Airport. You can purchase Hamrah-e Aval, Irancell, or Rightel sim cards at the counter anytime you get there.
However, you can buy your sim card from the public services offices called Daftar-e Pishkhan-e Khadamat-e Dowlat, which are provided by the government to help people with their e-services, all over the country as well.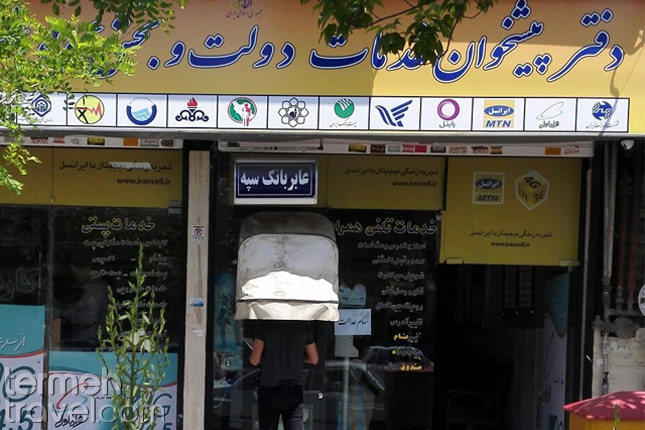 There are Hamrah-e Aval, Irancell, or RighTel sim cards booth at some of the metro stations in Tehran, such as Shademan, Sadeqiyeh, and Imam Khomeini in which you can buy your Iranian sim card.
By showing your passport and filling a form, which is all about your information, you can have your sim card. Also, the attendant will ask for your digital fingerprint as well.
You can ask the attendant to activate your sim card for you and help you. They will answer all your questions and guide you with the process.
How to Buy Credit and Data Packages?
For buying these packages, you need to have an Iranian credit card, or you can ask the vendors in supermarkets to buy a credit voucher for you from their POS machine.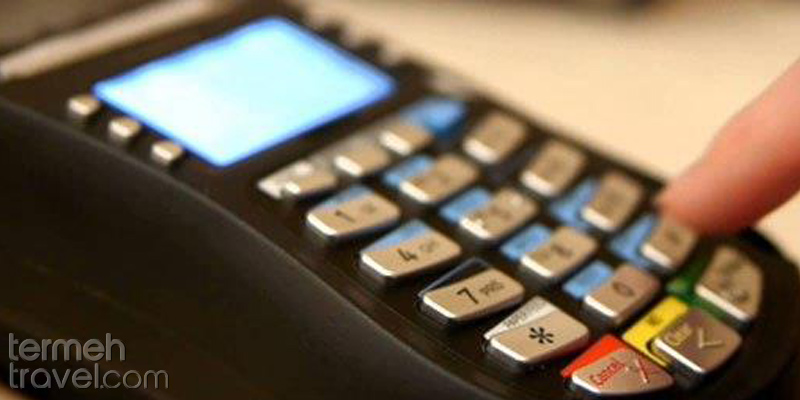 You can charge your sim card for 1000 Toman to 20000 Toman credit. By entering the specific code of each company, your sim card will be charged. Then, by using your sim card's credit, you can buy a data package as well.
Tips and Notes
if you plan to stay in Iran for more than 30 days, you need to register your phone or buy a new one.
To register your new phone, you should dial *7777#, send number 2, which is the activation option. In this step, you should enter the IMEI code and send it. After entering and sending your phone number and the activation code which was given to you, you can confirm the information and complete the registration process.
To use your own phone in Iran for more than 30 days, you can register it at Imam Khomeini International Airport Custom Office. By paying the tax, you can have a registered phone in Iran.
As a traveler, prepaid sim cards can be a better option than postpaid sim cards, since you can recharge credit whenever you need it.
Activating your sim cards usually takes 24 hours.
There is a brochure that comes with your sim card, which has all the information and essential codes.
You do not need to worry if you lost your sim card. By going to one of the company's branches, you can register for a new one with the same phone number.
Your sim card will expire if you do not use it for a while. You can activate it at branches for your next visit or buy a new one.