From the historical bazaars to modern and luxurious shopping malls, Iran is a paradise for shopaholics to enjoy the numerous lively places to explore.
Besides visiting tourist attractions, trekking in gorgeous landscapes, and wandering around different cities of this country, shopping in Iran is something that can show you the real side of the country. The exotic atmosphere of local markets and the sparkling malls in Iran's big cities, do not let you leave this country empty-handed. Even those people who do not like shopping will find something interesting among the variety of attractions.

What Are the Most Famous Persian Souvenirs?
The magical atmosphere and fascinating culture of Iran make you fall in love with this country and persuade you to bring something back to your home to remind you of Iran.
Persian Carpet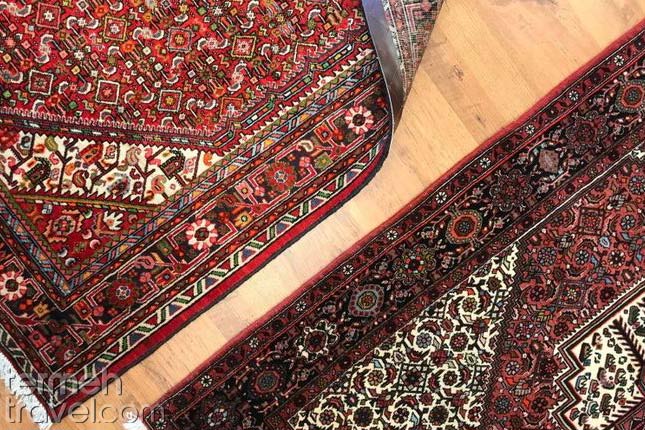 Iran is famous for its outstanding carpets that represent the authentic beauty of Persian culture and also can be great souvenirs. You can find Persian carpets in different sizes, patterns, colors, and prices. However, you should keep in mind that handmade Persian rugs can be expensive, so if you have a limited budget, you can go for a factory-made one which has almost the same pattern but not as precious as the original ones.
Check out the Handmade Persian Rug article to get all the information you need.
Saffron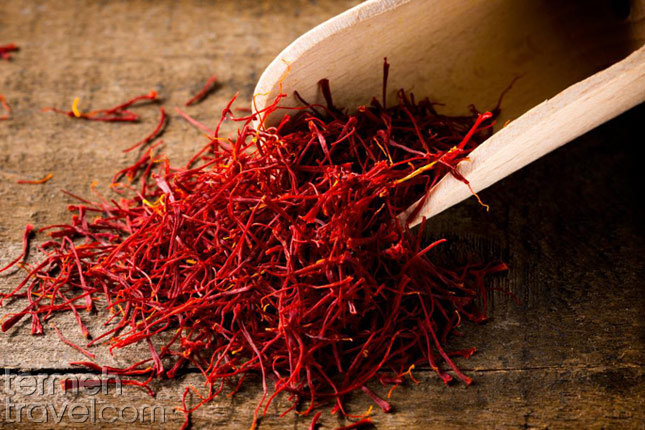 One of the most critical ingredients in Persian cuisine is "the red gold" or saffron. The stigma of saffron can make the taste of a food thousand times better, immediately.
Besides adding saffron to foods, Iranians make saffron tea by pouring boiling water to the saffron powder or stigmas and enjoy the heavenly taste of it. This expensive spice can act as an antioxidant to keep your body healthy and improve your mood. Also, saffron can reduce PMS symptoms and help you with weight loss.
Khorasan Province has the first ranking for producing saffron, but you can easily find this spice all around Iran.
A package of saffron is small, so you can easily carry it around. Also, saffron can be a valuable gift for your loved ones.
Termeh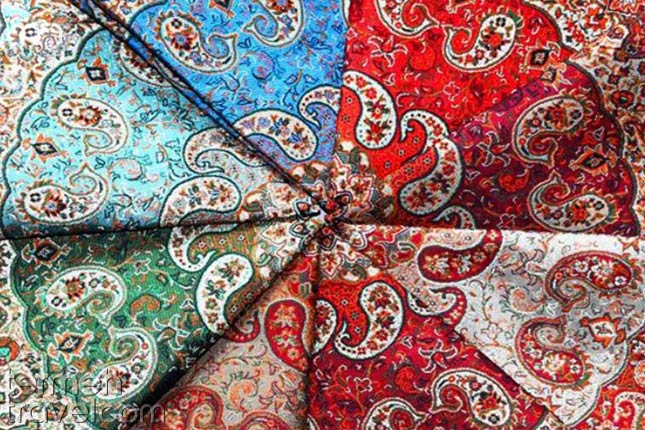 Termeh is a Persian fabric made of silk and wool in different patterns and colors. This luxurious handwoven fabric can be a nice gift for your loved ones, or you can put a Termeh on your coffee table and enjoy its Persian designs.
The most popular pattern of Termeh is called Boteh Jeqeh or Paisley Design. The main background color of these fabrics is usually red or blue, and you can see the paisley design inside. Also, since Termeh has always been a popular handicraft in Yazd, Yazdi people used to weave geometrical forms of birds, flowers, and fish to create Termeh.
The process of making a Termeh is difficult and time-consuming, and it needs the cooperation of more than one person to manage the order of the threads. Today, by using a weaving machine, the art experts combine colorful threads and create a masterpiece.
Handwoven Termeh can be expensive because of the natural and high-quality material that has been used in it; however, the factory-made ones can be an affordable option. The material used in them are made of wool and plastic, but the patterns are still fantastic.
Persian Khatam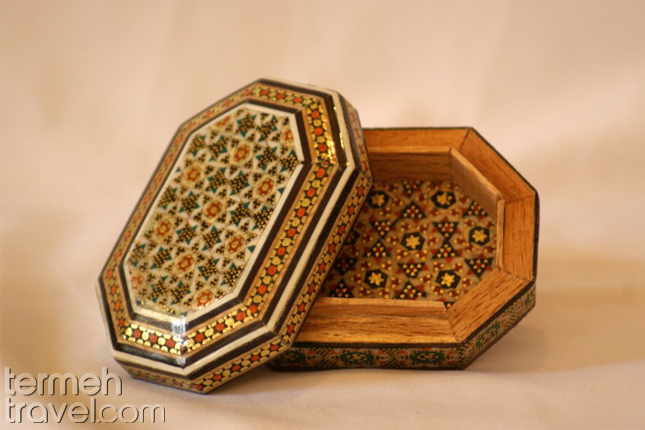 Khatam Kari is a unique Persian art that is popular among Iranians and other people from all around the world. Persian artists (Khatam Kars) create geometrical patterns on the surface of different objects such as wood, bone, and metal to create jewelry boxes, vases, and even tables. Khatam Kari is creating motifs (patterns) in the form of little stars. This delicate art is time-consuming, so the artists need to be patient. First, they make wooden streaks in different colors and glue the beams together to form hexagon cylinders. Then, by putting multiple cylinders on the surface of the box and pressing it with a machine, Khatam will be created.
You can find Khatam Kari in Shiraz and Isfahan.
Persian Sweets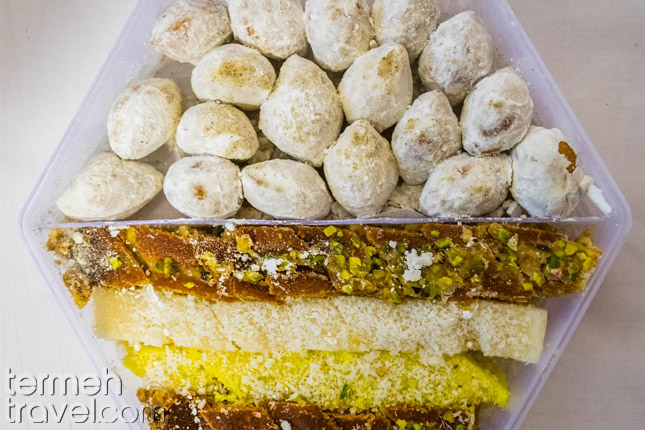 One of the best gifts that you can give your friends, families, and loved ones is candy and sweets. Luckily, Iran has various kinds of sweets for different tastes. Shiraz, Isfahan, and Yazd have unique, delicious sweets that you should not miss.
You can buy "Gaz" in Isfahan, which has a fluffy soft texture with pistachios or almonds' nuts. The rose water aroma of Gaz can enchant you, and the soft texture of it will melt in your mouth.
Yazd's sweets with their heavenly taste can be excellent souvenirs to bring back to your country and eat with a cup of Persian black tea. Qottab, Baklava, and Lowz in different flavors like almonds, pistachios, and coconuts are some delicious choices.
Koloocheh Masqati of Shiraz is the best combination of sweets for you to try. The tender texture of Masqati that comes with saffron flavor should be eaten along with the biscuit or Koloocheh, to be a delicious option for when you are craving sweets.
Persian Nuts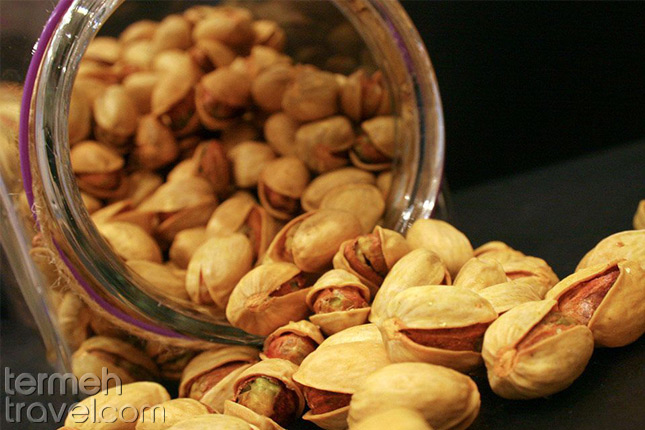 If you are looking for healthy and delicious options, you need to buy Persian nuts and dried fruits. Almond, hazelnut, and walnut can be found in Iran in high quality and reasonable prices, but you cannot travel to Iran and get back to your home, without some pistachios. This green nut has different types and prices. You can buy "Pesteh Khandan," which is cracked pistachio, or you can buy it without the hard peel. Fresh pistachio is also something to try in Iran and enjoy its exotic taste.
What Are the Shopping Hours in Iran?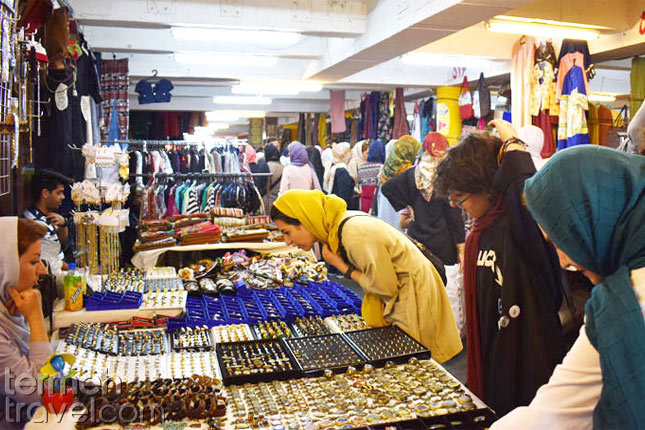 Depending on the city or days of the week, shopping time can vary in Iran, but usually, you can go shopping from Saturday to Thursday between 10 am to 8 pm. Fridays can be a good time for shopping if you want to buy clothes; however, some bazaars may be closed.
Sometimes, Iranian holidays can affect these hours. If you want to make sure that the place you choose for shopping is open or not, you can check it on Google Maps to see the working hours.
What Are the Best Shopping Spots in Iran?
When you visit a new country, you need to know the best places for shopping. The general rule is that it is better not to shop in the airport or the stores located near tourist attractions because the products in these places can be overpriced. You have to keep this in mind and try to negotiate with the sellers.
Shopping in Tehran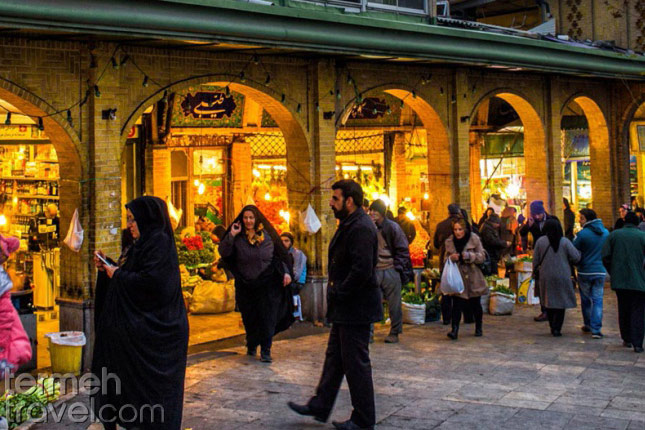 Tehran Grand Bazaar, located in Panzdah Khordad Street, is where you can find everything from clothes, jewelry, fabrics, and Persian carpets to home accessories. Entering Tehran Grand Bazaar is like stepping into the heart of Tehran, where the dynamic of life shows itself vividly. However, if you are looking for a modern place to shop, you can visit the Palladium shopping center to see the luxurious part of Tehran. You can find new trendings in this mall while you are enjoying the modern architecture of it.
For a more local experience, you can go to Tajrish Bazaar in Tehran. Taking pictures from local people that are walking among colorful fresh vegetables and smelling the aroma of Persian food is a terrific experience. Tajrish Bazaar is an excellent place for last-minute souvenir shopping as well.
If you are looking for a unique place to buy Persian art and handicraft, you can visit Jome Bazar or Parvaneh Parking, which is located in Panzdah Khordad Street as well. This market is only available on Fridays from morning to evening and lets you explore modern Persian art of antique handmade items at affordable prices.
Shopping in Isfahan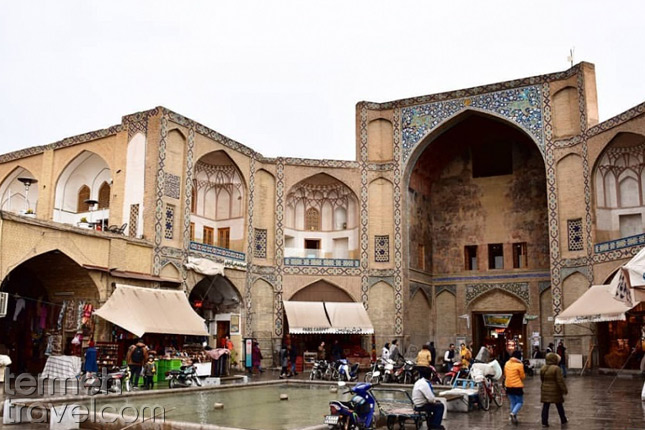 The city of art and culture, Isfahan, is the perfect place for buying souvenirs. You can go to the Naqsh-e Jahan Square, walk in the old Bazaar, and explore different alleys around it. The variety of handicrafts and the sound of hammering will most likely impress you the most. Fascinating Khatam Kari, Persian Miniatures, and Toreutics can also be found there.
Chahar Bagh-e Abbasi is where you can walk for hours, shop, and enjoy the atmosphere without getting tired. Different kinds of clothes, Persian arts, and handicrafts can be found in the street.
If you are looking for a perfect place to buy Gaz, you can go to the Kermani Gaz Store in Abdolrazagh street.
Shopping in Shiraz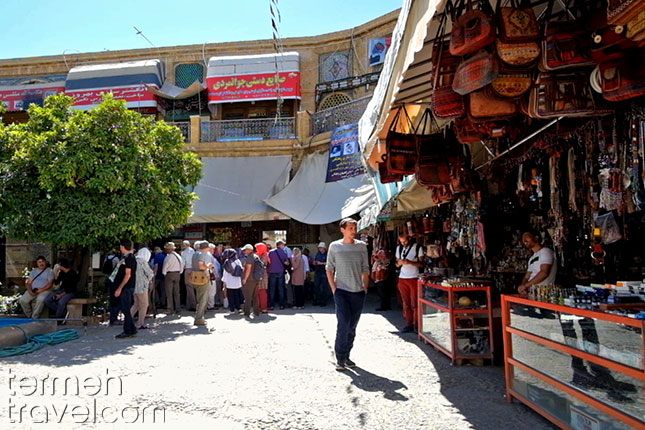 The first shopping center that comes to mind for shopping in Shiraz is Vakil Bazaar. Going inside the Bazaar, you will be surrounded by the colors and lights while you can smell the aroma of exotic spices. Sparkling fabrics, precious Persian carpets, and artistic handicrafts are available to watch and buy. Vakil Bazaar is where you can find the best Koloocheh Masghati, lemon juice, and rose water, or other Persian herbal essences.
As a souvenir seeker tourist, you can go to Afif Abad Street and explore the modern shopping malls. You can find gold jewelry and Avangard Persian clothes and handicrafts inside the sparkling high buildings like Setareh Fars.
Shopping in Yazd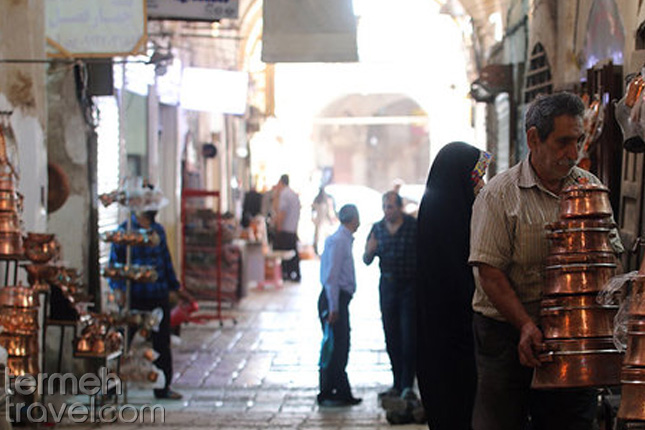 Inside the traditional and old city of Yazd, there is a local bazaar called Khan Bazaar to show you the fantastic architecture and variety of traditional items to buy. You can go from a roof-covered alley to another and buy Persian gold, well-designed potteries, and Persian carpets.
If you are looking for a place to buy souvenirs in Yazd, you can go to the Yazd Art House located in Fahadan Quarter to see many gorgeous Persian items. Also, for buying Yazdi's sweets, you should go to the Haj Khalifeh store located in Salman-e Farsi Boulevard.
How to Bargain Successfully in Iran?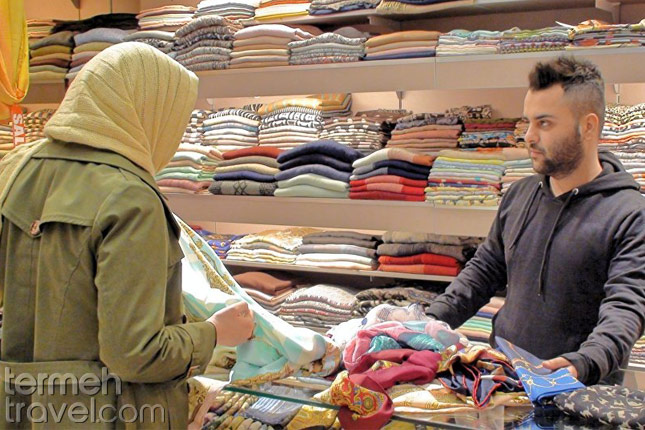 A significant part of shopping in Iran is learning the art of bargaining with vendors to buy an item at a lower price.
To start the art of bargaining, the seller needs to know that you are a serious buyer, and you are not just wandering around. You can show your interest in an item by asking about it and telling the seller that you are eager to buy it. The seller is going to convince you that he/she is offering the best price and the highest quality. You can tell them that you can only pay a lower amount of money and continue this game until you both agree on a price. Usually, the vendors expect you to negotiate with them about the price, so they are going to sell you something more expensive than its actual value.
Do not forget to have a smile while you are bargaining with the sellers.
Online Shopping in Iran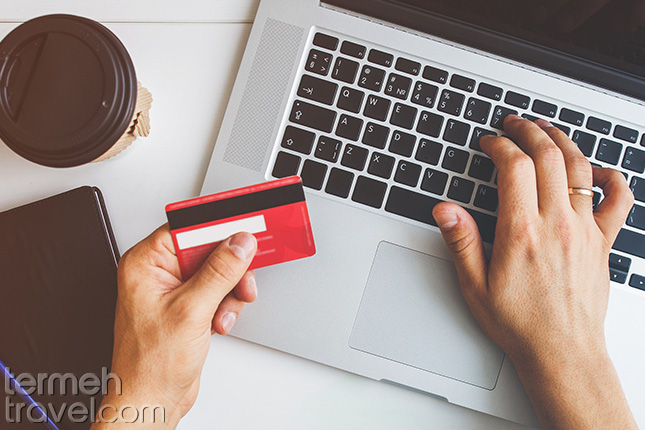 Today, online shopping makes everything easier for employees, people with busy schedules, and those who do not like shopping to buy whatever they want. Online shopping in Iran is growing every day, and you can purchase many items from your home.
If you are in Iran and you want to buy something online, you can check the Digikala website, which gives you the opportunity to see different categories and items to purchase. You can pay the money online if you own a debit card, or you can choose to pay the price when you are receiving your package. In this case, you can use the POS machine or pay it in cash.
Note: You may need to have an Iranian friend to help you with the process since the website is in Farsi.
If you are outside of Iran, you can use many online shopping websites that sell Persian handicrafts, sweets, and products.
Koolleh store is another option and provides Persian souvenirs with high quality and reasonable prices.
Also, you can visit the Persianhandicraft website to see what items they are offering and buy whatever you want from them. This website has multiple categories from Persian sweets to home decorations for you to see and purchase.