There are many ways to travel to another country, and each of these ways comes with unique features. Traveling with public transportations is the safer way for you if you are going to Iran for the first time, but if you are an adventure seeker, nothing can satisfy you more than traveling in your car.
When you are driving in Iran, you are in control of everything. You can discover many pristine spots and explore every corner of this amazing country. You can get to know the local culture better and take a picture of different wonders that you see on your way. However, traveling to an unknown place without a driver has its challenges as well. You need to be aware of the potential issues and prevent them from destroying your trip.
Can You Drive to Iran?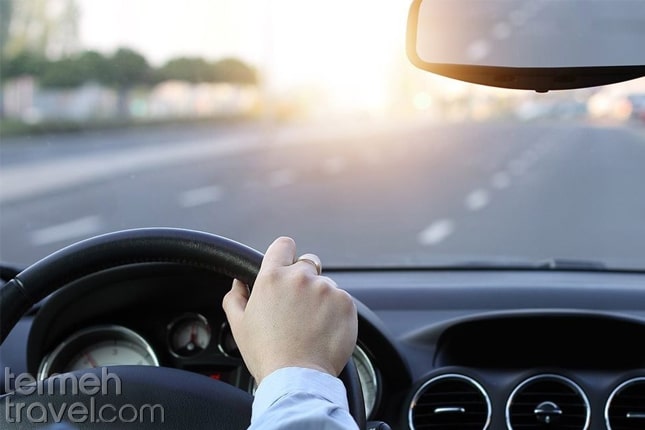 You can drive to Iran through some of Iran's borders. If you are planning to enter Iran from Turkey, at Gurbulak – Bazargan, first, you will see the West Azarbaijan province. Traveling via Azarbaijan is an opportunity to enjoy the cool weather of the northwest of Iran and see fascinating landscapes.
However, by coming from Armenia, at Nordooz – Agarak, you get to explore the East Azarbaijan and especially Tabriz to get stunned with the beauty and elegance of this city.
You can also choose the shared borders of Iran and Iraq, such as Mehran and Khosravi, which lets you see the Persian Gulf and enjoy the warm weather of that area. However, there are some rules that you have to know before sitting in your car, wearing your seat belt, and driving in Iran.
What Do You Need to Do Before Driving to Iran?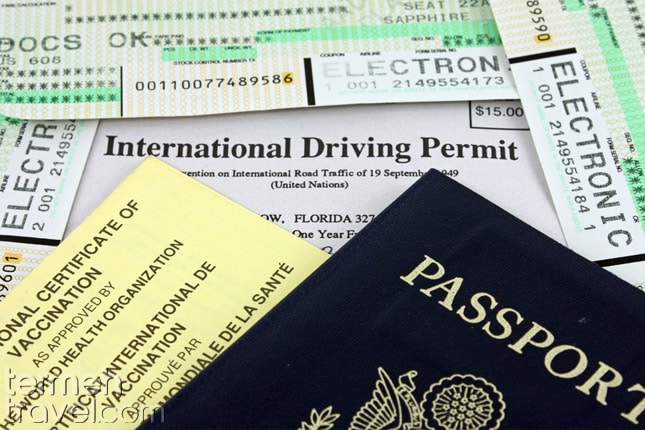 Getting an Iran Visa at land borders is not an option. Therefore, you have to apply for an Iran Visa online before starting your trip. Termeh Travel makes this process easier by providing online 24/7 support for you.
You need to have an international driving license if you are planning to stay for more than six months. However, the residence of "Argentina, Portugal, Sudan, Lebanon, Germany, Tanzania, Somalia, Libya, Indonesia, Turkmenistan, Sweden, Poland, Algeria, Turkey, Switzerland, Malaysia, Armenia, Tunisia, Ivory Coast, Egypt, Uzbekistan, Republic of Azerbaijan, Oman, Azerbaijan Mauritania, Austria, Czech, Philippines, Hungary, Spain, China, France and Mexico, Thessaloniki, Russia, Finland, Niger, Italy, Romania, Kazakhstan, Nigeria, Australia, New Zealand, Kyrgyzstan, Norway, Belgium, Zaire, South Korea, Nicaragua, Bulgaria, Japan, Kenya, India, Bosnia, Sri Lanka, Croatia, Yemen, Bangladesh, Syria, Guinea, and Greece" can change their driving license into an Iranian driving license. They need to have their valid driving licenses and valid translated documents with the approval of the Ministry of Foreign Affairs to be allowed to drive in Iran for less than six months.
Note: The people of South Korea, Armenia, and Azerbaijan have to pass the driving test. Also, you have to be over 18 years old to be able to drive in Iran.
In order to be able to drive in Iran, you need to have a "Carnet de Passages en Douane" or "CPD" which allows you to bring your vehicle to a middle eastern country and Iran. It is possible to get your CPD at the borders, but the best option is to do it online
to avoid any problems. You can apply for this document via CPD official website.
What Are Driving Rules in Iran?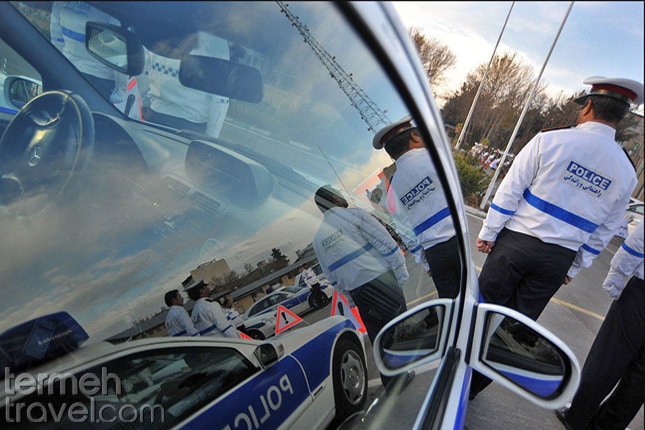 People may assume that driving in Iran is chaotic and crazy, but it is not that bad. You always have to be extremely careful; however, thanks to the traffic cameras and more strict rules in recent years, people drive properly.
The driving rules in Iran are international rules, the same as other countries, so there is nothing unfamiliar about it. Also, most signs on the roads are written in both English and Persian, so you have no problem understanding them.
Like many other countries, you should drive on the right side of the road and overtake from the left.
As you know, you cannot use your phone or eat something while driving and wearing seat belts is essential.
Since drinking alcohol and using any kind of marijuana is totally forbidden in Iran, the legal blood alcohol level is 0. The Iranian patrol officers have the right to test your blood to see if you are under the influence of any alcohol or drug.
If the police want to stop your car, they use a stop sign or turn on the siren sound and light. In this case, you need to pull over and get out of the car to talk to them.
Traffic in Iran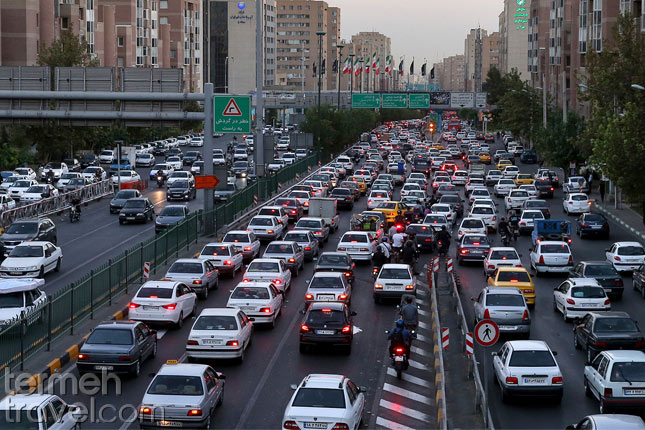 Some metropolitan cities of Iran, such as Isfahan, Shiraz, Mashhad, and especially Tehran, have traffic jams that make it hard to drive in these cities. In order to drive without being stuck in the traffic of Tehran, you can avoid driving in crowded hours. The traffic in this big city gets to its highest point, usually from 7-9 in the morning and 5-8 in the evening.
To be certain about your destination and how to get there, you can use Waze and Google Maps. These two applications can make driving easy for you by showing you the fastest way to arrive at your destination and help you avoid crowded areas.
Roads and Streets in Iran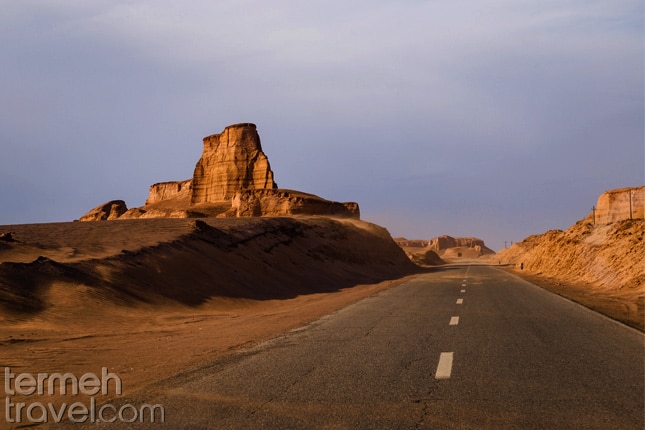 Most of the roads and streets in Iran are in good condition. However, some of the roads in rural areas might not be good enough. You need to be careful when you are driving in those areas, especially at night, since there is a possibility to hit an animal which is crossing the road.
What Are the Speed Limits in Iran's Highways?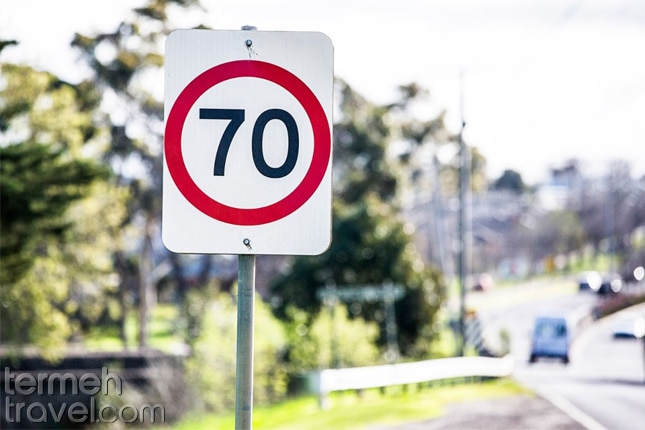 The exact speed limit of highways and roads is specified on signs. Therefore you can see and follow them. However, the general speed limit of highways is:
Suburban highways: 80 Kilometer per hour
Intercity freeways: 110-120 Kilometer per hour
Intercity roads: 80-90 Kilometer per hour
What Documents Do You Need While Driving in Iran?
While you are driving in Iran, you must carry some documents with you all the time. First, you need to have your passport, the vehicle's documents, and specifications. A copy of the valid lease agreement is also necessary.
Can You Rent a Car in Iran?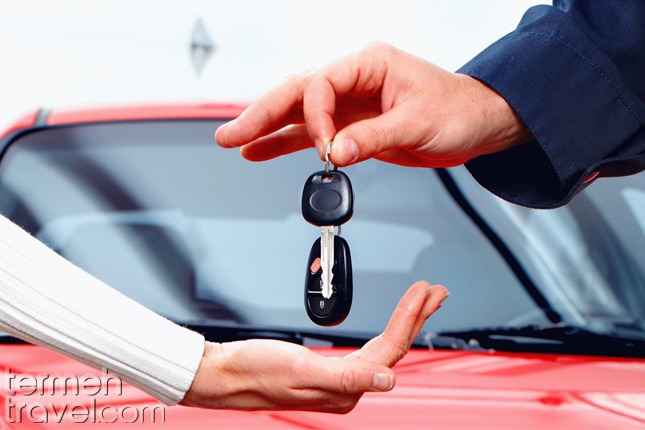 Car rental in Iran is possible, and it is a good option if you want to explore Iran the way you desire. Since many of the fantastic attractions in Iran are outside of the city, when you have a car that you drive, you can visit them at your pace and enjoy the nature around them as well.
In order to rent a car in Iran, you need to have your passport, valid visa, and the specifications and a copy of the valid lease agreement.
Traveling with your own car can let you have a different experience of Iran. You can go anywhere and see many places that you find fascinating. If you have any questions or you need more information about driving in Iran, you can easily contact us.