One of the many things that Iranians are proud of, is their artistic spirit and artwork. So, it is not unexpected for this culture to have so many talented actors and actresses who have added their touch to every movie they play. Although mentioning every Persian actress's name in this blog post is impossible, we want to introduce you to some of the most popular and talented Iranian actresses that you should know. Some of the names might be known to you because of their presence in Hollywood movies or their international achievements, while there are some other wonderful actresses that you will get to know for the first time. If you are interested in Iranian cinema, this list gives you enough information to add many amazing movies to your watch list. If you want to know more, you should read about the top Persian actors as well.
Susan Taslimi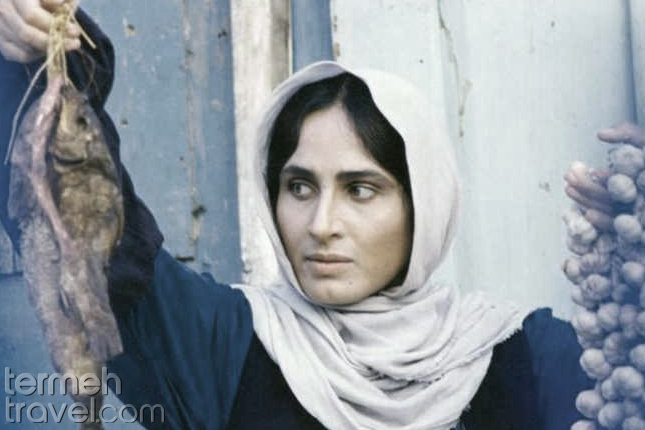 An amazing Persian actress who is undeniably one of the most talented artists in Iran's cinema history is Susan Taslimi. She started her career by getting a theater and cinema degree from university and performing in many plays and movies. She got famous by playing in four of Bahram Beyzaei's movies. One of Susan Taslimi's most known movies is called Tcherike-ye Tara in which she plays a widow. Her unique appearance and the way she conveys feelings to the audience make her exceptional. You can watch Susan Taslimi's interview to get to know her better.
Golshifteh Farahani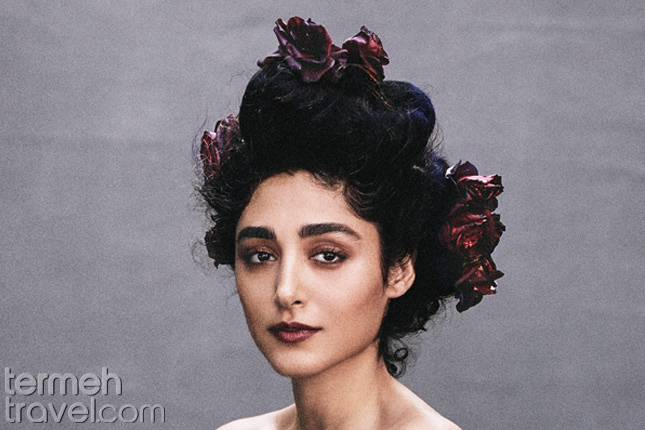 There are a few names familiar to non-Iranian audiences, and Golshifteh Farahi is one of them. Being a unique and talented actress in Iran made her popular very quickly. She became famous by playing an amazing role of a mother in "M like Mother" and then she continued her growing career by having one of the lead roles in Ashar Farhadi's movie called, "About Eli" which got a well-known reputation internationally.
Golshifteh Farahani is showing her fabulous talent in Hollywood as well. You can watch her recent movie called Extraction on Netflix and enjoy her wonderful performance.
Fatemeh Motamed Aria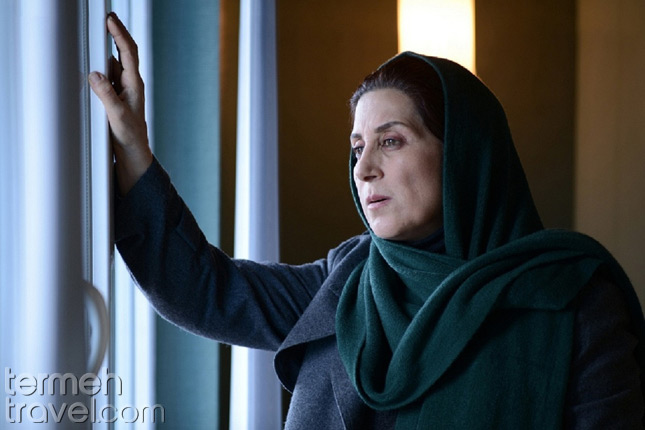 One of the best Persian actors is Fatemeh Motamed Aria, also known as Simin, who can bring your emotions to the surface easily by her magical talent in acting. Many Iranians grew up watching her acting alongside Iraj Tahmasb in Kolah Ghermezi which is one of the best movies for children. Theater lovers also praise Motamed Aria because she performs many magnificent roles and makes the audience stunned. She has won many awards for her movies such as the best actress for her role in Here without Me. Motamed Aria is also involved in many charity works which adds to her popularity.
Sara Shahi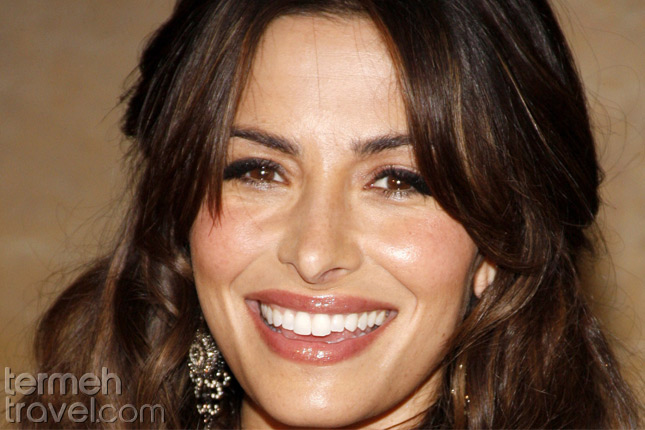 Watching Person of Interest or Life is enough to know Sara Shahi. She is an Iranian actor of Qajar descent who was born in America. She started her career by modeling, but her dream of becoming an actor led her to work as an extra on different movie sets. Finally, she got a role in The L Word TV show and began her successful career in acting. You can watch her newest movie called Sex/Life and watch Shahi's interview about this movie.
Shohreh Aghdashloo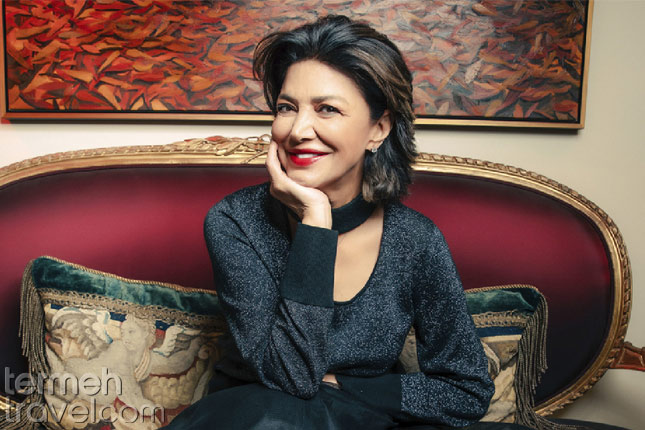 A talented Iranian actress with a unique tone of voice that can make you stunned is Shohreh Aghdashloo. Shohreh was born in Iran and played some roles in Abbas Kiarostami, Ali Hatami, and some other famous directors. Then moved to the US and pursued her acting career. Shohreh Aghdashloo had some parts in many popular TV shows such as The Law and Order, Oscar , and Grimm. Eventually, she got nominated for the best-supporting actress Oscar for her role in House of Sand and Fog movie in 2003. She is now doing voice acting in the Arcane series which is available on Netflix now.
Hedieh Tehrani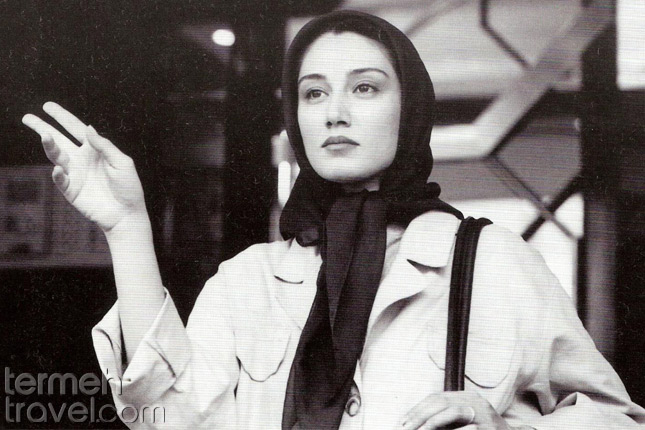 Hedieh Tehrani was introduced to cinema fans through a Movie called Sultan in which she plays the role of a young woman who gets into a robbery. This movie was the beginning of Hedieh Tehrani's successful career in cinema. By playing the role of a woman who is in an abusive relationship in the movie Red, she won the Simorgh Award. Tehrani has shown that no matter if a movie is good or bad, her presence there is worth watching. Besides being an amazing Persian actress, Hedieh Tehrani is a talented photographer who had an exhibition to show her talents to art lovers.
Taraneh Alidoosti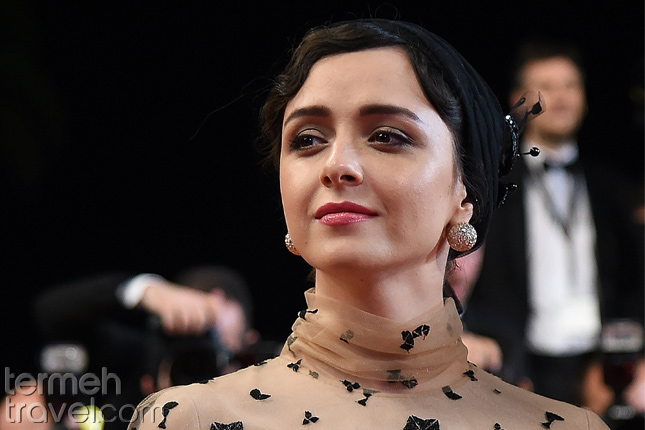 One of the best actresses of the last two decades in Iran is Taraneh Alidoosti without a doubt. Her talent in acting was discovered very early when she signed up for acting classes. During one of the classes, she got chosen for the role of Taraneh in I'm Taraneh, 15. After receiving good enough recognition by playing in this movie, she stopped working for a few years and came back to cinema by working with Asghar Farhadi. One of her best performances is in The Salesman directed by Asghar Farhadi that became successful internationally and won the Cannes Award as well. You can watch this movie right now.
Leila Hatami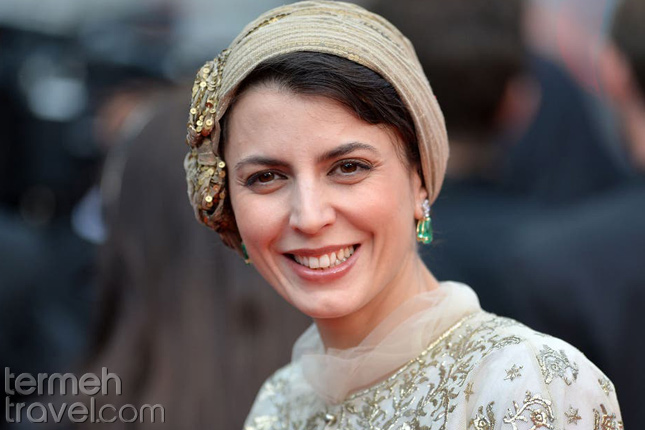 Leila Hatami is one of the most iconic and talented Persian actresses. Being born in an artistic family made Leila Hatami familiar with art. She started acting early when she played a role in "Kamal-al Molk" movie directed by her father when she was only 12. Then, she showed her talent in a movie called Delshodegan which is one of the best Persian movies of all time. Being the lead actress in Separation was the biggest point in her career when the whole world noticed Leila Hatami's talent and she won Berlin's Best Actress Award. Besides being a fascinating actress, Leila Hatami knows English and French very well since she finished her education in French Translation and translated some books as well. You can watch her interview on Youtube to get to know her better.
Niki Karimi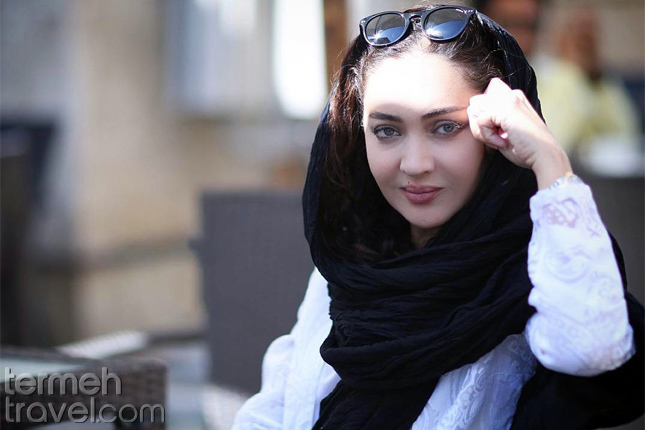 A well known Iranian actress with high ambitions is Niki Karimi who was born in an open minded family that are supporting her throughout her career. Niki Karimi was in elementary school when she got her first roles in theater. Then, she got a huge recognition and fame by playing the main role in Behrooz Afkhami's movie called Bride. Playing this role was the moment that every young actor and actress was looking for and Niki Karimi's successful career started from there and led to many international awards such as winning the best actress award in Taormina Film Festival.
Niki Karimi's talents are not limited to acting. She is a very wonderful director as well who learned the skills from Abbas Kiarostami by being his assistant director. Atabai is the most recent movie that Niki Karimi directed which was a successful movie among critics as well.
Parinaz Izadyar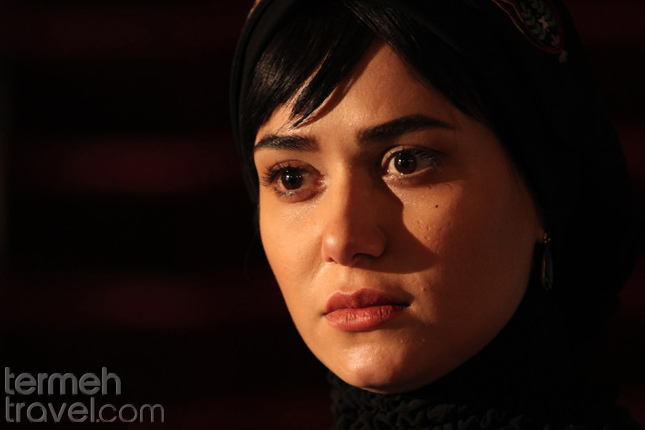 There are some actresses that get popular by playing a certain role, but they fail to keep that popularity for a long time. But Parinaz Izadyar could manage the big amount of popularity that she received by playing in a TV show called Zamaneh. Being smart in choosing the next moves in her career, made her be a part of Life and A Day which was a great hit and establish a name for herself among critics and normal people.
Bone Marrow is the one of the last movies where Parinaz Izadyar played the role of a young mother who gets devastated knowing that her son has cancer and wants to do everything to give her son a chance. You can watch the movie's trailer on Youtube.
Mahnaz Afshar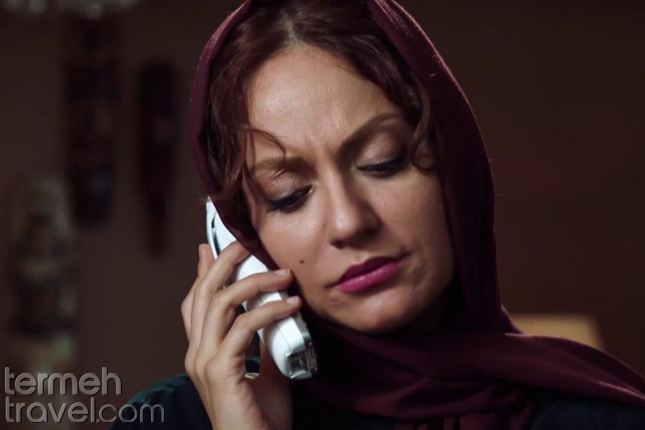 Mahnaz Afshar is widely known among Iranians because of playing many commercial drama, comedy and romantic movies that many Iranians have memorable moments with. Mahnaz was born in a traditional family that were not very open minded about letting their daughter become an actor, so Mahnaz Afshar studied editing in high school. However, Mahnaz's passion for acting was not stoppable so she participated in Hamid Samandarian acting classes which were the most popular acting classes in Iran and got into Cinema.
Mahnaz Afshar also played in one of the most popular theaters of the last decade, Oliver Twist and then left Iran. She is now living outside of the country and continuing her career by being a judge in the Persia's Got Talent show.
Let us know if you have watched any movies from these actresses in the comment section and tell us who is your favorite Persian actress among all.