Just think about what would happen if movies and TV shows were not invented. Our life would be so empty without watching a funny, entertaining new year comedy or a gloomy drama in which a superstar actor gave his everything to make you tear your eyes out! Well, movies are nothing without their talented actors who give life to the characters. This is why we want to introduce you to some fascinating Persian actors who made the cinema and movie industry proud.
Some of these Persian actors are performing in Iran, and you may know others from great western movies. We cannot mention all the names because it would be a very long list, so here are our top Iranian actors that you need to get to know without any specific order or priority.
Behrouz Vosoughi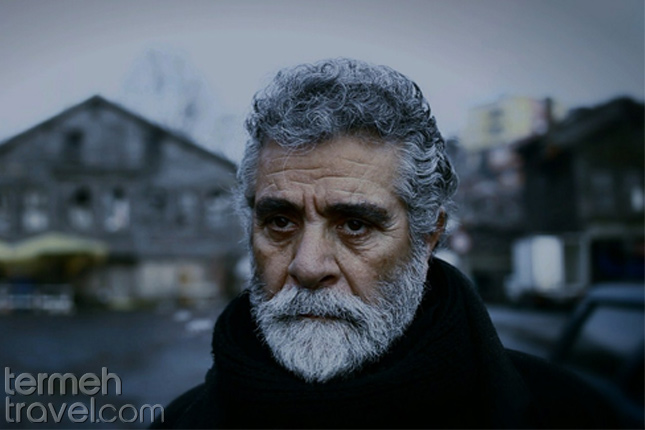 Behrouz Vosoughi is a legendary actor who is well known among the Iranian community even though he is not performing anymore. By playing in about 100 movies, he has established a name for himself and became an extraordinary Persian actor. Many people know him from his amazing performances in Gavaznha and Gheysar. There is also an epic scene from him riding a motorcycle with an actress and singer called Googoosh behind his back. The name of the movie is Hamsafar, and this scene became an iconic moment in Persian cinema with its memorable and catchy music. You can watch this scene from here now!
Ezatollah Entezami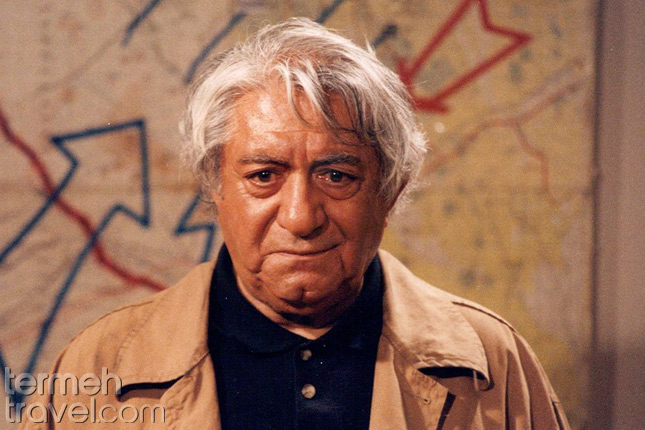 Many art lovers believe that you need to start your acting career in theatre if you want to be a perfect actor. True or not, Ezatollah Entezami started his journey in cinema by acting in many wonderful theatre shows after graduating from the cinema and theatre school in Germany. Later on, he entered the enchanting world of cinema by playing in a movie called "The Cow". Although this movie was made in 1969, his extraordinary performance has become one of the most memorable parts of Iranian cinema. Watching the movie, you see the pain and suffering of a villager who cannot stand his cow's death. This deep pain and trauma lead to his mental breakdown to think that he is a cow himself.
Even though "The Cow" is a tragic heartbreaking movie, you should definitely watch this masterpiece.
Ali Nasiriyan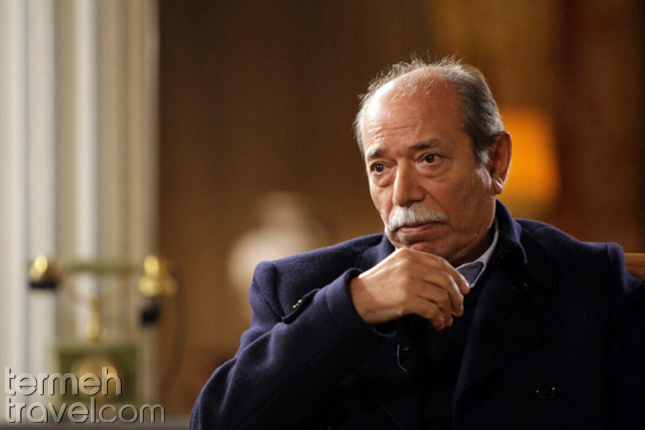 Ali Nasiriyan is a fascinating actor who played so many different roles in his career to show his real talent. Nasiriyan started by performing in theatre and eventually joined the magical world of cinema by getting a role in "Cow" directed by Darioush Mehrjoui. He continued his acting career after the Islamic revolution and played in many memorable TV shows that are still some of the most amazing post-revolution TV series in Iran.
Ali Nasiriyan got new fans by playing in one of the most popular recent TV shows called Shahrzad. You can watch some parts of this TV show on Youtube.
Parviz Sayad
Another iconic Persian actor who created an unforgettable character in the eyes of old and new cinema lovers is called Parviz Sayad. Iranians know him as Samad, a naive, funny young man who lives in a small village. His journeys and experiences combine with a sweet comedy that entertains you during the whole movie series.
Besides playing Samad, Parviz Sayad has performed in many other amazing movies and TV shows such as Nasser Taghvai's My Uncle Napoleon to show his exceptional talent in acting. You can watch his videos on Parviz Sayyad official Youtube channel and enjoy.
Mohammad Ali Fardin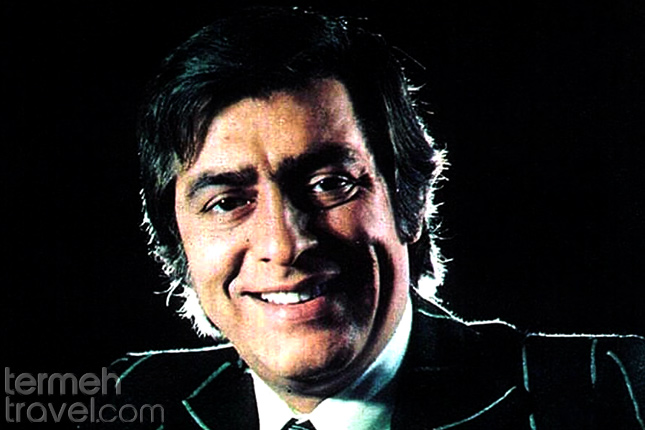 Fardin is the superhero of pre-revolution Iran because of acting in many popular commercial movies. Young boys would relate to the characteristics that he displayed in the movies because he is a flawless protagonist who does everything he can for others. Therefore, his name has turned into a slang in Iranian society. So, when someone tries to do a nice thing for another person, especially a girl, people call him "Fardin".
If you want to see Fardin's performance, you should watch either The King of Hearts which is a musical romance or Ganje Gharoun a comedy movie.
Parviz Parastooi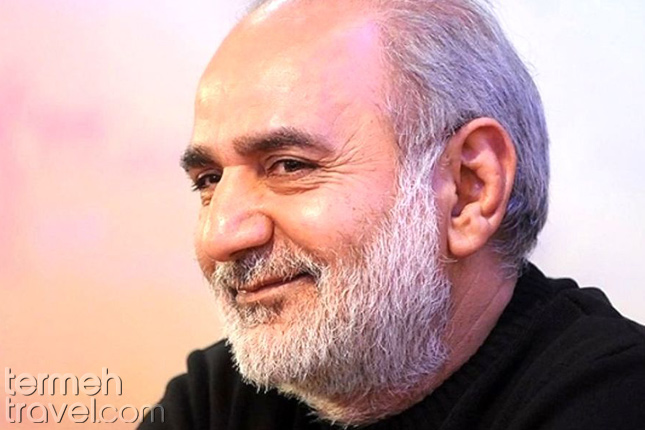 As the four times winner of the Fajr festival which is the Iranian festival of performing arts that happens every year, Parviz Parastooi is pretty popular among Iranians. If you ask an Iranian to tell you about Parastooi's most memorable performance, they will mention either "Lizard" which is a comedy or one of the movies related to the Iran – Iraq war. No matter what kind of character he plays, he always puts his everything into the role and makes the scene stay in your mind forever. That is why people really root for him and talk about him as one of the best Persian actors of all time.
Peyman Maadi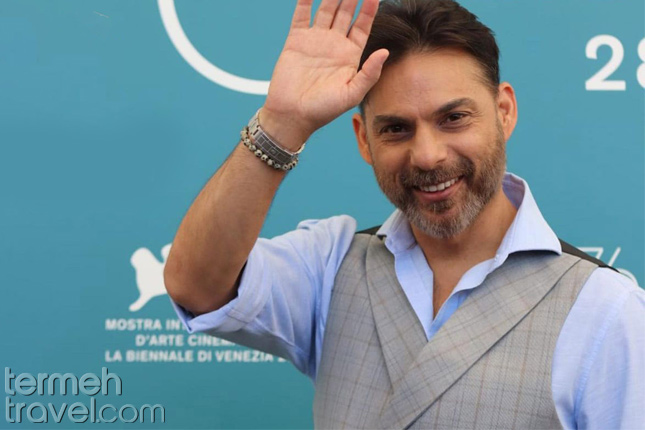 If you are a fan of Iranian cinema, you have definitely heard about Peyman Maadi. He is a very capable actor who played in both American and Persian movies and did a spectacular job. Although he was already in the cinema industry for a while, he got known by playing in Asghar Farhadi movies. "About Eli" got a good enough recognition, but the main reason that madePeyman Maadi famous internationally was playing Nader in the oscar winner movie "Separation" and winning the silver bear award.
Later on, Maadi got the opportunity to play in Hollywood movies such as X-ray Camp and Westworld which is a popular TV show.
You can get to know this amazing Persian actor by watching his interview.
Pej Vahdat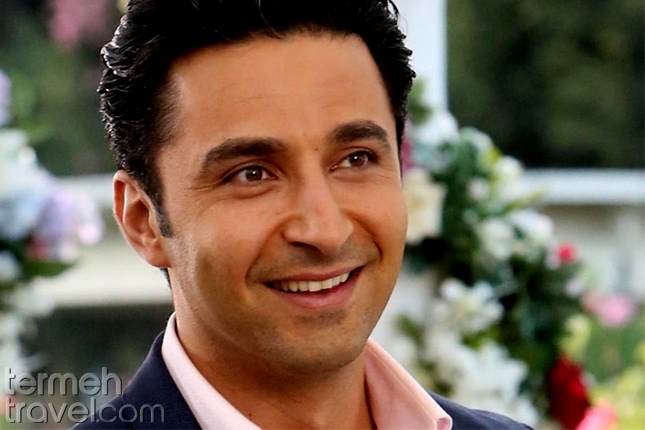 If you have seen the popular tv show Bones, you know Pejman or Pej Vahdat playing Arastoo Vaziri for sure. He played the role of a bright Iranian doctor in the show very well and became a well-known Persian actor among the western audience. He is a smart Iranian American actor who entered the movie industry after finishing university in San Diego. You can follow his performances by watching his most recent movie that will be released in 2022, called The Old Man, and appreciate his acting skills.
Parsa Piroozfar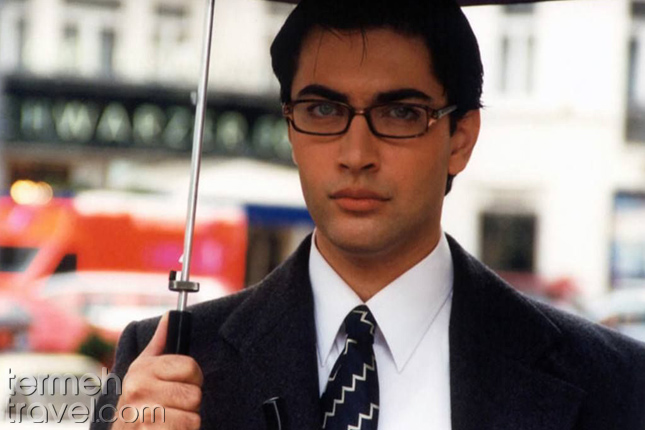 We can call Parsa Piroozfar a talented, handsome gentleman who is well known among both theatre and cinema fans. He is probably one of the actors who are very popular without having many rumors and paparazzi around them which makes him more mysterious and interesting.
By playing in Dar Chashm-e Bad which is a wonderful and popular TV show, Piroozfar got a name for himself. He is also very famous for the plays that he produces for the Iranian audience in Europe such as the Matryoshka play. You can wait for his upcoming movie called Drunk on Love which is the story of Rumi, and enjoy his astonishing talent in acting.
Shahab Hoseini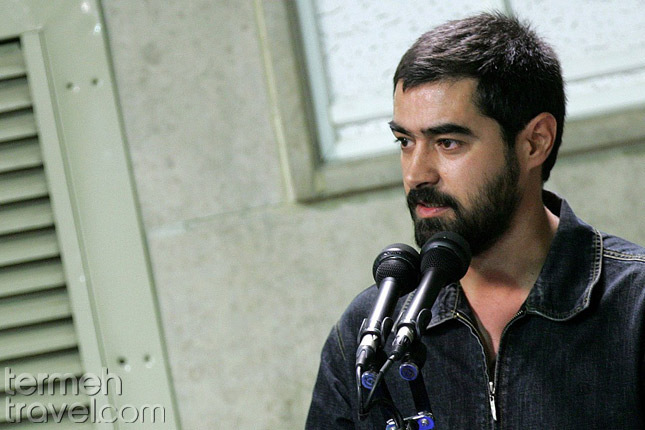 Another actor in the upcoming movie, Drunk on Love, is also one of the most popular Iranian actors of all time. Shahab Hosseini started his career by being a TV show host, but his talents were so obvious that led him into the movie industry. Then, by playing in one of Tahmineh Miladi's movies called The Fifth Reaction, he turned into a great actor.
His path of success continued to the point where he won the Best Actor's award in the Berlin Film Festival for his astonishing performance in Superstar directed by Asghar Farhadi. You can watch the moment he wins the award from Youtube, now.
Reza Attaran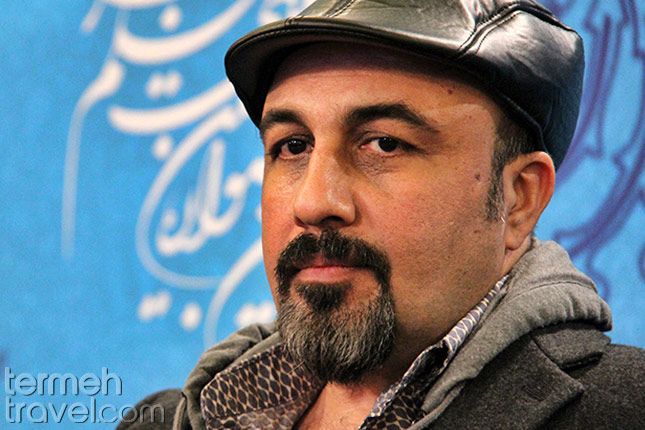 There are not many comedy actors who can make you laugh whenever you see their performance without being too cheesy. Reza Attaran is one of the very few actors who can do so. We can remember him from comedy TV shows that were streaming on Mah-e Ramezan, which is the fasting month for Muslims. During that month, the whole family used to gather around and watch him on television and relate to realistic comedy.
He is not that active nowadays, but he is still one of the trendy Persian actors that Iranians love.
Bahram Radan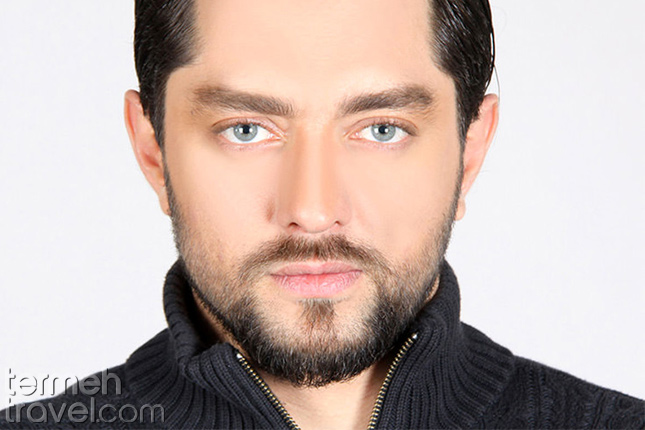 One of the Iranian superstars who is known for his good-looking appearance and talent in acting is Bahram Radan. Many people know Radan from his role in Santoori, a movie about a talented singer and Santoor player who got addicted to drugs and lost everything in his life. Bahram Radan got nominated for this role in the Fajr Festival and won the award. He has performed in a TV show called Jeyran which will be his most recent acting activity. If you have not seen Santoori yet, you should watch this music video on Youtube to get motivated enough to watch it on a Saturday evening.
Navid Mohammad Zadeh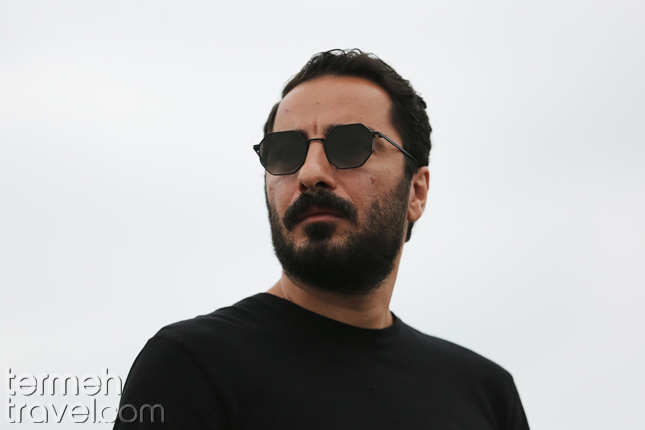 One of the most popular actors among both young and older Iranians is called Navid Mohammad Zade. He started his acting journey by acting in theatre and then got the chance to perform as a TV host for teenagers. However, his true love for cinema got him into a movie called Abad-o Yek Rooz which became the most popular movie of the year. By becoming one of the most popular actors of recent years, Navid played in many great movies and TV shows which added to his popularity. Mohammad Zade won the best actor's award in the Tokyo Film Festival for his outstanding performance in the movie "Just 6.5" which made him be known to the international audience too. You can watch the moment of receiving the best actor's award in the Asia Pacific Screen Award now.
Dominic Rains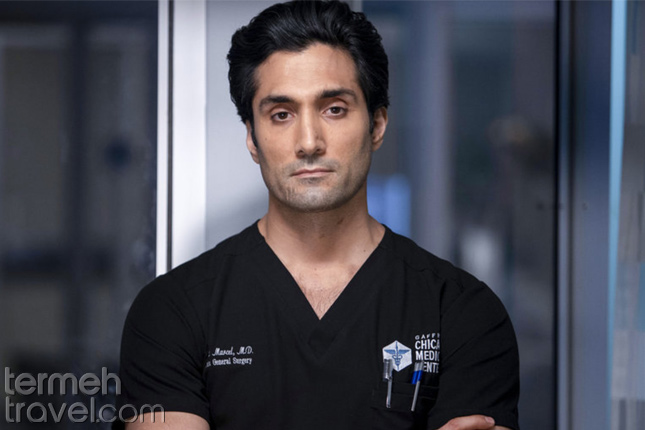 If you are a fan of watching TV shows, the odds of having heard about Dick Wolf's series are very high. Chicago Med fans know Dominic Rains pretty well! Dominic Rains got a fair enough recognition by playing in some independent movies, but he is glowing in Chicago Med playing Doctor Crockett Marcel who shows his Iranian originality in the storyline. You can get to know Dominic better by watching his interview now on Youtube and start binge-watching Chicago Med if you have not already.
Persian actors are a huge part of why we like cinema. Stay tuned for our post about Persian actresses as well!