As the second-largest country in the middle east, Iran has an extreme variety of climates.
This four-season land gives you the opportunity to experience different temperatures not only in a year but also in a day. During most of the year, if you want to experience freezing weather, you can go to the northwest of Iran. Wanting to be able to wear your summer dress and enjoy a huge scoop of ice cream, you can get on a plane on the same day and travel to the south of Iran. What Is the Best Time to Travel to Iran?
Traveling to Iran during Cultural Festivals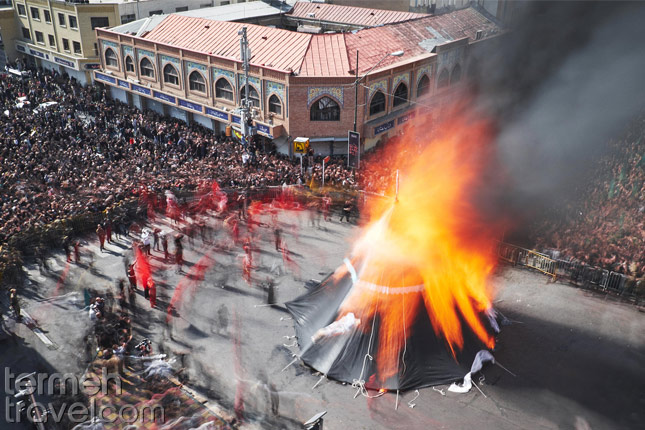 One of the best things about traveling is getting to know new people and new cultures. Iran has a variety of cultures and ethnic groups which create a diversity of festivals and traditions.
Visiting Iran during these festivals can be a one-time experience that you will remember for the rest of your life.
Each of them has its own uniqueness and beauty. Besides from Nowruz, Chaharshanbeh Souri, and Sizdah Bedar are two splendid festivals in the Iranian culture that happen in the spring. They represent the importance of being together and having fun, connecting with nature along with eating exotic foods, and enjoying the variety of traditional activities such as Ghashoq Zani.
To fully engage with Iranian culture, you should not miss religious festivals. Muharram is when Muslims of Iran show their admiration to Imam Hussein by commemorating his martyrdom.
If you want to know more about the delightful Yalda, which happens in the first year of winter or other exquisite festivals and traditions in Iran, you should read our article on Persian Traditions And Cultures.
The Best Season to Visit Iran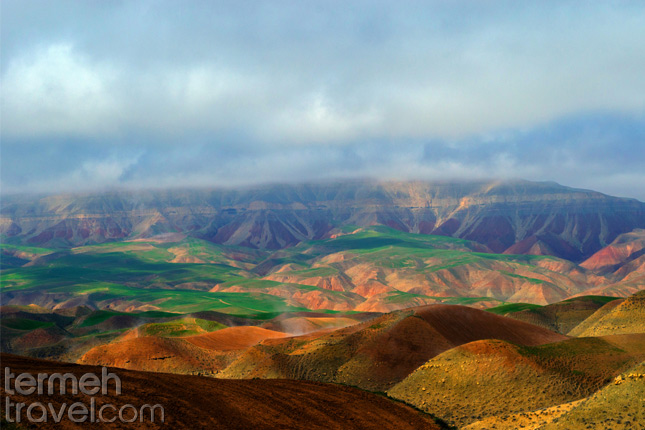 Generally, the best time to visit this astonishing land is in spring and fall. During these two seasons, the temperature is satisfying, not too hot, nor too cold. You can enjoy the pleasant weather of Iran, spend time in magnificent natural wonders, and get to know the locals.
However, to figure out when is the best time to see Iran, you should know what kinds of activities you prefer to do in this magical country. It totally depends on your taste.
Traveling to Iran in Spring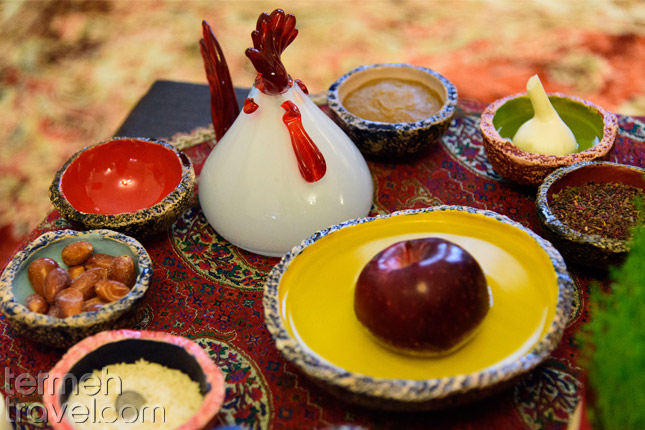 Everybody thinks the same when it comes to finding a perfect time to visit Iran. From late March to the end of May can be a great choice to start a journey and travel to this ancient land. From the pure and vast Caspian Sea to the calm and gentle Persian Gulf, Iran shows an authentic beauty during spring.
When the sun returns and expands its rays generously on the surface of new flowers, they wake up and shine to capture the heart of every visitor.
The arrival of spring will be concurrent with the beginning of the biggest Persian festival called Nowruz.
Nowruz is surely the time that you do not want to miss. From the 20th of March, the holiday begins, but Iranians get ready to celebrate the new year from weeks before. During Nowruz, you will find a common theme among different cities in Iran. They are decorated with delicate blossoms of trees, and a Haftseen Table is set to wish everyone a happy new year.
The Haftseen Table is a Persian tradition of celebrating the new year. By setting a table of seven items that start with S. Seven is a sacred number in the Persian culture, and each of the Haftseen Table's elements symbolizes something meaningful and wishes upon you in the upcoming year.
Iranians place "Seeb" or apple as a symbol of beauty on the Table. "Samano" or Persian pudding to wish for strength and blessing. Garlic or "Sir" for health. "Somagh" or Somaq is placed to represent the color of the sunrise. "Senjed", which is known as silver barry or Persian Olive, is the symbol of love. "Sabzeh" or sprout shows rebirth, and by placing "Serkeh" or vinegar on the Table, Iranians hope for patience.
By visiting Iran during Nowruz, you can walk amongst people and watch as they show their happiness by dancing, playing music and singing.
Note: Keep in mind that plane tickets to Iran are more expensive during this time of year.
Beside Nowruz, many places in Iran are deep in the dazzling completeness of beauty.
What Are the Best Places to Visit During Spring in Iran?
Shiraz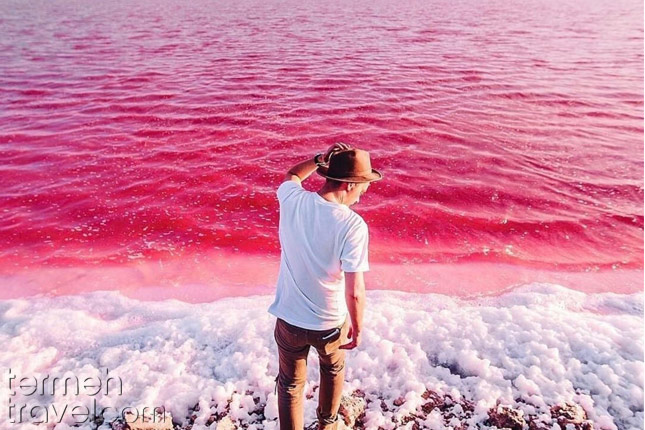 Shiraz is meant to be seen in spring!
The best time to visit Shiraz is during Ordibehesht or April and May when the air is full of blossoms of bitter orange trees and their enchanting aroma. Walking in Shiraz's famous Gardens such as Eram and Delgosha, you will realize that heaven does actually exist. You will find roses everywhere and enjoy watching the dance of butterflies over them.
Do not forget to visit the Pink Lake. Due to the water evaporation, the Maharloo Lake looks pink. The combination of white salt rocks and the pink color of the lake is astonishing.
Isfahan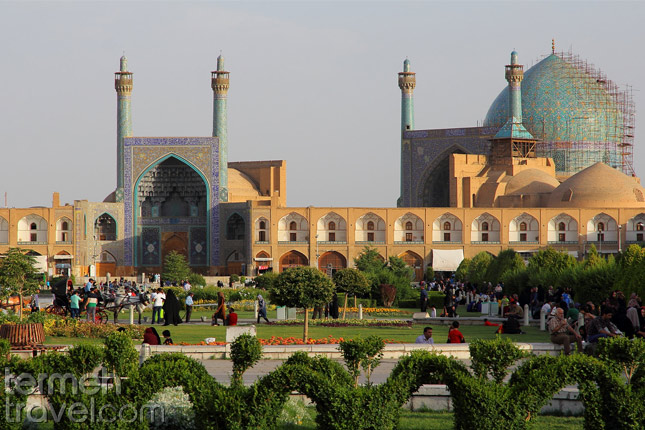 No matter how short your trip is, you cannot come to Iran and not visit Isfahan during spring.
Naqsh-e Jahan Square looks alive when the green color of plants creates a gorgeous contrast with the blue theme of the domes.
When Zayandeh Rood flows under Si-o-Se Pol and Khaju Bridges, Isfahan finds a new spirit. You can walk beside the water and smell the freshly mown grass while looking at people enjoying the pleasant weather of this ancient city.
The North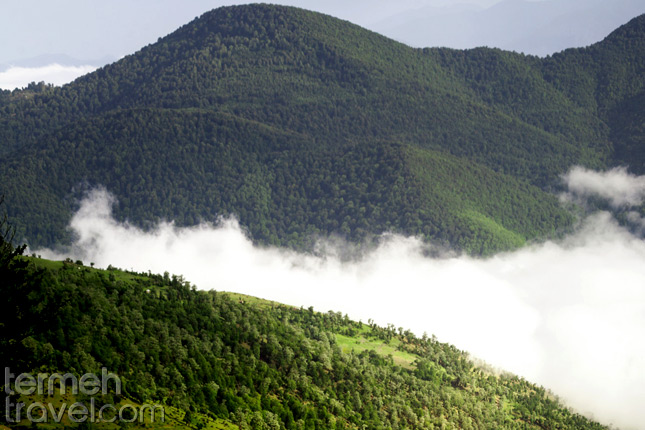 The north of Iran is another magical place that is worth visiting during spring. The forests of Gilan look like a green ocean. If you get lucky, you will experience a light foggy rain that makes you fresh as well. You can also go to the beach, take off your shoes, and walk on the cool sand with your bare feet.
One of the most spectacular wonders that you can see during spring is Abr Forest in Semnan Province. "Abr" means clouds in the Persian language, and by going to this forest, you will see an ocean of clouds so close to you that you can reach out your arms and touch them.
What Are the Best Places to Visit During Summer in Iran?
If you are a fan of hot weather, the good news is that Iran has a lot to offer during the summertime. Although cities of the south and central Iran can be unbearably hot during August and July, you can plan a trip to visit cities in the west and northwest to chill and have fun adventures.
Kurdistan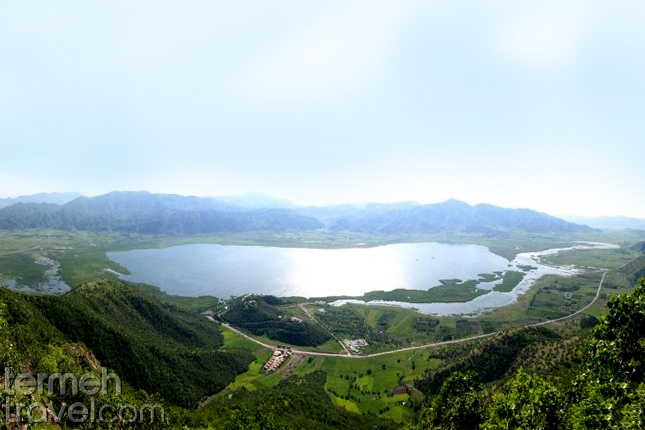 Kurdistan province, specially Marivan, located in the west of Iran on the hillside of Zagros Mountain Range.
Zagros mountain is where you can see high mountains covered with green grass and flowers. Going to the peak of the mountains, you can look around and see Zarivar lake shining like a blue gem in the middle of the utter greenness. A lot of different migrating birds fly to this lake, which provides a fantastic opportunity for bird lovers to enjoy watching different kinds of them. You can pedal boats on the lake and watch birds fly around.
Lorestan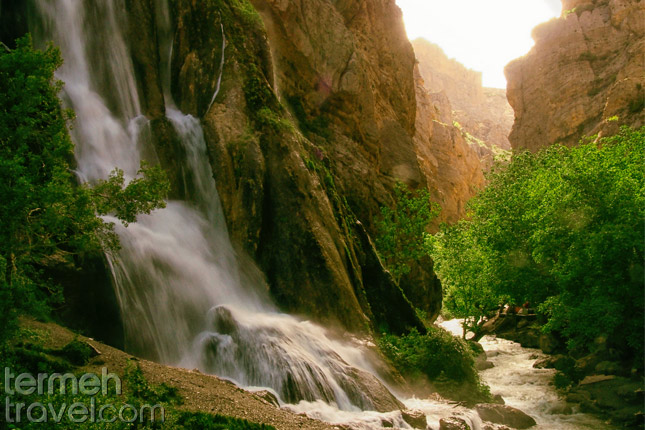 Lorestan province has to be on your must-visit list when you are traveling to Iran during summer. The land of natural waterfalls and astonishing landscapes has a maximum of 32° in the hottest days of summer, which is not that hot.
One of the best places to visit in Lorestan is Shirz or Shirez lake. When you are there, you will keep pinching yourself to make sure that you are not dreaming, and this amount of awesomeness is real. The beauty of Shiraz Canyon is breathtaking and undeniable. Soil erosion has created a fantastic natural wonder around you. Water flows between the canyon's walls and gives life to all the beings around that area.
Ardabil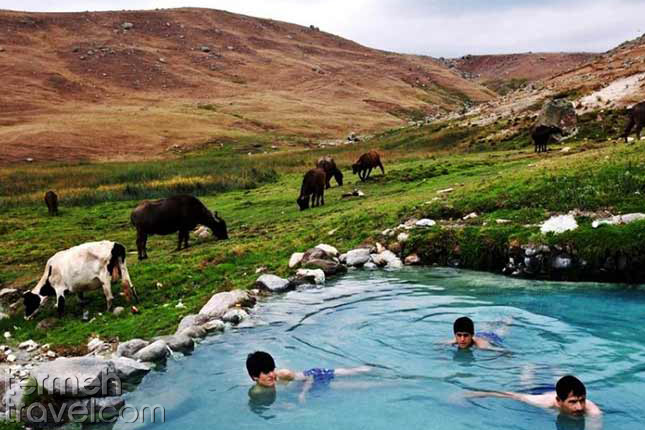 Ardabil is where you can relax and enjoy the beauty of nature. Being located in the northwest, the temperature of Ardabil is always low, which allows you to close your eyes and relax in the natural hot water springs of Sarein. Relaxing in hot water surrounded by high mountains and green hills; in this tranquil atmosphere, time does not exist, and you wish you could stay there forever. Climbing mountains and enjoying the green atmosphere of the place, you can use these hot water springs to take all your tensions and muscle pains away.
Note: There are separate sections for men and women. Also, the women's hot water spring is inside an indoor area.
What Are the Best Places to Visit Iran During Fall
Like spring, autumn is a perfect time to visit different parts of Iran.
Yazd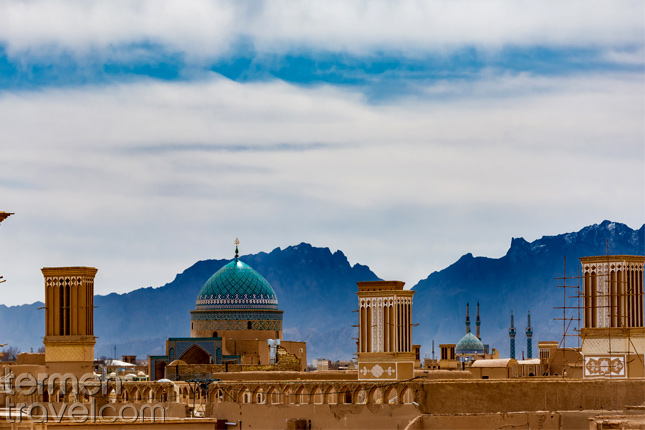 During this colorful season, Yazd can be a great destination to make you fall in love with Iran. You can plan a trip to Meybod, which is a city in Yazd province, and get stunned with the yellow and orange color of pomegranate tree gardens.
Pomegranate fruits are ready to be harvested during fall, so you can enjoy seeing and eating pomegranates as well. Visiting Yazd city, you can wander around without worrying about the hot weather and enjoy walking inside ancient aqueducts. Feeling the cool, moist air on your skin can make you fresh to continue your adventures in Iran.
Tehran Province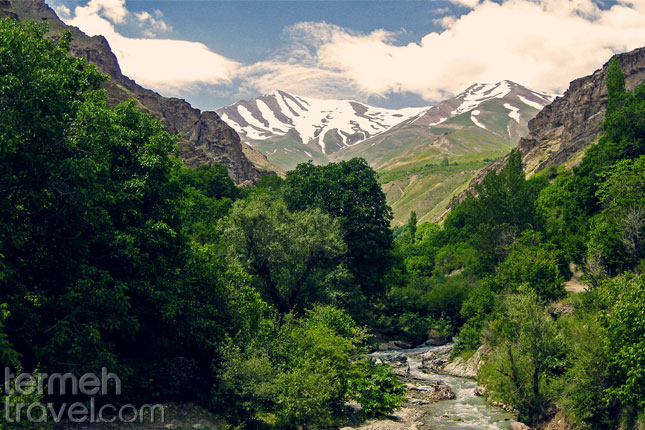 Tehran province can be a great choice if you are looking for a gorgeous place to visit during fall. Small villages around Tehran are not only beautiful but also unique and original.
Ahar is a village in Tehran province that is surrounded by two rivers and has a mesmerizing landscape. The beauty of this place magnifies when autumn arrives and gives the trees a new look. High trees turn red and orange during fall, and by covering the road, they form a colorful ceiling that catches every visitor's eyes.
What are the Best Places to Visit During Winter?
The answer is easy, The South!
Kish Island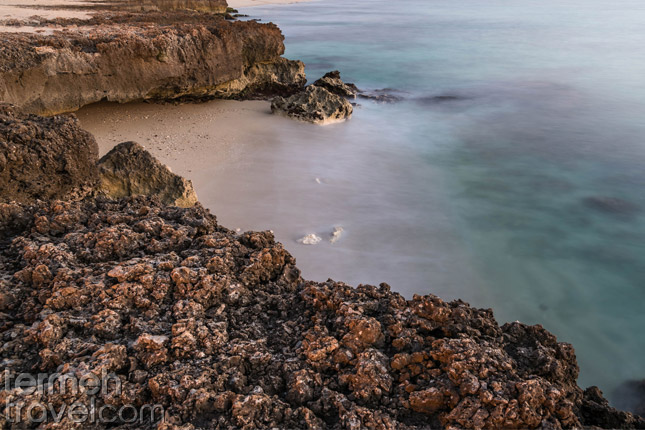 When the cities of the northwest of Iran are experiencing below 15° temperature, you can enjoy the lovely 18° weather of Kish Island.
Being so close to the sea, Kish has high humidity, which is not bothering at all.
Besides spending time on the beach, walking on the sand, and looking at the sea during sunrise and sunset, you can rent a bicycle and discover the place.
The famous water parks of Kish can allow you to play there and have the most fun.
Mashhad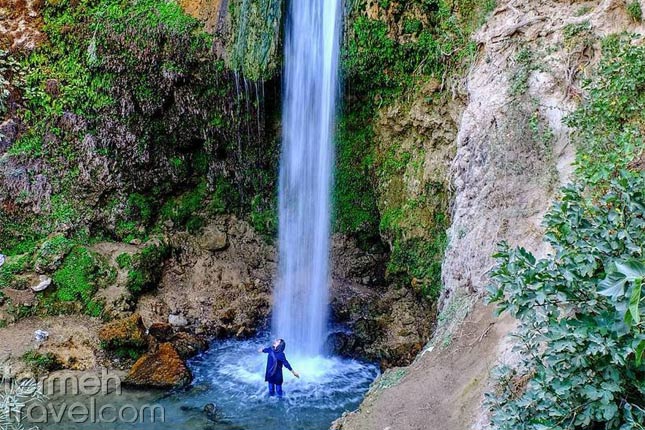 Although Mashhad itself has freezing and dry winters, you can go to one of the hottest water springs in Iran, near Abegarm Village, which has a 40° temperature and enjoy a hot bath in that cold weather. Traveling there, you will be lost in time. The hot water keeps the place warm and makes plants grow around the spring to keep it green all the time.
Chabahar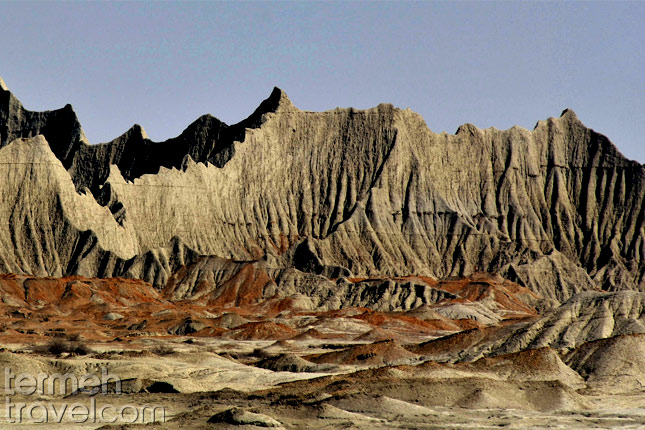 Traveling to Chabahar, located in Sistan and Baluchestan Province, is definitely an out of this world experience.
Going there, you have to visit Martin Mountains or Koohhaye Merikhi. The strange thing about these mountains is the fact that there is no plant there, and the unusual shape of the colorful hills, which is the result of massive Wind and soil erosion, makes it even more surreal. However, the thing that will astonish you most is visiting this place at night when you can lay down and watch different constellations in the clear sky.
Each part of Iran can show you a different type of beauty to enjoy, hurry up, and book a trip to this wonderful country.