Adas Polo is the lifesaver of every Iranian who craves for rice but wants to eat healthy as well. If you do not know what to make for lunch, go with Adas Polo and cherish it. Different flavors in this dish make it extraordinary for you. First, the aroma of Persian rice whets your appetite, and then one spoon of it brings you the sweetness of raisins as well as the tenderness of lentils.
The fantastic point about Adas Polo is the flexibility of its recipe. You can feel free to remove what you like less about its ingredients and add more of your desired ones.
Although this is usually made with meat, omitting the meat would not damage the taste. Therefore, vegetarians and vegans can make this food and make sure that their bodies receive enough protein of the day.
Without further ado, let's see what we need to have for making a delicious Adas Polo.
What Do You Need to Make Adas Polo?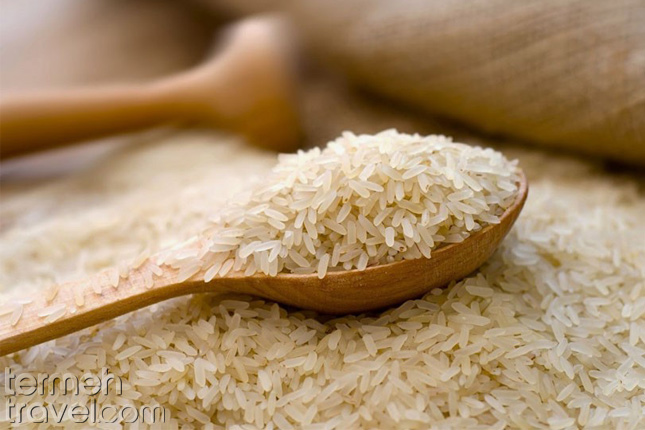 Rice: Yes, the delightful, beloved white rice is the first thing to make your food 100 percent Iranian and utterly delicious. Although white rice is not that rich in nutrition compared to brown rice, it has enough nutrients to help your skin and hair look good.
There is a variety of rice which you can choose. However, the type that we are looking for is medium to long-grain white rice. To purchase rice, the ideal thing to do would be visiting Persian groceries and buying Persian rice, especially the north's rice. But using Basmati rice will satisfy you with similar results.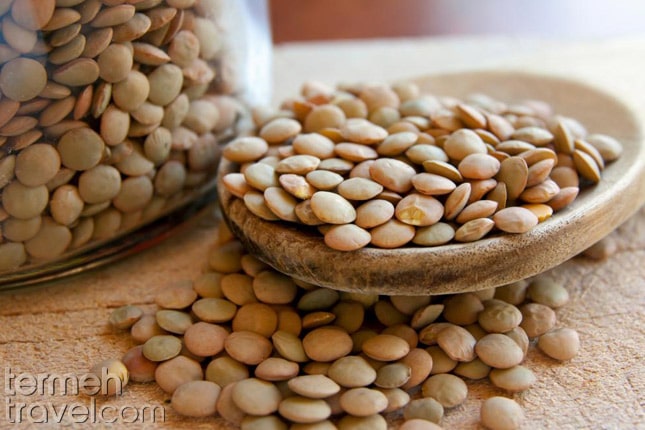 Lentils: To make Adas Polo, we look for brown lentils that can keep their shape during the cooking time and are incredibly delicious and beneficial for the body. Folic acid is one of the main useful attributes of lentils, which helps your body make red blood cells. Also, they can replace meat perfectly since they are rich in protein too.
Lentils are one of the ingredients that you may want to consider eating while pregnant. The vitamins inside them can prevent diabetes during the time that you are with a child.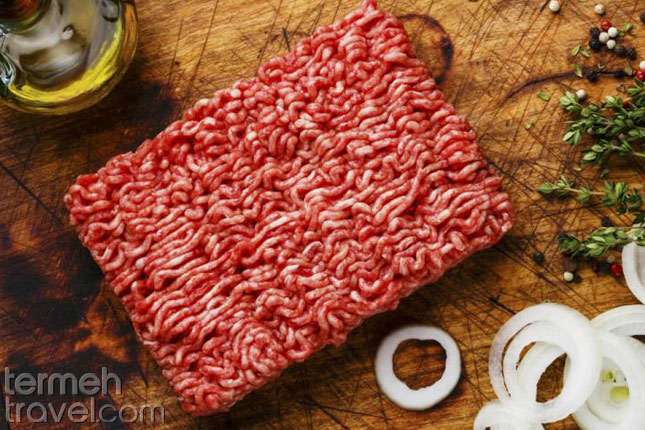 Meat (optional): Using ground lamb in your Adas Polo will give a luxurious look to it. Although having meat is not a must, Iranians show their respect for their guests by cooking meat for them. That is why we can hardly find a meatless food in Persian cuisine.
Lamb meat is very tender and soft comparing to beef, and Iranians prefer it to other types as well. The fact that lamb is full of iron and vitamin B makes it easy for the body to function well. Also, these nutrients can be absorbed better, compared to vegan sources of iron and vitamin B, so they are easy to use.
Although the main type of meat for Adas Polo is lamb, you can use chicken in it too.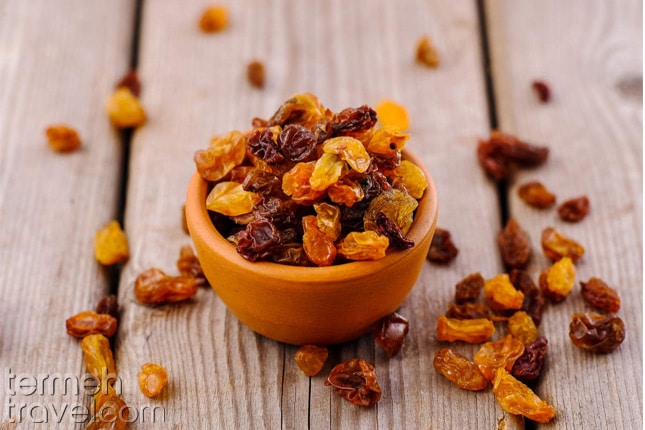 Raisins (optional): These magical little morsels are full of fiber and minerals, which give your body the amount of energy that it needs. The amount of sugar in raisins is a lot, so they are not low in calory. However, the natural sweetness of them can replace candies for you.
Iranians use raisins in Adas Polo to moderate the taste and make it more nutritious. Also, they believe that the combination of rice and lentils with raisins will provide a good balance of food for your body to maintain its health.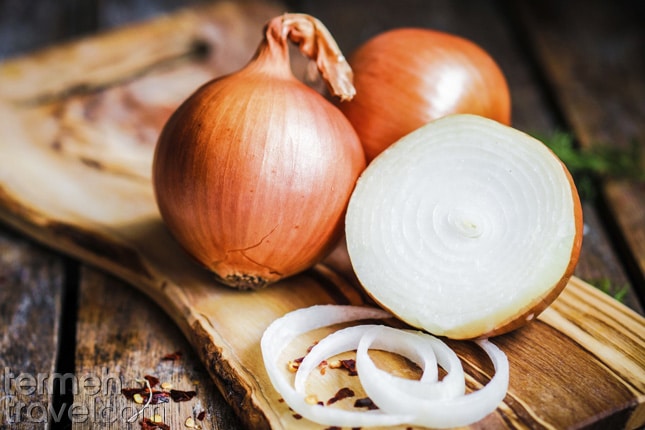 Onion: Fried onion or as Iranians call it, "Piyaz Dagh" is what we need for our Adas Polo. We need to be generous in using fried onion in Adas Polo to make sure the result is phenomenal. Onion is a natural antibacterial that aligns with lots of vitamin C to prevent your body from getting sick. Also, since onion is rich in antioxidants, it helps with heart diseases. Therefore, do not forget to put onion in your diet.
How to make Adas Polo?
Before getting into the recipe, we need to go over the ingredients and their measures to see how to start.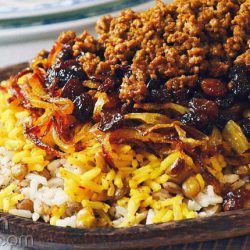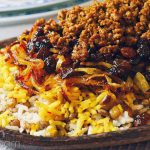 Print Recipe
Adas Polo, Persian Rice, and Lentils
Adas Polo is the lifesaver of every Iranian who craves for rice but wants to eat healthy as well. If you do not know what to make for lunch, go with Adas Polo and cherish
Ingredients
Rice: 3 cups 600 cal

Brown Lentils: 1 and ½ cups 288 cal

Ground Lamb: 100 gr 280 cal

Fried Onion: 250 gr 600 cal

Raisins: 1 cup 490 cal

Walnut: 50 gr 300 cal

Brewed Saffron: 1 tsp 2 cal

Vegetable Oil: 5 tbsp 600 cal

Tumeric: 1 tsp 29 cal

Cinnamon: 1 tsp 6 cal

Salt and Pepper: As much as you like
Instructions
Step One:

Cook the rice using the drain method or the simpler one. Then cook the lentils for 20 minutes in a separate pot. Then combine them.

Step Two:

Chop the onion and fry them in a pan. Then add the spices to it.

Step Three:

Stir the soaked raisins in a pan with some oil. You can add walnuts or dried barberries to it.

Step four:

Cover the rice and lentils with fried onion, raisins, and other ingredients. Enjoy!
What is the Recipe of Adas Polo?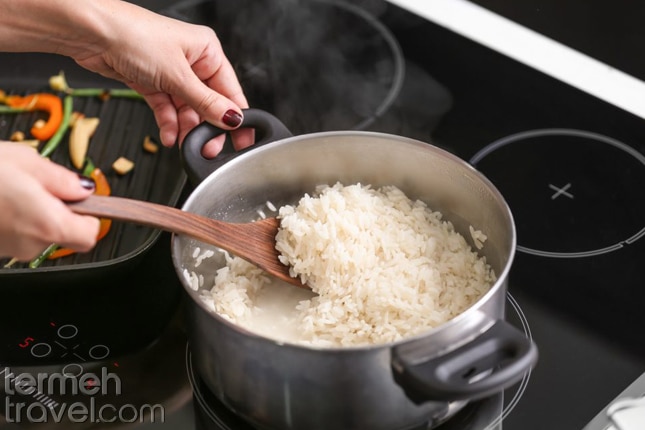 Step One:
There are two ways to make Adas Polo. One is easier, and the result would be more nutritious; however, the other one has a gorgeous outcome for sure.
Method One: You need to put a pot on the heat and add the soaked rice and lentils with salt and oil to it. Then you should pour 5 cups of water and put the lid on. After 45 minutes to one hour, the Adas Polo is ready.
Method Two: In this method, you should boil the soaked rice for about 7 to 10 minutes. When the rice seeds look more transparent and are coming on the surface of the water, you can drain them. Also, you need to cook the lentils separately for about 30 minutes. Then, put the pot back on the heat, add oil, put the rice and lentils layer by layer, and put the lid back on. It takes about 30 minutes to have the base of Adas Polo.
Step Two: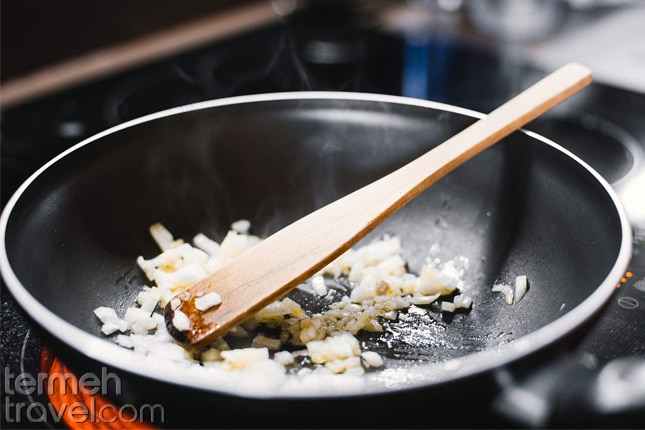 No matter which method you pick, you need a pan to do the rest of the magic. First, you should peel and chop the onions and fry them until they look perfectly golden. Then, add salt, pepper, turmeric, and cinnamon to your fried onion. If you are using ground lamb, it is time to cook it with onion.
Step Three:
Go ahead and have another pan to stir soaked raisins in it. You need to put some oil, add the raisins, and then stir it on the heat. You can also use walnut to make your Adas Polo more delicious.
Also, if you like the combination of sweet and sourness, you can add both raisins and dried barberries to Adas Polo.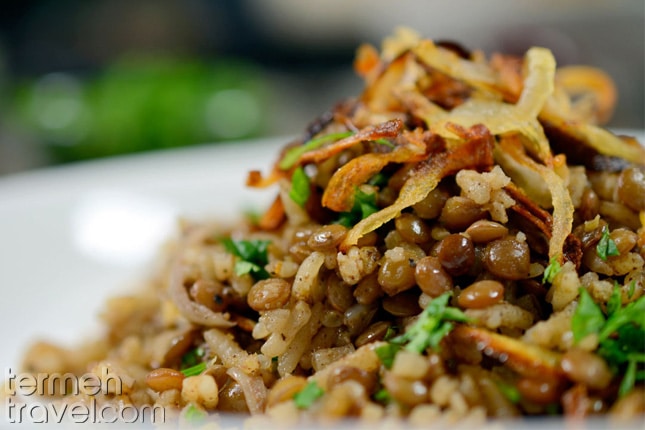 Step Four:
Serve your Adas Polo with saffron on a plate. Then you can add fried onion and raisins on top of it. Enjoy your delicious Adas Polo.
How to Make Vegetarian/ Vegan Adas Polo?
Since Adas Polo is a complete meal without adding any meat to it, you just need to ignore the meat and follow the recipe to see the spectacular result. After making Adas Polo and seeing how easy yet delicious it is, you would definitely add it to your diet.