Now that the COVID restrictions are being lifted and the world is getting back to normal, "the new normal," Iran is once again ready to welcome travelers. Iran is one of those countries that can be listed top in every adventurous tourist's bucket list. But, there are some questions for those who have never been to the country, especially Americans interested in seeing Iran for the first time. Can Americans travel to Iran? Is Iran safe for citizens of the US?
The political relationship between Iran and America is not as friendly as you may hope. However, the deal is totally different when it comes to the people. Iranians will embrace new people, new cultures, and new experiences more than you can imagine. Once you come to this country, you see how exotic and fascinating every little bit of Iran can be.
Although the process of getting a visa and visiting Iran is different for Americans, you can totally travel to Iran and be certain that Iran is safe to visit. So, now that the tourism industry is getting back on its feet, it is time to plan your trip to Iran. The first step, VISA.
How Can Americans Get an Iran Visa?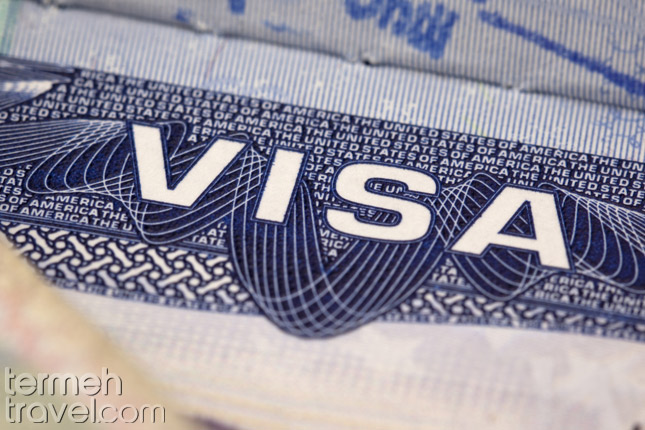 If you are an American looking to visit Iran, it's recommended to apply for your visa at least two months before your trip. The first step in getting a visa as a US citizen and traveling to Iran is applying for an E-visa, an electronic visa that can be applied online. You should know that you cannot travel to Iran independently as an American. Therefore, the only way to make sure that your visa application will be approved is to apply for a visa with a fully organized tour hosted by a local travel agency. The good news is that Termeh Travel is ready here to provide you with a detailed tour from start to finish and make sure that you will experience a smooth visa process.
What Travel Information Do You Need to Apply for an Iran Visa as an American?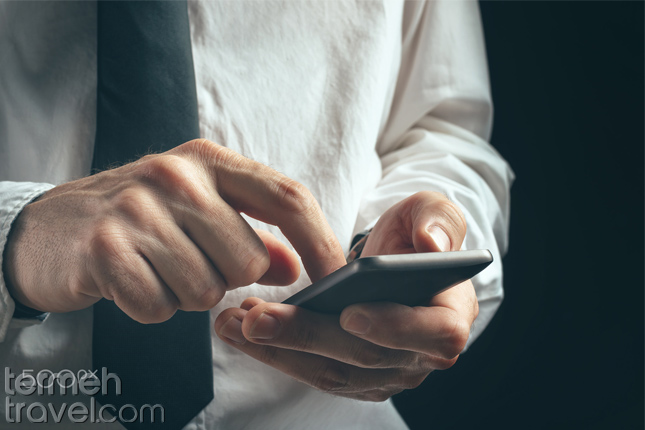 First of all, you have to make sure of your departure date and mention it on the form that you fill. Another significant thing to remember is to write your selected place of visa issue; this place can be any embassy, consulate, or interest section of Iran. You need to submit your passport and pay the visa fee to receive your visa from one of the visa issue places. You can check out Termeh Travel's visa page to see the list of places that issue visas by choosing the one that suits your situation. The stamp fee can vary from place to place.
When you get your visa approval, you just need to print this document and your passport to get your Iran visa from the place of visa issue. There is no need to fix an appointment.
Please note that Americans cannot select an airport as their visa issuance place.
What Else Do You Need for Getting an Iran Visa as an American?
You need to fill out the visa form.
Upload the first page of your passport and ID photo.
The photo needs to be in the proper format, which is JPG or JPEG. It must be in color with a white background and less than 500 kilobytes.
The picture must be rectangular, which means the height needs to be bigger than the width (800*600).
You need to make sure that the photo is original and not cut or cropped from an old photo or another document.
Although women who are traveling to Iran must have Islamic Hijab in Iran, wearing a scarf in the visa photo is not obligatory.
You are required to mention your personal information like your full name, your father's first name, birth date, gender, country of birth, occupation, phone number, marital status, email, and residence address.
There must be a resume.
You need to write your resume in Doc or PDF format, in detail, about your education and current and previous work experiences in full.
The document should not be more than 1 megabyte.
Can US Citizens Get a Visa on Arrival (VOA)?
Visa on Arrival (VOA) is not an option for Americans. They need to contact an agency to apply for an e-visa and book a fully guided tour.
Can Americans Travel to Kish and Qeshm Islands Without Applying for a Visa?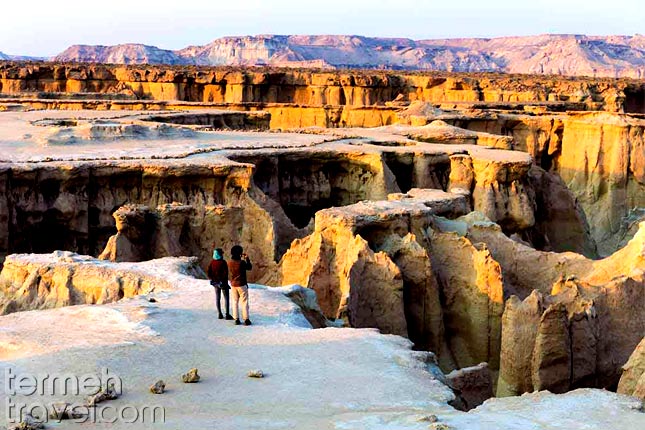 The answer is yes! Kish and Qeshm Islands are two places in Iran that accept Americans visa-free. But they must have a registered tour guide waiting for them at the airport to make sure that everything is well. Contacting local agencies can be the best way to do the process without getting rejected at the airport.
Is Iran Safe for Americans?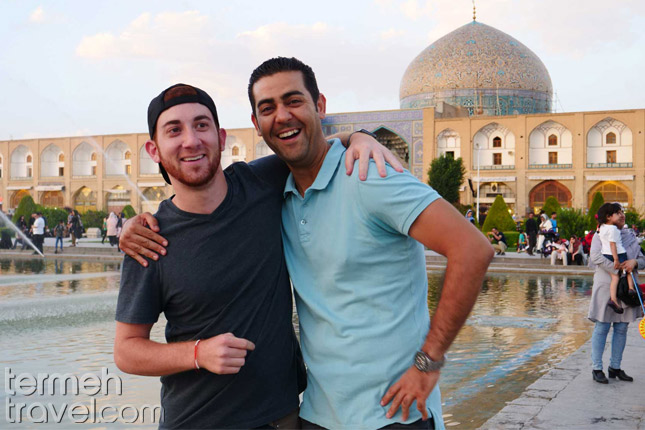 Absolutely! Unlike what the media promotes about Iran, Iranians love to meet new people, especially those traveling from another country. Therefore you can expect to see warm and friendly people when you travel to Iran. You can talk about your country with them and see how open-minded they are. Iranians also would love to show you how gorgeous Iran is, so they will invite you to their homes and make you feel welcomed for sure.
Tips and Notes for Americans Visiting Iran
If you have dual citizenship from America and another country on the list of less-restricted places like Australia, you do not need to mention your American passport. You can easily apply for a Visa on Arrival at the airport.
Since having the stamp which shows you have traveled to Iran in your passport can become an issue for some countries, the authorities at the airport will give the stamp on a separate document to prevent any problems for you in the future.
Iran no longer has an embassy or consulate in the USA. However, suppose you want to collect your visa in your country. In that case, you can go to Iran's interest section at the Pakistan embassy in Washington DC or the Permanent Mission of the Islamic Republic of Iran in New York.
Is the Extensive Iran Visa Process for Americans Worth It?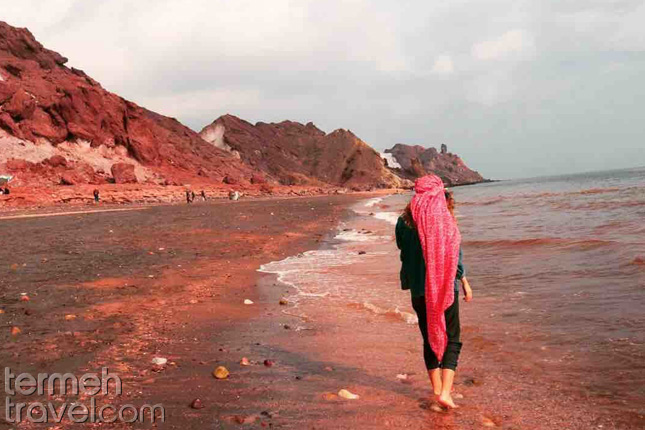 Of course! There are many unique places to visit when you come to Iran. This country has a lot to offer to any taste. So, you can be certain that you will fall in love with Iran. The rich history and architecture, wonderful landscapes, and warm people are enough reasons to tempt you to accept the visa process.
But, if you still want more, Persian food is the cherry on top of every other reason for traveling to Iran. This country is the utter heaven of food lovers, so get ready to be stunned with fabulous dishes that make your mouth water.
To give you a preview of what we are talking about, you should check out the list of Persian food on our website. Then, make a list of what you are going to taste by visiting Iran.