What sound is more satisfying than listening to your food sizzling in a bucket of hot oil? Putting Tahdig aside, Persian Falafel must be in the top 10 most satisfying Iranian foods of all time. When you drop a spoon of uncooked Falafel into the hot oil, you can see how little oil bubbles spread around your food and make it golden. Then, you take out your fried Falafel and get its extra oil, and take a bite from it to feel its crispy cover that gets crunched between your teeth and lets you taste the smooth inside of it little by little.
For Iranians, especially the people of the south, Falafel is more than merely food. This delightful vegan street food has intertwined with Iran's southern culture and turned into something extraordinary. Falafel is the link that connects Iran to the Mediterranean countries and shares culture with them.
The History of Falafel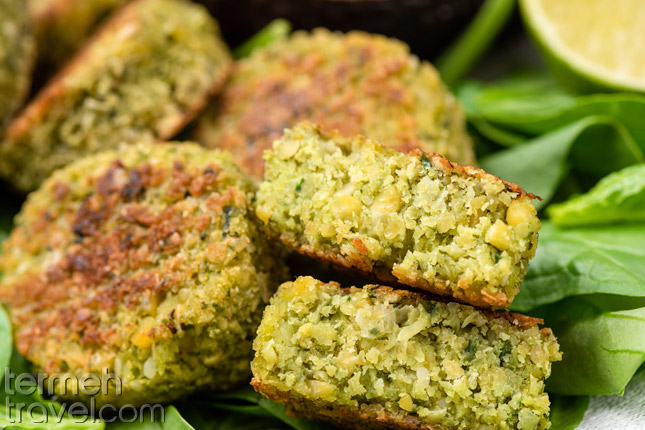 There is a huge controversy about the real origin of Falafel. Many countries consider this food as their own and make it in their own way. Many believe that the first people who invented Falafel were Egyptians to be a good alternative for meat when there was no meat available. In "A History of the Mideast In the Humble Chickpea" Kantor talks about how Falafel used to be made with fava beans, and later on, people started using chickpeas instead. As Yael Raviv mentions in her journal called "Falafel: A National Icon", there is a conflict between Israel and Palestine about which one should claim Falafel as its national food.
If you are looking for Falafel's etymology, you can trace it and find it in Iran. The Arabic word Falafel comes from "Felfel" which means pepper and was originally called "Pelpel" in Persia. This fact indicates that Felafel is a spicy dish, so be ready for that.
What are Different Kinds of Falafel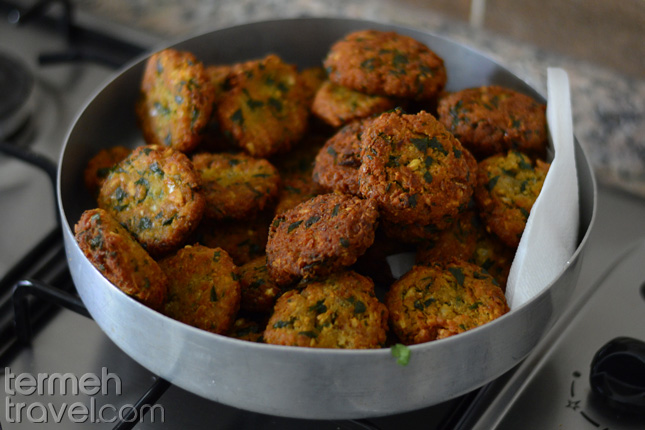 Different countries cook Falafel differently, especially Mediterranean ones. The shape is almost similar, but the ingredients differ, which is the beauty of Falafel that allows people to cook it in a way that fits their lifestyle the most. Ingredients needed to be found easily, so people had to make Falafel with what they could find around where they lived. Today, you can easily find everything in all parts of the world. Before getting into making our delicious Persian Falafel let's see what other countries have to offer.
Egyptian Falafel:
Falafel is one of the most popular street foods in Egypt, and people call it Ta'ameya. The main ingredient of this Falafel is dried fava beans. If you want to make this food, you must soak the dried beans in water for a few hours, ground them with red onion, combine them with some aromatic herbs such as parsley and dill. You then need to add garlic, salt, and red pepper to it, make little balls, and fry them in hot oil. Egyptians usually eat Ta'ameya with onions, tomato, and tahini sauce in pita bread. You can check out this blog post if you want to know more about making Egyptian Falafel.
Palestinian Falafel
Falafel is a big deal in Palestine. People order this food on many occasions and adore it a lot. What you need to do in order to have a delicious Palestinian style Falafel is to soak chickpeas overnight. Mix chickpeas that you already soaked with potatoes, garlic, onions and some herbs such as cumin, coriander, and salt. The green color of this combination is delightful, and coriander makes it smell so amazing. You can see the exact recipe of Palestinian Falafel here.
Lebanese Falafel
The lebanese make their Falafels by combining fava beans and chickpeas. To make it as authentic as possible, you should make a paste using ground fava beans and chickpeas diced fresh cilantro, onion, chilli, coriander, black pepper, and salt. What we are looking for is the spicy taste of Lebanese Falafel. After making small balls and frying them, you can serve your Falafel with pita bread, fresh vegetables, and herbs. If you are interested to know more about Lebanese Falafel, you can check this page out.
How to Make Persian Falafel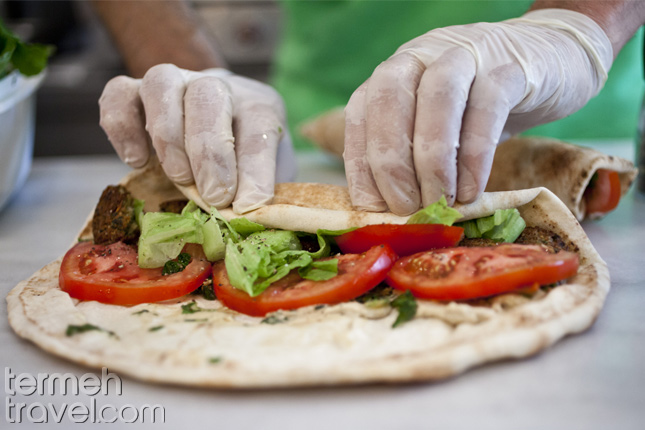 Now that you know enough about Falafels all around the world, it is time to learn the best recipe for Persian Falafel. You can make this delicious vegetarian food for your children when they are craving fast food, and you want to feed them something healthier than regular fast food. With no further ado, let's dive in.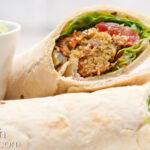 Print Recipe
Persian Falafel
For Iranians, especially the people of the south, Falafel is more than merely food. This delightful vegan street food has intertwined with Iran's southern culture and turned into something extraordinary. Falafel is the link that connects Iran to the Meditrainan countries and shares culture with them. 
Ingredients
450

gr

Chickpeas

3

Garlic Cloves

1

tsb

Cumin powder

1

tbsp 

Dried Parsley

½

tbsp

Coriander seeds

1

cup

Vegetable oil

Chilli paper

As much as you want

Salt

As much as you want
Instructions
First of all, soak your chickpeas at least over a night with cool water and change the water every 6-7 hours. 

You can use a meat grinder to grind chickpeas or simply use a food processor to get a smooth chickpea paste. Then, add grated garlic and your spices to the paste and mix it well. If you think your mixture will lose its shape while frying it, you can add a baked potato or a tablespoon of flour to it. 

take a spoon of your Falafel Paste and make a ball out of it in your hand. You need to press it a little to make it look like a thick coin. Make your hands wet every once in a while to make the process easier. 

Let your oil reach boiling temperature in a small deep pan and then drown the Falafel balls in the oil and wait about 3 minutes to see the golden color of the Falafel shine

Get the extra oil with a tissue. Use a Persian flatbread and put sliced fresh vegetables such as tomato and onion in it. You should add some pickles, lettuce and pour some delicious special sauce, then wrap and roll your bread.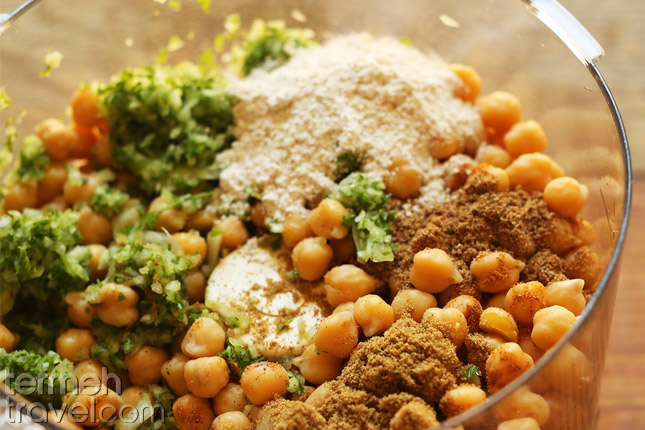 How to Make a Delicious Sauce for Your Falafel?
If you want to make a fantastic sauce for your Falafel wrap, you need to grate two tomatoes, add a little water and let it boil in a pan to have a paste, then dice some chili and add it with a bit of salt, onion powder, and lime juice. When you are satisfied with your sauce's richness, you can turn off the heat and enjoy its magical taste.
Persian Falafel can be a great meal for gatherings, and when you want to surprise your family with yummy food. So, do not hesitate to make it and enjoy its wonderful taste. Let us know what type of Falafel you have eaten and which one is your favorite?